13 Things You Need To Know Today (May 10)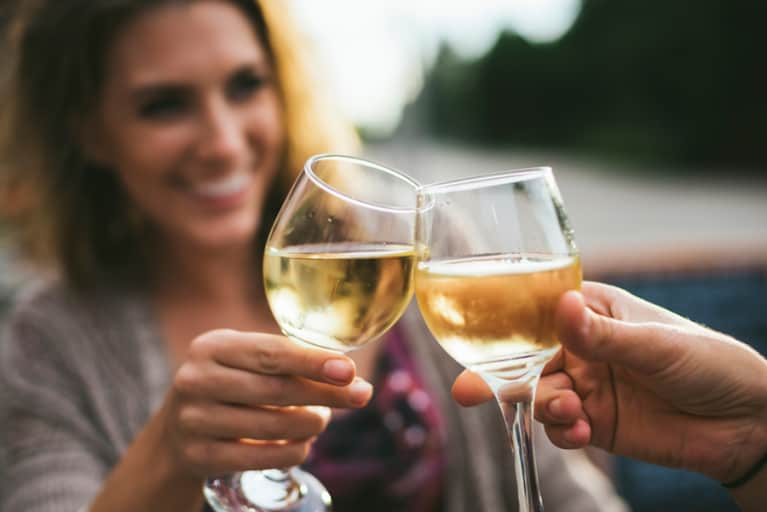 1. Bartenders in NYC can no longer refuse to serve alcohol to pregnant women.
For the first time, the city is explicitly prohibiting restaurants and bars from refusing alcoholic drink orders to expectant mothers. The new guidelines say that doing so would represent discrimination under the city's Human Rights Law. It may be awkward for her to order a glass of wine, but the city says she is legally entitled to it. (AP)
2. North Carolina is suing the federal government for overturning local anti-discrimination laws and barring new ones.
Gov. Pat McCrory said the federal government is pursuing a "radical reinterpretation" of the Civil Rights Act of 1964 and that "transgender status is not a protected class." (NY Times)
3. E-cigarette poisonings in kids skyrocket.
A new analysis finds that the number of kids under the age of 6 who have been poisoned by e-cigarettes jumped almost 1,500 percent between 2013 and 2015. In 90 percent of cases, the children had swallowed the nicotine-laced liquid inside the cigarette, which led to emergency room visits for issues like seizures, comas, and respiratory arrest. (CNN)
4. This man is hoping to change people's perceptions of what a "dancer" is.
Erick Cavanaugh, a larger-than-average dancer is posting incredible routines on his Instagram to show us that talent has no size. (DailyMail)
5. The U.S. maternal death rate has spiked.
A new national prevention campaign calls on states to take a larger role, having mortality review panels investigate every death that happens during pregnancy or in the year after delivery. A number of studies suggest that about a third of deaths related to pregnancy may be preventable. (Washington Post)
6. People in Japan are eating less tuna and more steak.
Japanese millennials are eating less fish than previous generations. While eating less heart-healthy fish might be problematic healthwise and could affect Japan's seafood industry, it may just be saving the bluefin tuna population from extinction. (Eater)
7. Harsh parenting can hurt kids' physical health.
A new study suggests that children whose parents are often hostile and angry are more likely to have lasting health problems into adulthood, such as obesity. While the study didn't prove cause, the researchers suggest that stress during childhood can disrupt the immune system and growth hormones, leading to health issues. (HealthDay)
8. Sorry, your iPad could actually be making you dumber.
A new study found that using digital platforms like phones and tablets may lower one's ability to retain information. That's because these devices often influence us to focus on smaller details and dismiss the bigger picture. (ScienceDaily)
9. A program that allows all students to eat for free is under fire.
Congress is looking to change the rules of the Healthy, Hunger-Free Kids Act, which would endanger school nutrition programs like Detroit Public School's, which feeds all children, regardless of their family's income, so as not to discriminate against lower income students. (The Atlantic)
10. Why don't your mom or sister like your boyfriend?
According to past research performed by Norwegian psychologists Robert Biegler and Leif Edward Ottesen Kennair, your mother is a lot more like Lady Capulet than you could ever imagine. She'd much rather have you marry Paris over Romeo because he comes from a good family. Which is why, unsurprisingly, they call this the "Juliet effect." And they just found out your sister is more likely to agree with your mom than you. (But, honestly, she might want to steal your boo.) (mindbodygreen)
11. Sheryl Sandberg has the perfect words to describe single motherhood.
"I think we all owe it to single mothers to recognize that the world does not make it easy for them, especially for those who struggle to make ends meet," the Facebook COO who lost her husband last year reminded us all this weekend. (Jezebel)
12. "Second skin" might make botox a thing of the past.
A new skin care product called "second skin"—a clear film made of FDA-approved chemicals called siloxanes—may be a safe, effective way to treat eczema, psoriasis, and cosmetic issues like wrinkles and sun damage. (NY Times)
13. Working longer could benefit your health.
A new study finds that healthy adults who retired after the age of 65 had an 11 percent lower risk of death than those who retired earlier—and that was true in every type of job. The researchers suggest that the thinking, problem solving, and social aspect associated with work could be key. (NPR)