The Top 5 Cult Products A Natural Beauty Pro Recommends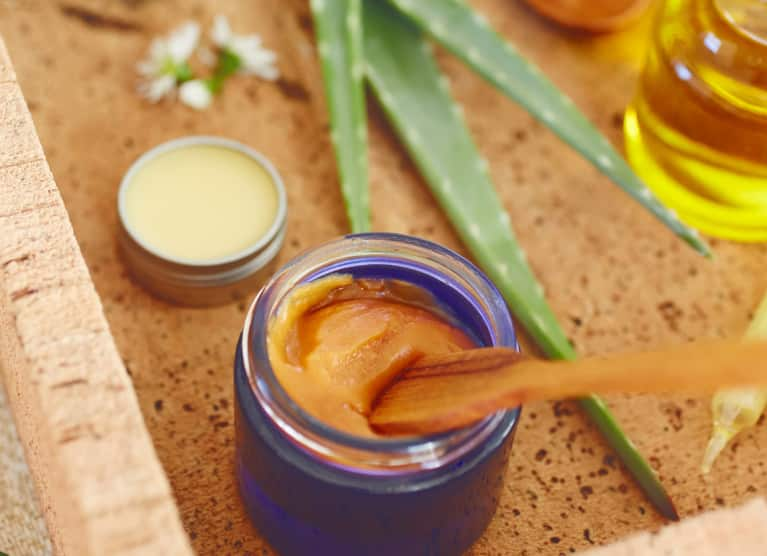 Our editors have independently chosen the products listed on this page. If you purchase something mentioned in this article, we may
earn a small commission
.
Let's be real: It's always fun to take a sneak peek at the personal shopping lists of the chicest green beauty ladies in the biz. After all, they know what really works! That's why we'll be chatting with them to showcase their hottest product picks...and then heading to the store with a shopping list of our own.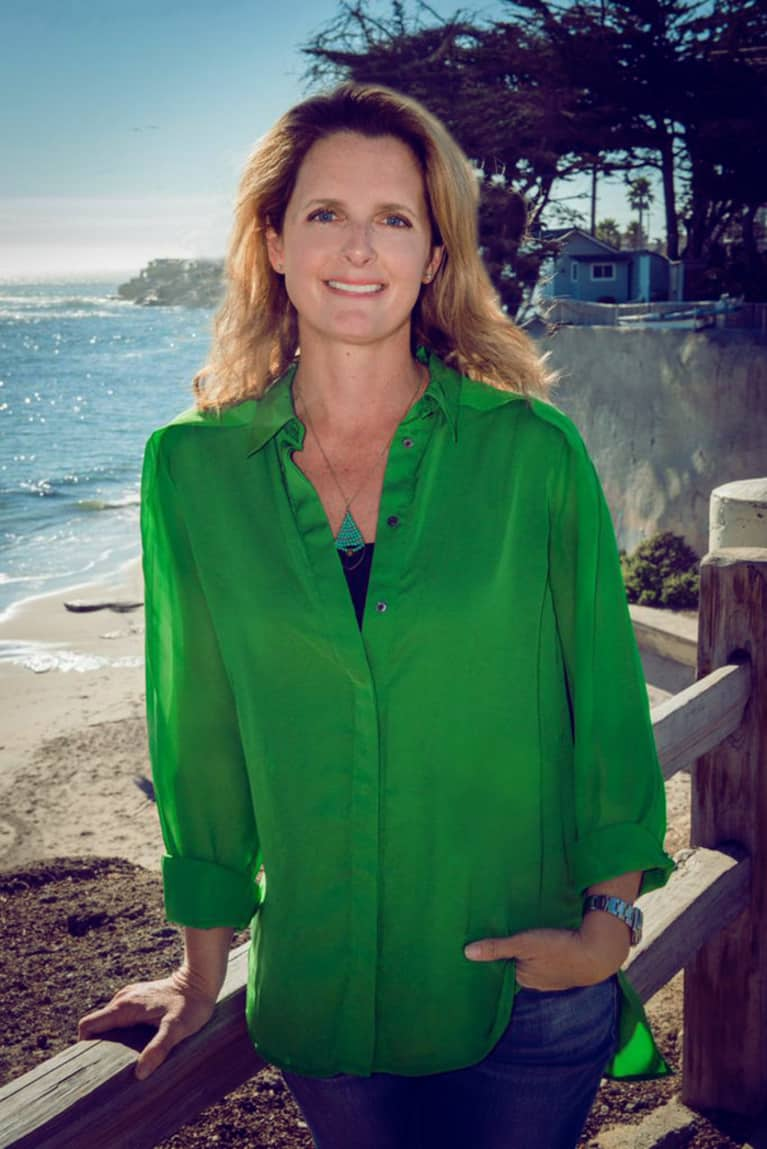 The idea behind Credo Beauty is simple: provide a place to shop for products that do no harm—to people, the community, or the planet. We asked Annie Jackson, vice president of merchandising and planning (aka, the lady in charge of deciding which products hit their shelves) to share her top five cult favorites.
"The totally unique formula is what makes Jao Goe Oil so great. It has a practically magical combination of balm, oil, and butter that melts into your skin and leaves it baby soft—not gooey—and you can use it on slightly damp skin to give it an extra hit of hydration right away. Someone in our office tried it for the first time after shaving her legs and said, 'I put on shorts and felt like I could conquer the world.' Bonus: The oil smells heavenly, being lightly scented with Monoi from Tahiti and all, and it's loaded with vitamins and omega fatty acids for a totally natural, ultra healing product."
2. Diminishes Dark Circles: Skin Owl Eye+
"This little gem is one we cannot keep in stock no matter how hard we try. I keep it in the fridge, then put it on while I make coffee. It has a gel-like formula that absorbs quickly, the cucumber smells great and, more importantly, it mellows out any puffiness I've got going on. Oh, and if you suffer from the dreaded crepe-paper skin around your eyes, the hyaluronic acid, licorice, and periwinkle help penetrate the skin to give it a smooth, hydrated look."
3. Hair Moisturizer: La Tierra Sagrada Treatment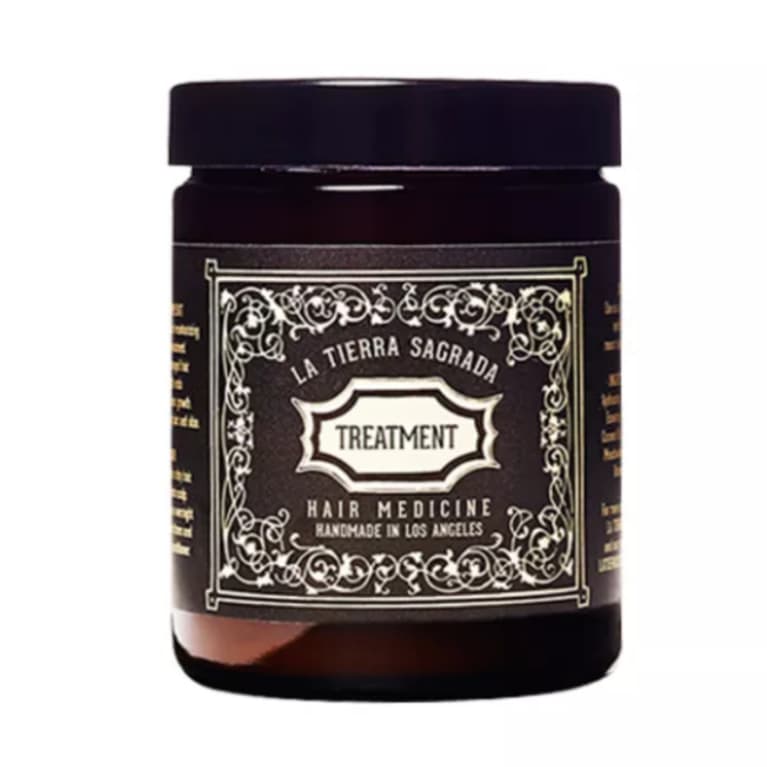 "I can't say I know anyone that doesn't do some sort of torturous experimentation on their hair that leaves it dry and in need of serious hydration therapy. This Treatment not only totally soaks into dry hair but also leaves it feeling lightweight and super silky afterward. And since you can use it on dry hair, it's my go-to mask so I can avoid the whole getting in and out of the shower routine."
4. Face Mask: Herbivore Brighten Wet Mask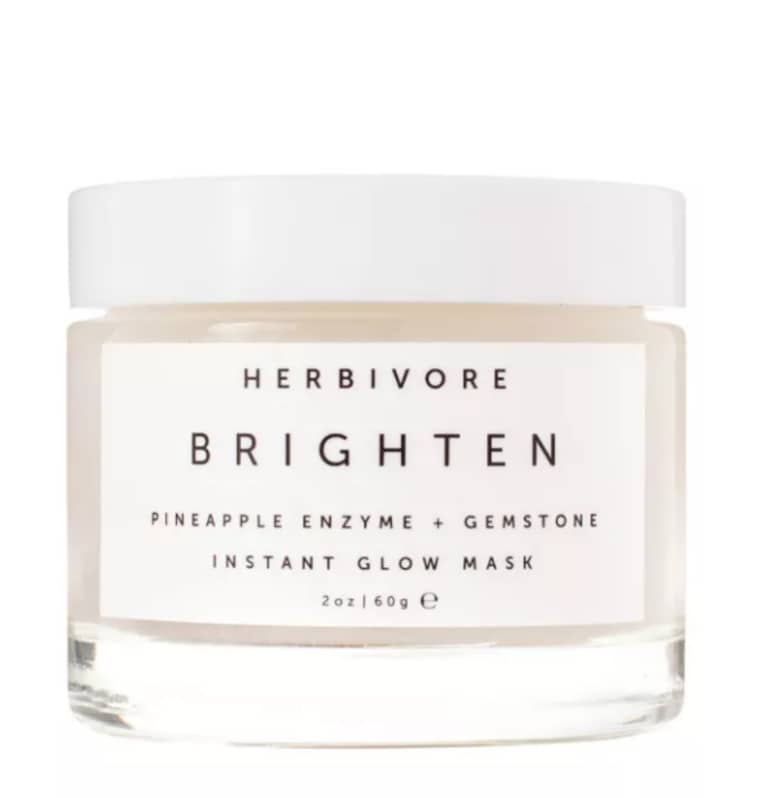 "A mask with pineapple and gemstones? Uh, yes, please. Not only does the packaging of this product look gorgeous enough to keep on my vanity, but it gives my dull, dry skin (that's admittedly recovering from winter) a total reboot. The rice powder, fruit enzymes, and micronized tourmaline work together—you can actually feel 'em making changes to your skin—to gently exfoliate and brighten your complexion. This mask means business, though, so you should only use it at night and avoid putting it on during the day so sunlight doesn't irritate your freshly sloughed, newly glowing skin."
5. Deodorant Cream: Meow Meow Tweet Baking Soda-Free Deodorant
"I know the name is very whimsical, and customers kind of raise an eyebrow when I recommend it, but this deodorant is 100 percent serious. I have tried every natural deodorant out there—and suffered plenty from the 'why do my armpits hurt so bad?' baking soda reaction—and this baby is the clear winner. It's great for sensitive skin, and odor is M.I.A. Plus, conventional deodorants are scary and have a host of toxic ingredients in them that are directly linked to cancer. This item eliminates that worry and is safe for the whole family to enjoy. Sure, it's a hands-on product, but if I can overcome the fear of actually touching my own armpits, you can too."