Start Your Morning With A Beet + Dragon Fruit Smoothie Bowl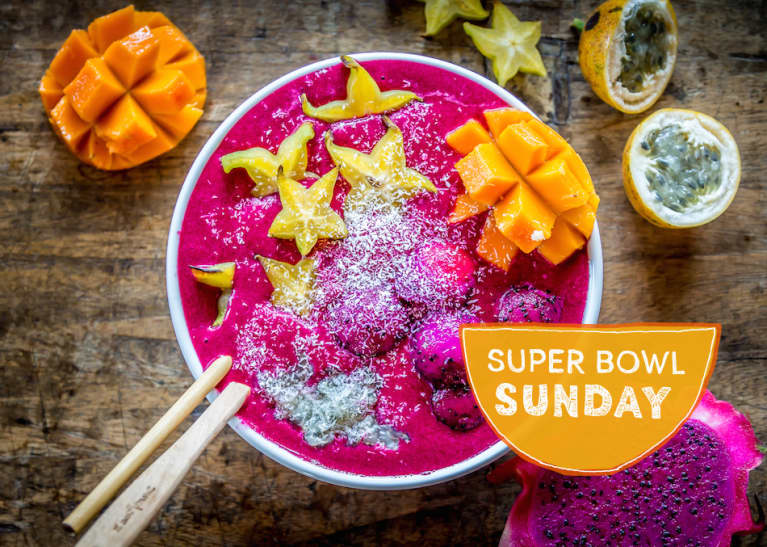 Smoothie bowls are an amazing way to feed your cells and your senses! Starting your morning with a beautifully arranged smoothie bowl makes eating healthy an exciting experience.
I love using a banana and beet combination as a base for smoothie bowls, as it tastes amazing and creates the perfect texture.
Beets contain important bioactive agents (betaine and polyphenols), which have a wide range of physiological effects, including liver protection. Beets are also high in zinc and copper, which help protect hepatocytes (liver cells) against oxidative stress.
Dragon fruit, also known as pitaya or strawberry pear, is not only rich in antioxidants but also contains prebiotics, which help build a healthy gut microbiome.
Chia seeds are rich in omega-3 fatty acids, which help reduce inflammation in the body. It also contains water-soluble and -insoluble fiber, which is important for nutrient absorption, digestion, and detoxification.
Bananas are rich in potassium and a great source of energy. If you freeze them before blending, they add extra creaminess and deliciousness to the smoothie! Just make sure to peel them before freezing.
Beet and Dragon Smoothie Bowl
Serves 1
Ingredients for the base
2 frozen bananas
1 medium dragon fruit
1 medium beet, raw
1 tablespoon chia seeds
1 teaspoon fresh ginger root
Pinch of cinnamon and/or cloves
1 to 2 cups of water (depending on desired consistency)
Optional: Scoop of vegan protein powder
Fruit of your choice (dragon fruit, star fruit, mango)
Desiccated coconut
Nuts and seeds
Granola
Preparation
Put all the base ingredients in a high-speed blender and blend until smooth. Pour into a bowl and top with your desired fruit and other toppings.