4 Reasons To Go Vegan (That Aren't All About Your Diet)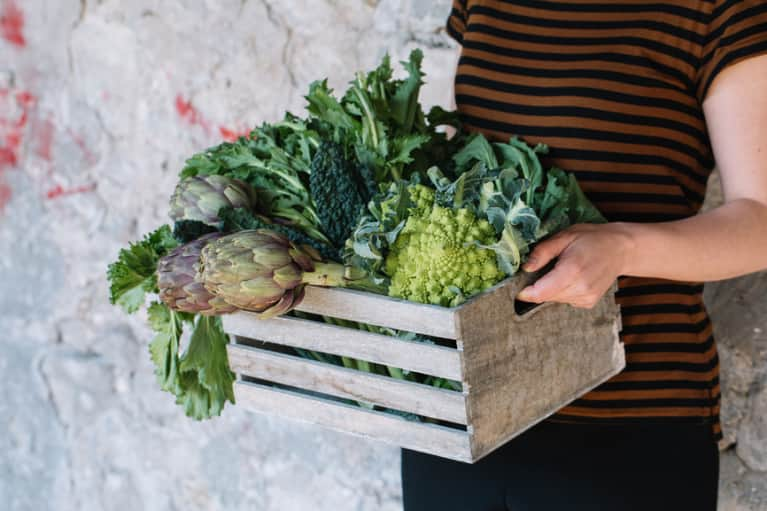 I'm sure you've heard the term "vegan" countless times and that you likely know someone who espouses a vegan lifestyle. I call it a lifestyle, and not just a diet, because vegan living extends beyond our plates. It affects the way we dress, the personal care products we use, and the values we hold dear.
A vegan myself, I recognize the power of this kind of mindful life and have seen its benefits firsthand. Here's are four ways that adopting a far-reaching vegan lifestyle can make you happier and healthier:
A vegan diet is typically cheaper than a conventional one, and a recent study found that people who adopt plant-based diets save an average of $746.46 a year on groceries.
It isn't difficult to find budget-friendly vegan accessories either. In my search for vegan styles, I've realized that faux fur or polyurethane are not the only options. Leather and fur are extremely expensive, but they come with a wide range of unique animal-free alternatives. I especially love Harvey's bags, made from upcycled seat belts and Ethnotek backpacks created from woven textiles.
Many vegan personal care items are also inexpensive. Brands like EcoTools sell bamboo makeup brushes that cost less than those made with animal hair, and companies like Hurraw! Balm and Dr. Bronner's offer all-natural, vegan lip balms at affordable prices. These days, it's easier to find these animal-free cosmetics than ever, and most larger drugstores carry vegan makeup lines like E.L.F, whose entire collection is cruelty-free.
2. It's healthier for you and the planet.
Adopting a plant-based diet doesn't mean you have to give up any of the essential nutrients your body needs. Though meat is rich in protein, so are beans, nut butters, and certain veggies. Spinach, peas, and squash contain 5 to 8 grams of protein per cup, and leafy greens like spinach and kale are also great sources of iron.
According to the American Heart Association, eating less meat can decrease your chances of heart disease, diabetes, and other chronic illnesses. The nutrients like beta-carotene, carotenoids, and flavones in vegetables are also anti-carcinogenic.
In addition to boosting your own health, plant-based diets improve the health of the planet, too. Vegan diets require use roughly 219,000 fewer gallons of water annually and use 20 times less land than carnivorous ones.
3. It reduces the overall suffering of animals.
Factory farming subjects animals like cows, pigs, chickens, and fish to morally repugnant living conditions. Documentaries that shed light on these terrible conditions like Food Inc. and Vegucated are really worth watching. Going vegan means that your life doesn't infringe upon the happiness and well-being of the animals that cohabit this planet.
4. It will lower your carbon footprint.
A study out of the University of Oxford found that diets heavy in meat (more than 100 grams per day), result in an average of 7.2 kg of carbon dioxide emissions per day per person. Alternatively, both vegetarian and pescatarian diets result in roughly 3.8 kg of CO2 per day. Unsurprisingly, vegan diets produce the least amount, coming in at only 2.9 kg of CO2 per day.