Is Recycled Wear The Future Of Athleisure?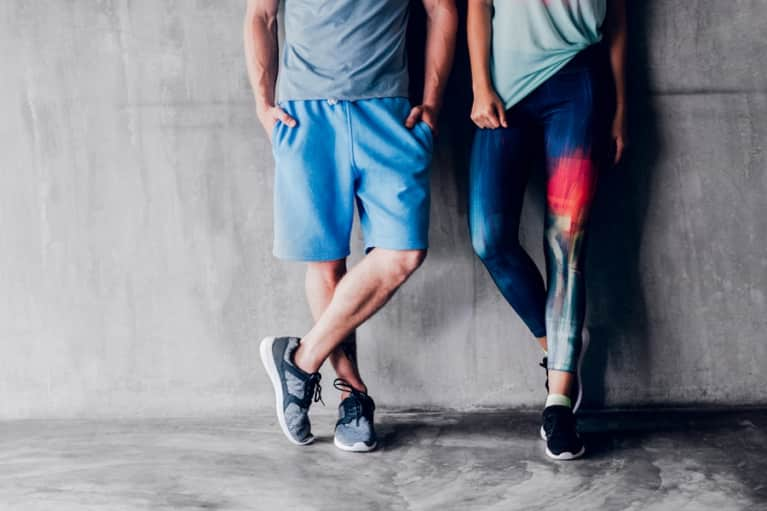 Nike is having quite the week. In addition to unveiling a groundbreaking parental leave policy and announcing that the majority of its employees are now minorities, the athletic brand just released a new sustainability report—and it's seriously impressive.
The report underlines Nike's desire to "maximize performance while minimizing impact" and create functional apparel that's easier on the environment.
The company has already made huge strides in this direction over the last few years. By tweaking their production practices, Nike footwear factories have cut down on their energy emissions by half and reduced their water use by 43 percent since 2008. They've also updated the design of their sportswear to reflect this commitment to sustainability, and today 71 percent of Nike footwear and apparel is made with recycled materials.
With this week's report, the eco-minded brand has set out to build upon this progress by completely eliminating all remaining footwear manufacturing waste by the year 2020. And by the end of fiscal year 2025, it hopes to use 100 percent renewable energy to power all of its facilities across the globe.
These sweeping commitments speak to a larger shift towards greener athletic gear. Companies that cater to all types of athletes—from yogis to outdoor adventurers—are finding creative ways to make more sustainable products.
Between Patagonia repurposing plastic bottles and clothing scraps into polyester for its fleeces and jackets, Adidas designing sneakers that are fashioned from ocean plastic, and Süga offering yoga mats made of recycled wetsuits, there are more eco-friendly ways to get sweaty than ever before.
Here's hoping that this trend continues and our future is chock-full of upcycled athleisure. After all, as the Rio Olympics prove, athletes are particularly vulnerable to the effects of climate change.