5 Sweet Lessons From Nature That Will Inspire You To Go Outside Today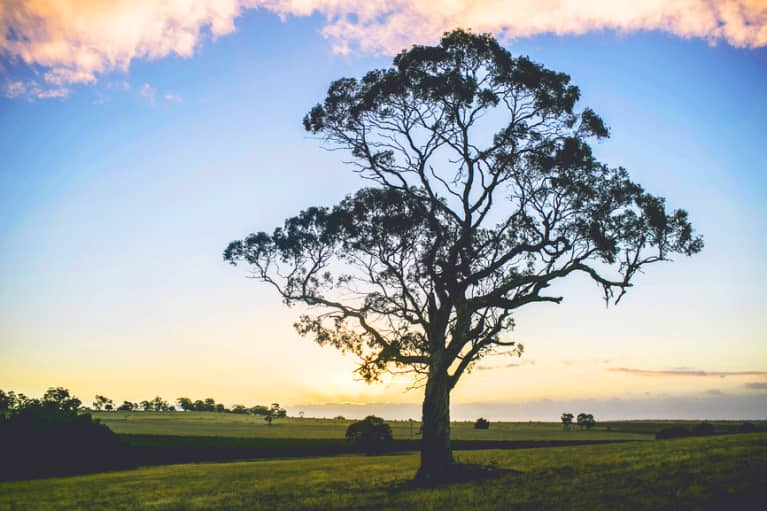 I recently returned from a trip to Big Sur—a sliver on the California coast dotted with massive redwood trees and stunning views of the Pacific.
Pictures can't do the area justice, and I can sincerely say it was one of the best weeks of my life. While the ocean and its vast waves and jutted rocks were incredible, I must say it was the trees that moved me the most. They kept me coming back day after day eager to learn lessons from their grandeur.
Here are five of the most valuable things they taught me:
1. We are not the center of everything.
Standing underneath the massive trees made me feel so incredibly small. I would look up and ask, "What have these trees seen?" and walk away unable to comprehend an answer.
When you venture out into a natural setting and relinquish control, you realize that you aren't the center of the universe. The magnificent redwoods reminded me that we are all interconnected on this beautiful planet.
2. We can find peace in silence.
While I did have brief cellphone service here and there, I was off the grid for most of the trip. At first this solitude made me a bit uncomfortable, but as the days went on I began to appreciate it. The refreshing silence left me feeling more relaxed—the distractions of the world could wait.
We tend to make everything more urgent than it needs to be. We leap out of chairs and ditch conversations when we receive a text or get a Facebook notification. Being disconnected was like a cleanse, and it reminded me that the world went on without me and didn't stop just because I wasn't there to respond to it.
3. We hold the capacity to help each other grow.
I was fascinated to learn that these massive trees that jut hundreds of feet into the sky have roots that are only about 6 feet deep on average. Instead of growing deep, they grow out wide and often connect their roots with other trees as a way to support one another.
What if we could all do the same? We need to remember that it's all right to ask for help. It's all right to spread out your own roots and share the weight of all that you face.
4. We should never place a limit on our potential.
The trees I saw had been growing for thousands of years, seeking to become the very best version of their creation. There may have been times when drought and disaster slowed them down a bit, but they never stopped growing completely. What a great lesson for us. Why place limitations on your abilities when you can just get out of your own way and reach the sky?
Not once did I look at one of the trees in the forest and say, "Man, that is one ugly tree. They really did mess that up!" Each tree—no matter how tall, how curvy, how wide, how mangled—served its purpose beautifully. Each one was just the way it needed to be.
So if we see things as perfect in nature, why do we view ourselves and others as so imperfect? Perfection is already inside of us. Just as no two redwoods are ever exactly alike, there is nobody else on the planet just like you. And that's what makes us so beautiful.
Related reads: