What Registered Dietitian Taylor Riggs Eats In A Day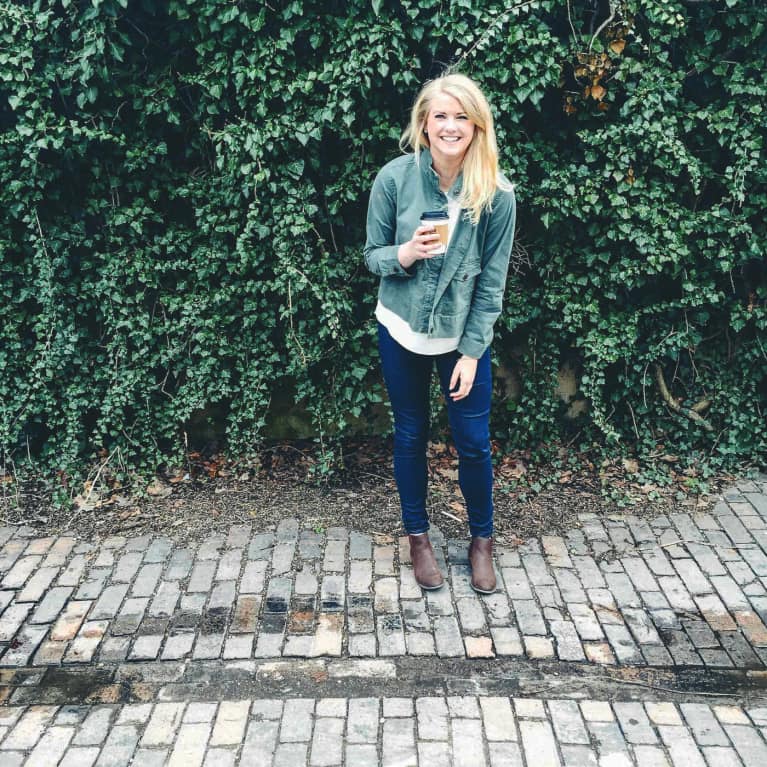 As a registered dietitian who believes that healthy eating shouldn't have to be boring or restrictive, I use my blog and social media channels to show that good food can be good for you, too.
And that balance is key to a healthy life. No one is perfect 100 percent of the time, and we shouldn't have to be—finding a place where you can nourish your body with the nutrients it needs while giving yourself a little wiggle room for indulging once in a while is so important, in my mind. Food is meant to be enjoyed, and I hope this peek into my day helps to show that!
The first thing I do when I wake up in the morning is drink a big bottle of water. I keep a huge water bottle on my nightstand (about 20 ounces) so that it's easy for me to grab and sip on while I get ready for work. It wakes me up and helps me feel energized and hydrated as I start my day.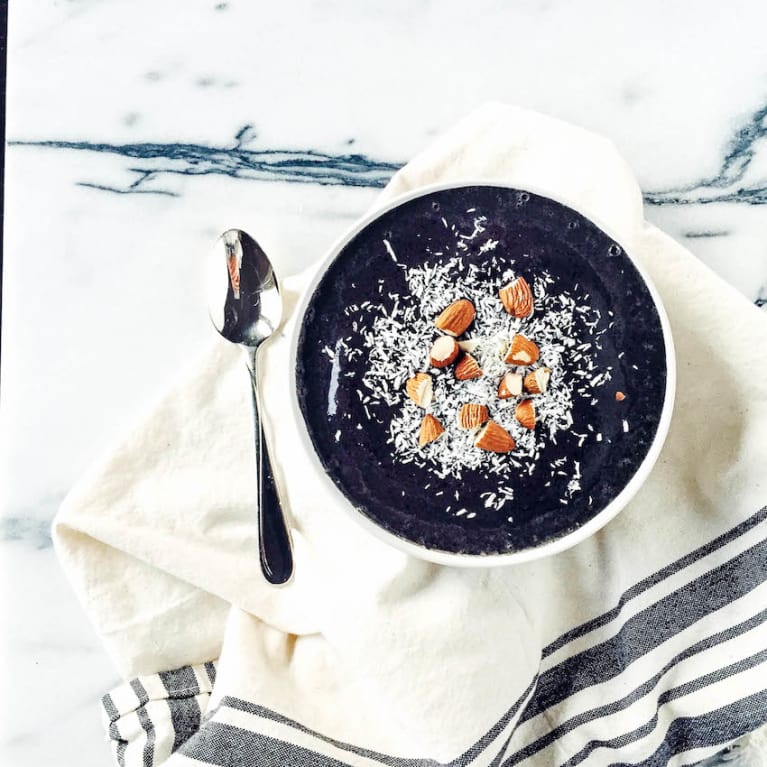 I've been on a total smoothie-bowl kick lately, and I don't see it stopping anytime soon! I love smoothies for breakfast because they are an easy way to sneak some veggies and extra nutrients into your day without even realizing it, and putting them into a bowl makes them seem more like a "real" meal to me.
Plus, I'm the kind of person who likes to sit down and enjoy a slow breakfast in the morning before starting my day, so putting it into a bowl helps me do that instead of just chugging it mindlessly on the go.
My favorite combo lately includes almond milk, frozen blueberries, sunflower seed butter, cocoa powder, turmeric, fresh ginger, and lots of spinach.
By midmorning, I've been at work for a couple of hours, where I do nutrition counseling and health coaching for a medical management company. I'm on the phone most of the day talking with clients all across the United States, and by about 10 a.m., you can almost always find me sipping on a kombucha.
Ginger is my jam right now, so GT's Gingerade flavor is my go-to!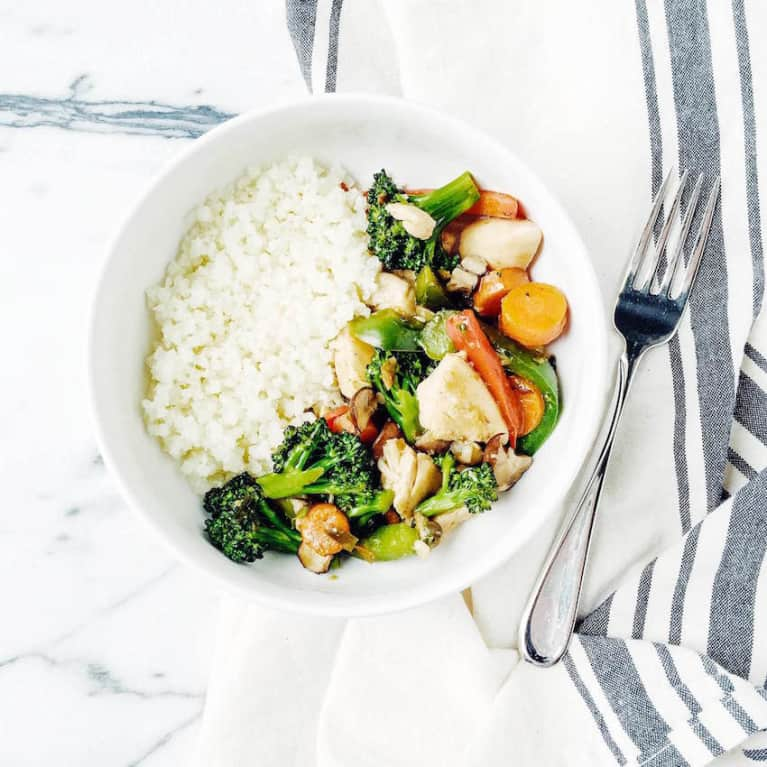 Lunchtime! I pack my lunch for work pretty much every day, and it's almost always some kind of leftovers or hodge-podge salad and a piece of fruit.
I'm currently in the process of publishing my first cookbook (in which each of the recipes takes five steps or less to make), so my lunches lately have been leftovers from whatever recipe I tested the night before.
I'm super excited about this veggie and chicken stir-fry recipe and love pairing it with some cauliflower rice. I'm also on a big apple kick lately, so I'll finish off lunch with one that I pre-sliced that morning.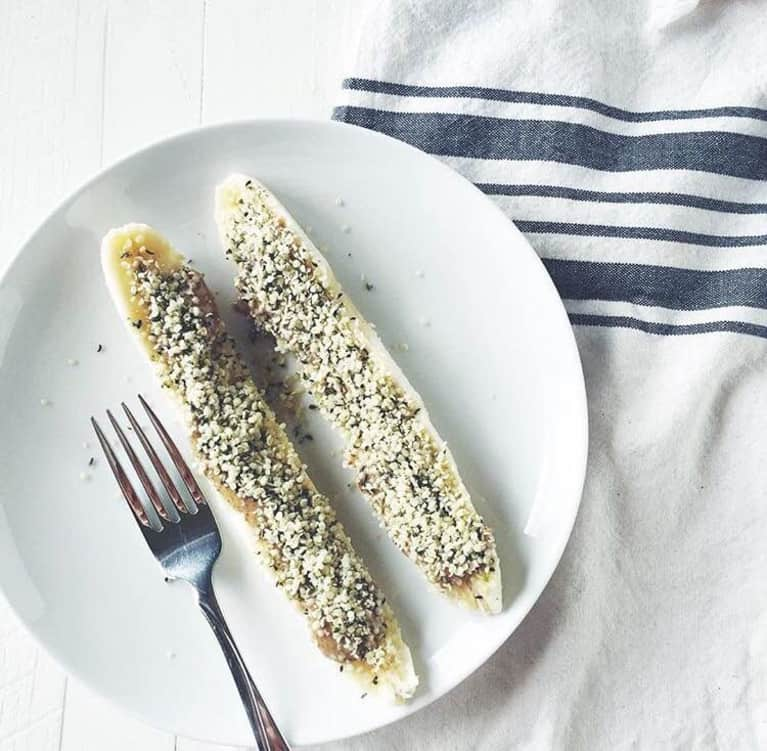 By 4 or so, you can usually find me standing at my computer (our company has standing desks for all of its employees—how awesome is that?) searching through my purse for a snack.
I'm a type 1 diabetic, so I always have at least three different options in my bag in case of a low blood sugar emergency! My favorite afternoon snack options lately have been either a banana with a scoop of almond butter and some hemp seeds or a blueberry Larabar.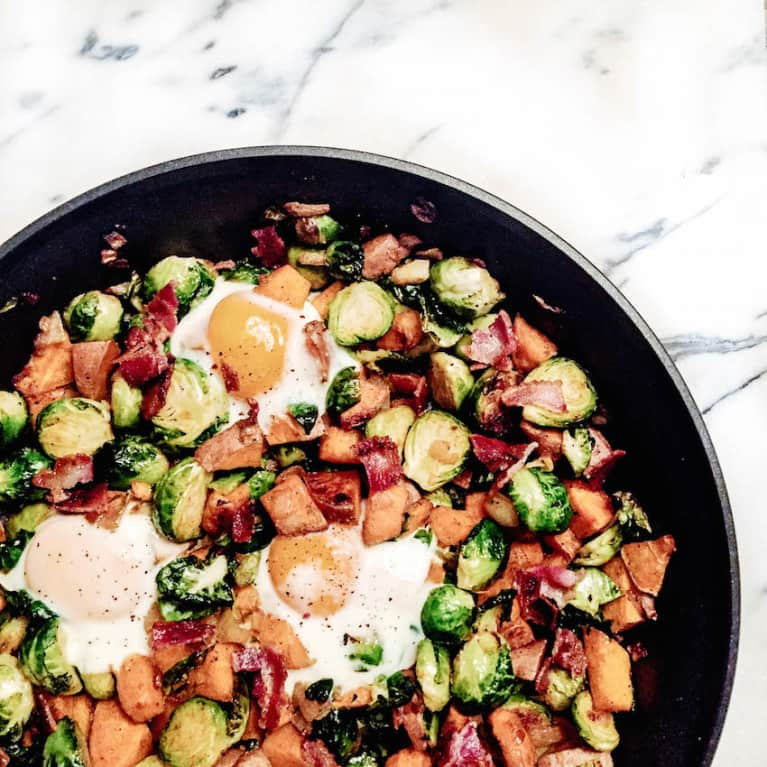 When I get home from work, I usually take my puppy, Woody, for a jog or long walk before I put something together for dinner.
As I mentioned before, I've been testing recipes like crazy for my cookbook, so it's something different every night right now. This hash recipe that includes Brussels sprouts, sweet potatoes, and eggs is another one that I can't wait to share!
I also love exploring the local food scene in Columbus, Ohio, so if I'm going out with family or friends for dinner on a weekend or for a special occasion, I definitely indulge a little bit more.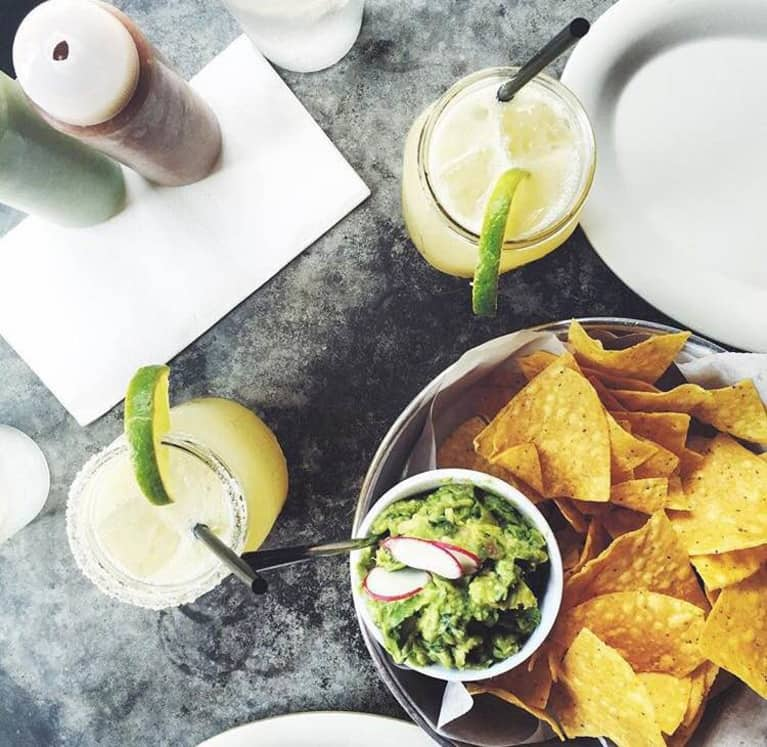 Last week I went out for tacos and enjoyed a margarita or two and, of course, the best guacamole in town from a local restaurant called Bakersfield, which is located in the Short North.
In a normal week, I probably eat out once at the most, so when I do get out, I definitely like to enjoy myself!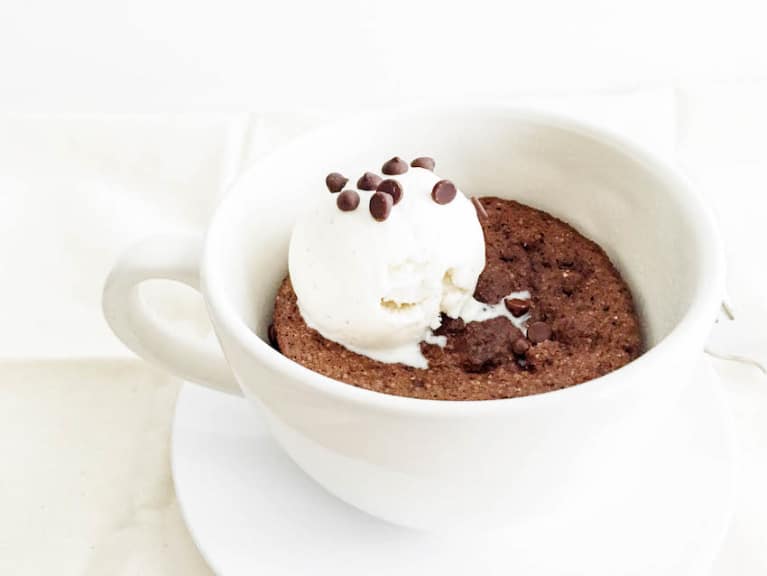 I have a major sweet tooth, so I always end my night with some form of dessert. My usual go-to is a square or two of dark chocolate after dinner (I'm one of the crazies who loves 90 percent or higher).
But every once in a while, I'll whip up a batch of my favorite cookies from my blog or a "just-for-one" dessert like my Easy Chocolate Cake in a Mug, so I'm not tempted to go overboard!
Find more of Taylor's healthy recipes on the Simply Taylor blog, and be sure to stay tuned for her cookbook, due out in early 2017.