A Guide To Pretty, Eco-Friendly Curtains That'll Play Up Any Window
Our editors have independently chosen the products listed on this page. If you purchase something mentioned in this article, we may
earn a small commission
.
Our new mindful shopping series will help you sift through the overwhelming variety in stores today and home in on the products that deserve your attention. We'll be highlighting household staples that are just as easy on the eyes as they are on the planet. Keep checking in every other week for more green goods to add to your home sanctuary.
Lucky for all home dwellers, gone are the days of sacrificing style in the name of responsible, eco-friendly peace of mind.
Even in just the last few years, companies producing healthier versions of everything from pillows to wall paints have flourished, meaning your options are plentiful—and they're stylish to boot.
And though you may already be taking full advantage of better-for-you everyday necessities (like cooking utensils and bedding), your window treatments could be quietly slipping under the radar. They just hang there, after all. You're not eating off of them or sleeping or lounging on them.
So why bother replacing them?
Well, for starters, there's a vast range of quality when it comes to producing textiles. Some synthetic fabrics like nylon, rayon, and polyester are petroleum-based, meaning they take a lot of energy to produce and suck up precious nonrenewable resources.
Plus, they're often coated with stain treatments and flame retardants that are sources of toxic, nonbiodegradable perfluorinated chemicals (PFCs) and polybrominated diphenyl ethers (PBDEs), which are bad for both the environment and the air quality in your home. Even natural fibers like cotton require enormous amounts of pesticides, chemicals, and water to produce and dye.
Now that you're aware of what to avoid, it's time to do some smart shopping.
There are lots of alternative eco-fibers on the market today. And, according to the NRDC, most of them hold up just as well (or even better!) than their synthetic counterparts. Plus, since curtains don't suffer the same daily wear and tear an upholstered couch or chair would, they'll last longer.
When looking at a materials list, organic or recycled cotton, wool, hemp, and flax (linen) are all good options.
But it's worth noting that not all "organic" fabrics are created equal. The USDA recognizes the Global Organic Textile Standard (GOTS) as the voluntary guideline that addresses all stages of production to ensure a responsible product. However, since it's voluntary, not all businesses choose to invest in the certification process. If you're interested in a product that is not certified organic, a bit of research on the brand will go a long way in showing you the ethical and environmental standards they employ.
Here are our favorite organic and recycled panels to give your home an easy eco-refresh:
Rawganique Organic Hemp Curtains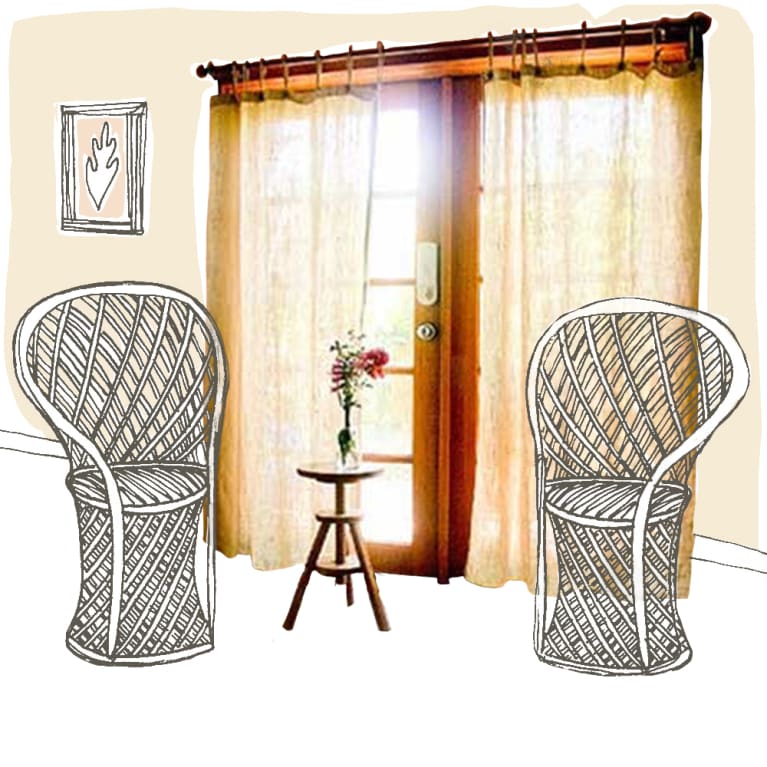 Responsibly made, sweatshop-free, and available in over 13 beautiful colors. From $55 per panel.
Pottery Barn Smocked Organic Cotton Drape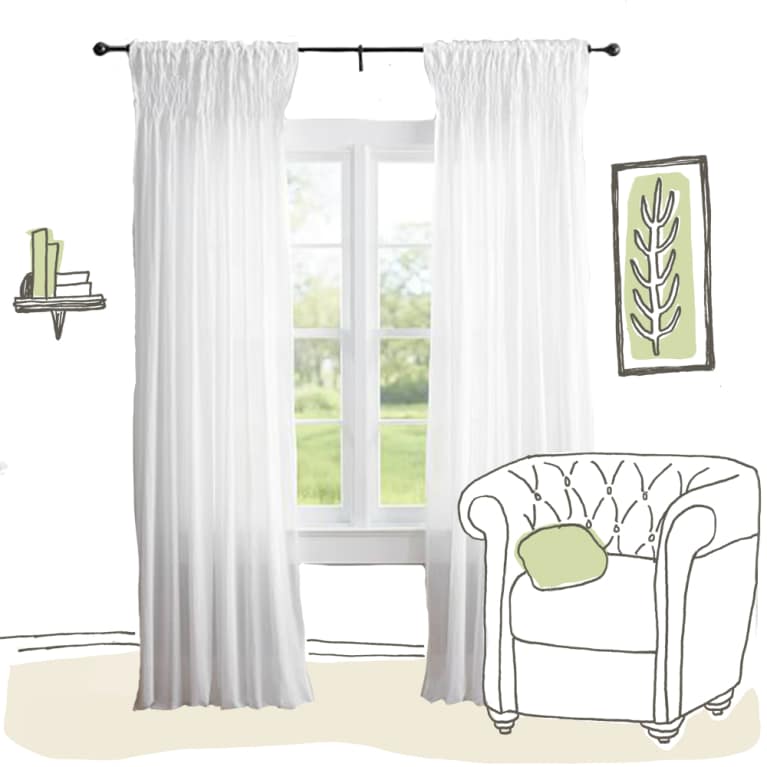 Pottery Barn's lovely organic cotton option is available in four colors and multiple lengths. From $54 per panel.
Plum Ridge Silk Dupioni Organic Drapes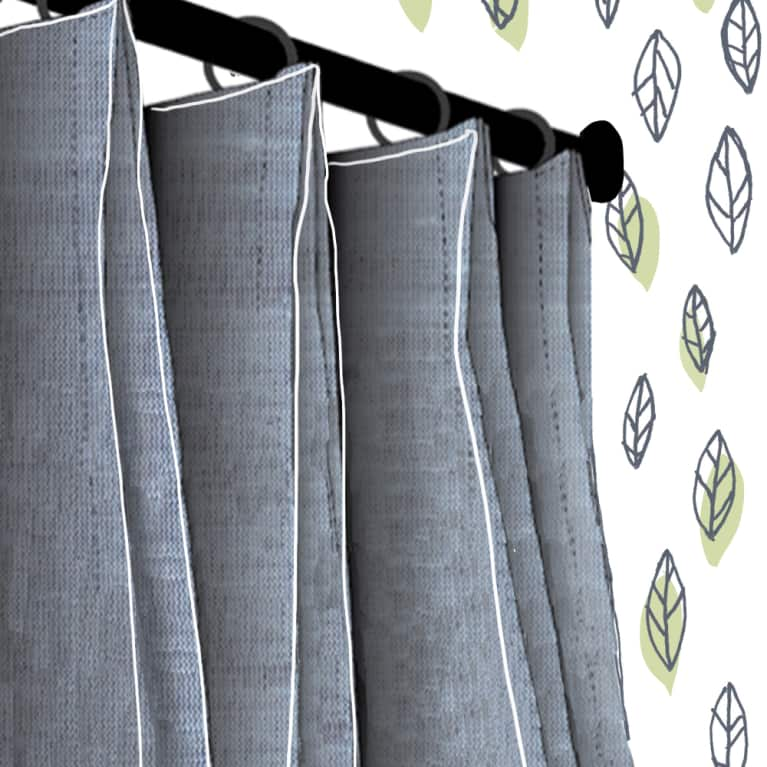 Neev Open-Weave Linen Panel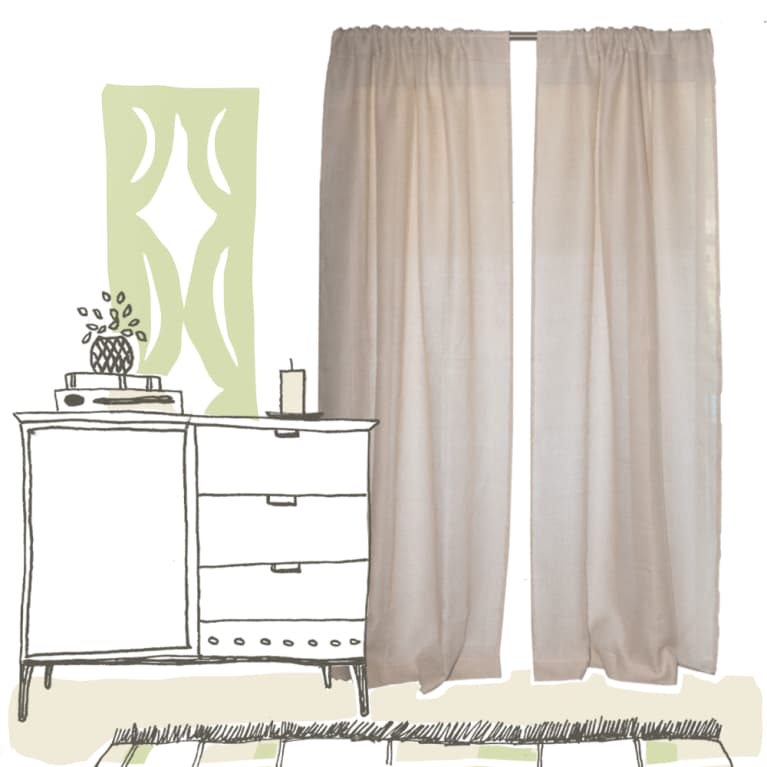 Deconovo Recycled Cotton Grommet Window Curtains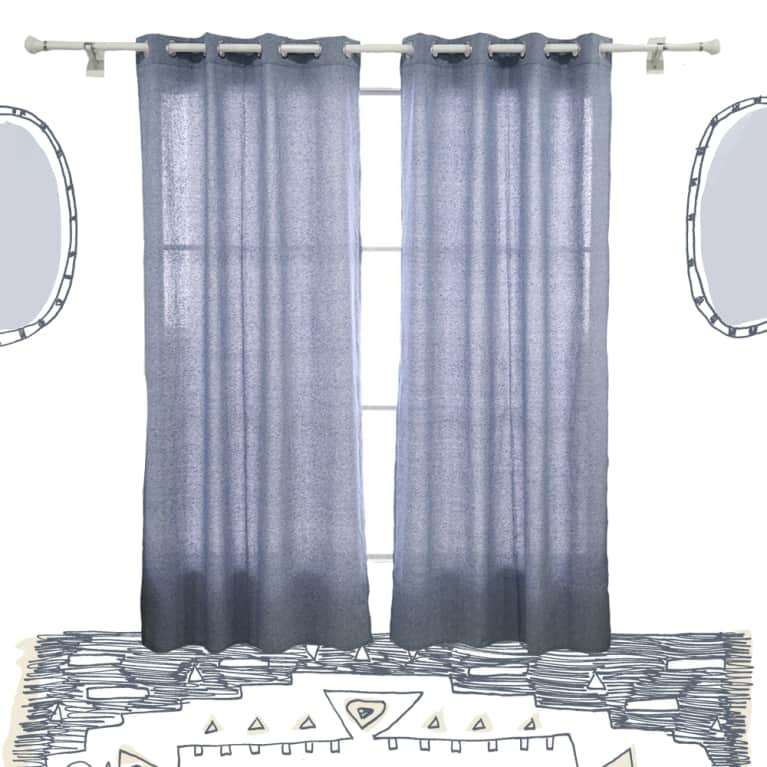 ABC Co-Create Galaxy Eskayel Curtain Panel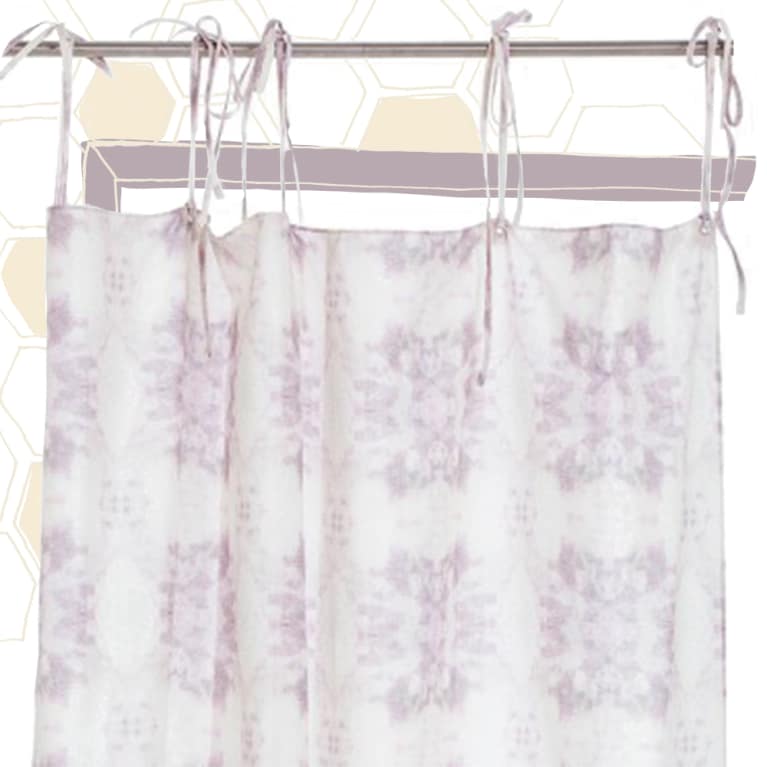 These dreamy curtains from ABC Home go for $95 per panel.
Bonus Décor Tip: A couple of shower curtains make a great pair of drapes! Here are a few that we love:
Coyuchi's Rippled Striped Shower Curtain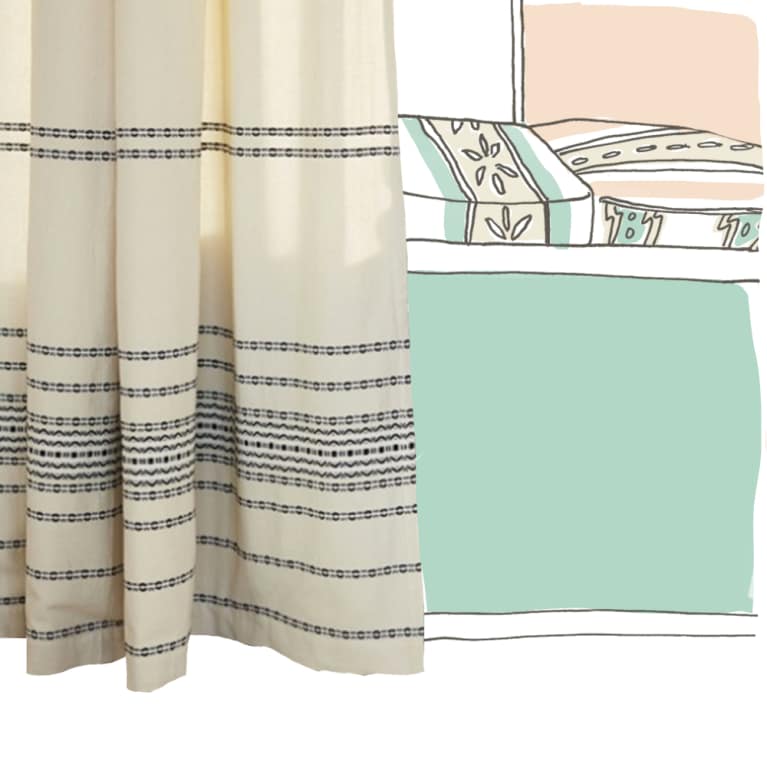 These simple, sophisticated organic curtains go for $148.
Pottery Barn's Marlo Shower Curtain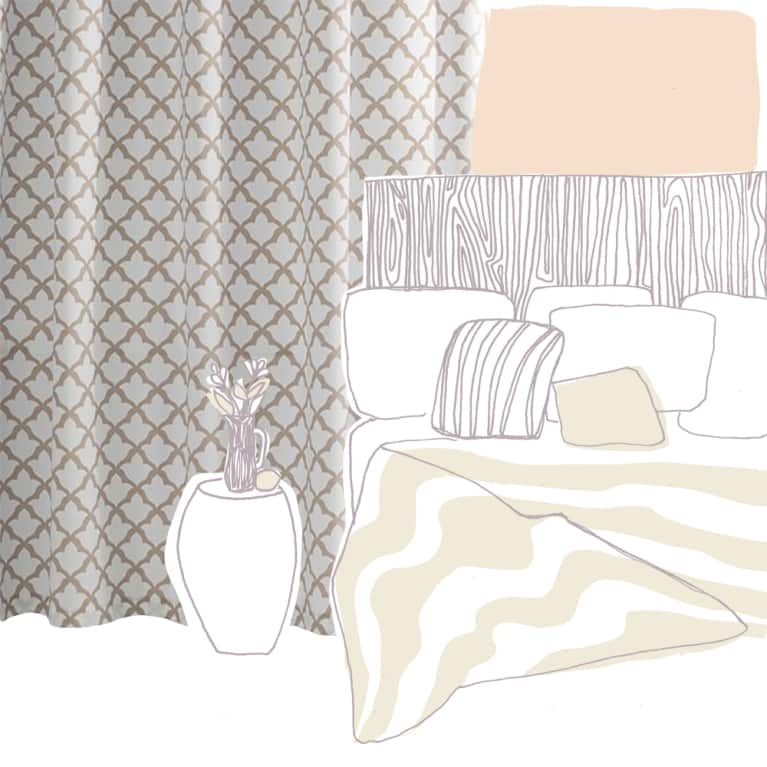 The Company Store's Chatham Leaf Organic Shower Curtain