6 Creative Ways To Sneak Healing Plants Into Your Breakfast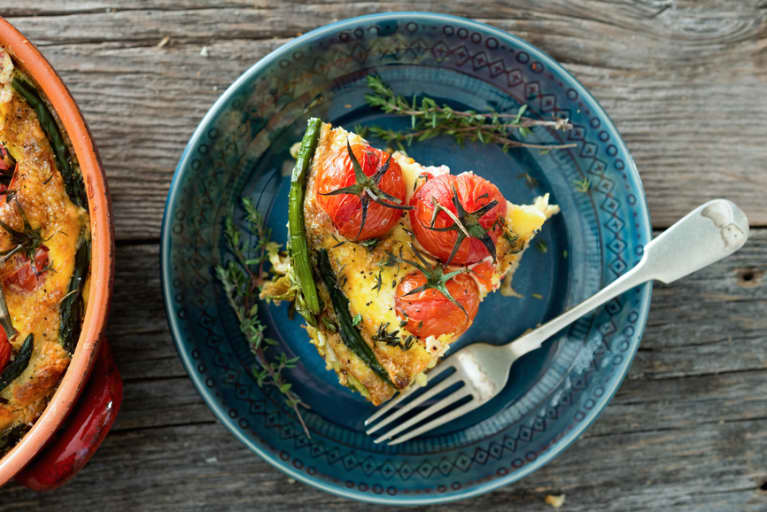 As a community herbalist and business owner, I'm always looking for clever ways to fit herbs into my daily routine. But, like many of you reading this, I lead a fairly hectic life, and I don't know where any given day might take me. That's why I try to fit as much nutrition as I can into the earlier part of the day.
Breakfast is the perfect time to take in some of nature's bounty. Here are six simple ways to work healing plants into your morning routine:
1. Add cayenne or turmeric to your water.
2. Make a smoothie packed with adaptogens.
Packing your smoothie with herbs is one of the easiest ways to add loads of nutrients into your morning. The base can be whatever fruits and vegetables you enjoy—my favorite combo is banana, frozen wild blueberries, raspberries, and a few green leaves, such as kale or spinach.
Then, add in your superfood powders or adaptogens. Some tasty ones include maca, beet root, mesquite, cacao powder, Siberian ginseng, and ashwagandha powder. Add a teaspoon of one or two if these for stamina and balance.
Seaweed is another detoxifying plant you should consider throwing in. Bladderwrack is a variety that's extremely high in dietary iodine, kelp can boost thyroid function, and dulse and spirulina help to gently remove heavy metals and other toxins. Add a handful of fresh cilantro or parsley for even more detoxifying effects.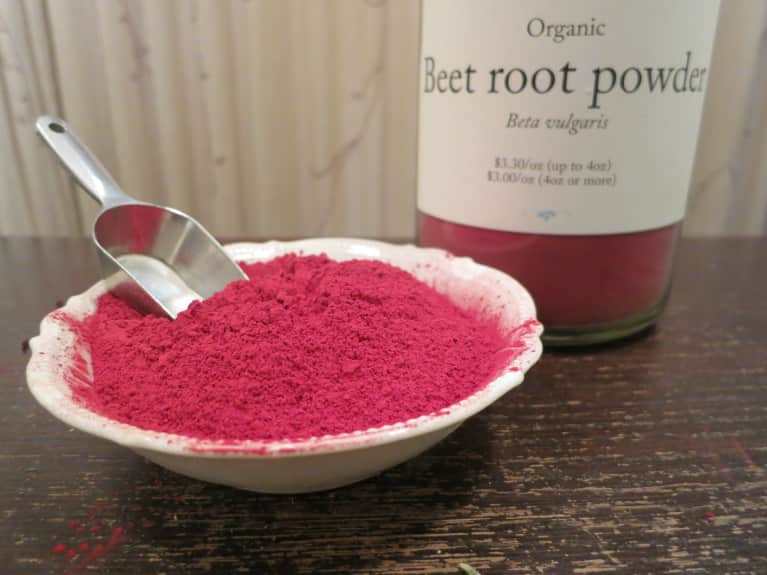 3. Add cardamom to your oats.
Try something a little different and add a few cardamom pods or cloves to your oatmeal's cooking water and top with ½ teaspoon cinnamon to aid digestion, lower cholesterol, and balance blood sugar. Spice it up even more with ¼ teaspoon ginger powder and a pinch of nutmeg. You can further turn your oatmeal into an herbal powerhouse for your digestive system by adding 1 tablespoon of slippery elm powder. High in mucilage, it is an effective remedy for gastritis, duodenal ulcers, diarrhea, IBS, and more.
4. Steep herbal teas and infusions.
Herbal teas and infusions offer myriad tasty, nutrient-packed ways to start your day. Many of the nourishing herbs that can be enjoyed on a regular basis are best steeped overnight to make a potent herbal infusion. In the evening, put between ½ to 1 ounce of dried herbs in a quart-size Mason jar or French press, boil water, pour over the herbs, and cover. Strain out in the morning and drink at room temperature or very gently reheat, storing any remaining infusion in the refrigerator.
Some wonderful choices are nettle leaf, oat straw, red clover blossoms, red raspberry leaf, horsetail, and alfalfa. While the specific benefits of these herbs vary, all offer loads of vitamins, minerals, and trace minerals and support overall good health. You can sweeten with raw honey or unprocessed stevia powder for even more health benefits.
For those mornings when your evening plans didn't allow for infusion making, try steeping 1 teaspoon per cup of these delicious herbs for 5 to 10 minutes: hibiscus for your heart; peppermint, ginger, or fennel for digestion; and lemongrass for just about everything!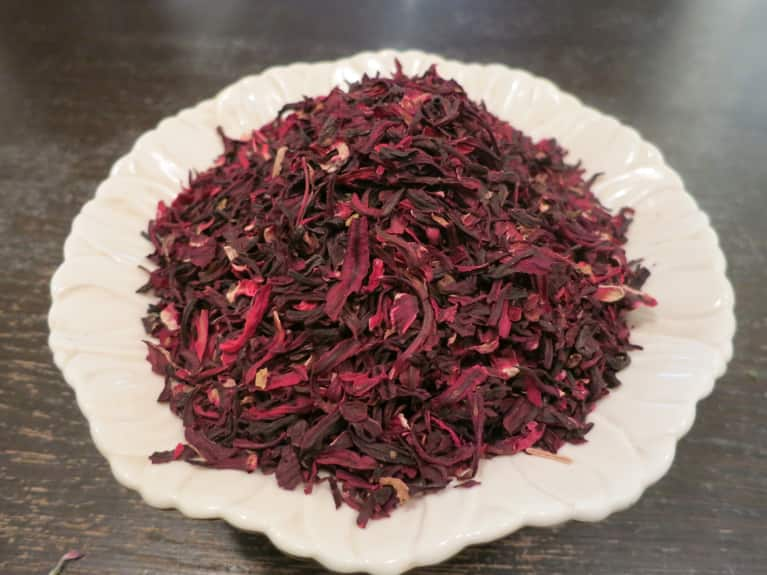 If, like me, you're trying to reduce or eliminate caffeine, a coffee-like drink made with roasted dandelion root and/or roasted chicory root offers a tasty substitute. Use between 1 heaped teaspoon and 1 tablespoon, according to your taste, steep for 7 to 10 minutes, strain, prepare as you would coffee, and enjoy. If giving up coffee is too daunting, try substituting half of the coffee grounds for chicory to cleanse the blood, dandelion to cleanse the kidneys, or both to support liver function and balance your blood sugar.
6. Load up your eggs with dried herbs.
For those of you who practice a more Paleo lifestyle, eggs are the perfect vehicle to add medicinal herbs to your routine. Many common culinary herbs are loaded with health-enhancing benefits, not to mention flavor! Add 1 teaspoon of dried herbs, or a good handful of fresh, from the following list: oregano, thyme, sage, parsley, tarragon, rosemary, and basil. They are chock-full of vitamins, minerals, and antioxidants, and all demonstrate antimicrobial activity. So don't be shy; use a heavy hand and throw some herbs into your scrambled eggs!