4 Things I Wish More People Understood About Domestic Abuse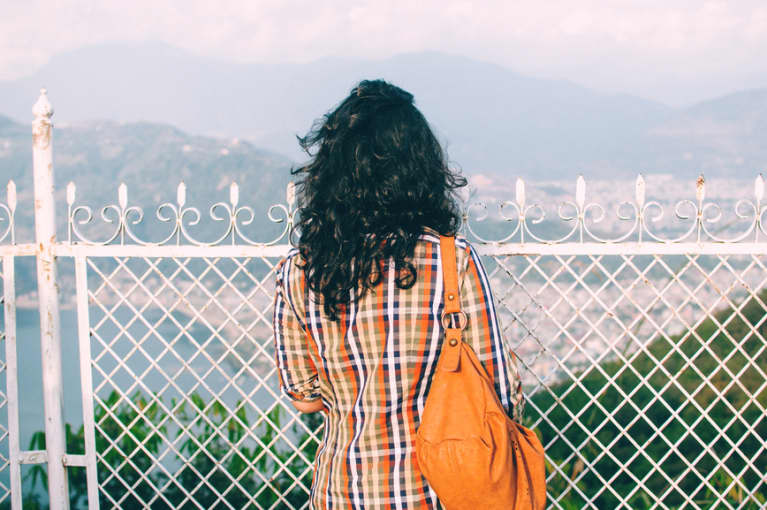 In Canada right now, a famous radio personality is on trial for sexual assault. During the trial, his lawyer has been attacking the female witnesses in a way that led one journalist to bring up the dangerous myths regarding female victims of sexual assault.
As I read this article, it occurred to me that there are parallel myths that affect victims of domestic abuse—myths believed by the abuser, the victim, and the general public. Here are a few of the most insidious ones:
Myth 1: Consent can be implied.
If a victim doesn't leave their marriage or partnership after abusive incidents, the abusive partner is somehow justified in thinking that the victim is "consenting" to abuse. The victim has "agreed" that it is all right or that they deserve the abuse. By default, the victim can also be seen to be admitting the validity of the reasons given for the abuse. If the victim "consents" in this way, the abuser can justify his behavior.
Approximately 1 in 4 victims who previously called the police reported that they would not call the police in the future for partner abuse or sexual assault.
Myth 2: Abuse survivors will go immediately to the police after being assaulted by the partner.
In fact, only about half of domestic violence incidents are reported to police. The most common reasons for not reporting domestic violence to police are that victims view the incident as a personal or private matter, they fear retaliation from their abuser, and they do not believe that police will do anything about the incident.
While police officers in North America are getting more sensitivity training regarding domestic abuse, the attitudes of the police and the fears of the victims still result in many incidents of domestic abuse going unreported. Also, for many victims, the embarrassment of being in a situation of abuse prevents them from calling the police. In some cases, never having encountered abuse in their parents' home, a victim may not even realize that a crime has been committed or that police should be called.
Approximately 1 in 4 victims who previously called the police reported that they would not call the police in the future for partner abuse or sexual assault. Survivors frequently cite fear of reprisal by the abuser as a reason for not calling law enforcement. Also, many survivors report that law enforcement fails to investigate domestic violence cases appropriately. In some cases, the victim is threatened with arrest rather than the offender.
Studies show that officers who tend to arrest survivors believe that domestic violence is justified in some situations and that victims stay in abusive relationships for psychological reasons. All of these factors present huge obstacles for victims trying to cope with domestic violence.
In the case of upscale violence, domestic abuse in wealthy homes, police have been known to minimize and make light of the situation. One woman who asked for protection to return to her home to retrieve belongings was told, "Well, at least he didn't kill you."
Myth 3: Abuse survivors do not go back to their abuser.
In fact, many leave and return several times before their final separation due to emotional attachment to the abuser, emotional abuse, threats or fear of continued violence, social and cultural pressures, or financial dependence.
In the case of the Canadian radio personality charged with sexual assault, or other stars such as Bill Cosby, survivors are often accused of lying about abuse to get fame and attention. The desire for fame and attention does not usually pertain to domestic abuse victims—in fact, they more often are embarrassed and ashamed—but there are often accusations by the perpetrator that their victim is lying.
This blaming follows a common pattern in these marriages/relationships—the victim is held responsible by the perpetrator for many flaws in the relationship, including the perpetrator's own behavior. When the victim finally gets the strength to ask for help, the accusation that s/he is lying follows the pattern set in the partnership. Abusers will also tell their own family that the victim is lying about abuse so they will support the abuser rather than the victim.
Myth 4: If you aren't a perfect partner, no one will believe you're being abused.
Potentially the most destructive myth, often believed by perpetrator, victim, and the public at large is the idea that if you've made mistakes, if you haven't done everything your controlling partner wants, if you have questioned your partner about their behavior or whereabouts, or if you've been angry and frustrated, no one will believe you're being abused.
This particular name calling is consistent with the traditionalist Madonna/whore dichotomy, in which women are lumped into two categories: the perfect Madonna, or the alternative, Mary Madgalene, a prostitute.
Women in particular often feel guilty if they don't live up to the image of the perfect partner—even if their partner has lied, manipulated, ridiculed them in public and private, threatened, had affairs, screamed, yelled, broken furniture, or physically attacked them. Getting over the guilt is part of the healing process. Only then can the victim truly escape her abuser.
When I am asked about the biggest barriers to stopping abusive partnerships, I point to these myths. No one is immune to them—those in law enforcement and even mental health professionals are susceptible. These faulty, destructive beliefs must be brought out into the light where they can be examined and discarded. Until they are, they will continue to form an invisible barrier between the victims of abuse and those who can help them.
If you or someone you know might be suffering from sexual or domestic abuse, don't hesitate to ask for help. There is an alternative. If you're looking for resources, a few to try are Safe Horizon, Crisis Text Line, and RAINN.
Related reads: