11 Things You Need To Know Today (May 4)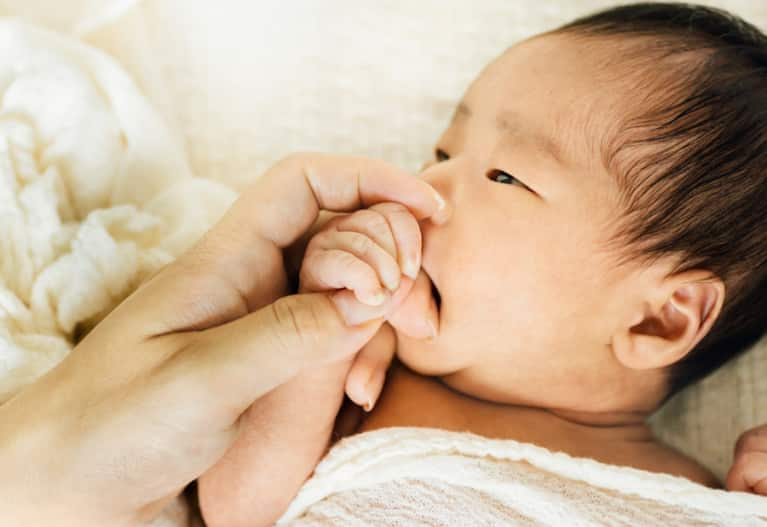 1. Babies born prematurely could get a brain boost from breast milk.
A new study of 77 preemies suggests that breastfeeding could help with cognitive development. Researchers found that the infants whose diets were at least 50 percent breast milk had more brain tissue than those who drank less. (HealthDay)
2. You may be able to blame your lack of productivity on climate change.
The severe weather events and high ozone levels associated with climate change are increasing indoor carbon dioxide levels and leading to "sick building syndrome"—a phenomenon in which poor office conditions lead to decreased productivity and shortcomings in decision making. (Smithsonian)
3. Beyoncé is investing in a healthy new drink (and it's not lemonade).
It's a fast-growing, cold-pressed watermelon water start-up WTRMLN WTR. "I invested in WTRMLN WTR because it's the future of clean, natural hydration; as partners, we share a simple mission to deliver accessible wellness to the world," she said in a statement. Beyhive: Begin buzzing. (mindbodygreen)
4. Fairway has filed for bankruptcy.
The local favorite New York City grocery store says it will continue to operate regularly, pay employees on time, and has no plans to close any stores. (WSJ)
5. Half of teens feel addicted to their phones.
A poll from Common Sense Media found that 50 percent of teens ages 12 to 18 felt dependent on their phones. But the number of parents who felt the same was even greater—at 59 percent. (CNN)
6. There's now a LinkedIn for women who have taken a career break.
Aprés aims to facilitate women's search for work after a few years out of the workforce and to help companies reconnect with highly qualified candidates who might not otherwise be on their radar. Launching today, the site already had thousands of members who signed up in advance to be involved from square one. (Fast Company)
7. The red carpet at last night's Met Gala featured hints of green.
Emma Watson, Lupita Nyong'o, and Margot Robbie all sported eco-friendly Calvin Klein dresses that were created in collaboration with Livia Firth's Green Carpet Challenge. (mindbodygreen)
8. You might want to try therapy to treat insomnia before turning to medication.
New guidelines from the American College of Physicians advise that people dealing with chronic sleep issues try cognitive behavioral therapy before taking sleeping pills. They note that this form of psychotherapy has been proven effective in studies and that drugs for insomnia carry many risks and often don't work well. (NBC)
9. India is tackling cow burps in order to reduce climate change.
Yes, really. India is home to a lot of cows, and their belching releases tons of heat-trapping methane gas into the atmosphere. In an effort to cut down on emissions, scientists are looking to create cow feed that has less gas for the cows to eventually release. (NY Times)
10. Goldie Hawn has the best fitstagram of all time.
She's goofy. She flails around. She chugs green juice straight from the juicer. Her way of embracing the sometimes-absurd fitness-and-mindfulness lifestyle is to mock it—lovingly, of course. Her message seems to be that you can be seriously committed to health and wellness, but you don't have to be so serious about it all the time. (mindbodygreen)
11. Flu shots for pregnant moms also protect their babies.
A large new study shows that getting the flu shot during pregnancy not only protects the mothers but also seems to prevent the flu in their little ones. Babies 6 months of age and younger whose mothers had received the flu shot during pregnancy were 70 percent less likely to have had the flu compared to babies whose mothers were not immunized. Researchers note it's an important finding, since the illness can be serious for little ones, and the flu shot doesn't work when given to babies themselves. (NY Times)