Ditch The Boring Mother's Day Bouquet For These Seasonal Blooms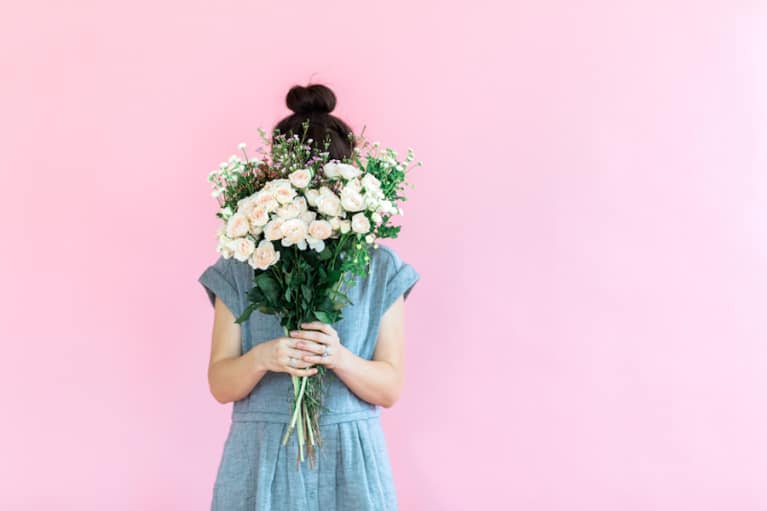 Looking to ditch the vase of roses or yellow daisies and get a little more creative with your floral ode to Mom this year? We reached out to Denise Porcaro, the founder of a popular New York City boutique, Flower Girl, to get some of her tips for creating the perfect Mother's Day bouquet full of whimsical seasonal blooms.
I like to pull inspiration from New York and the beautiful changing blooms, pods, and textures of a particular season's bounty. I generally don't like to manipulate flowers too much and try to leave them as they would grow naturally, alongside similar elements.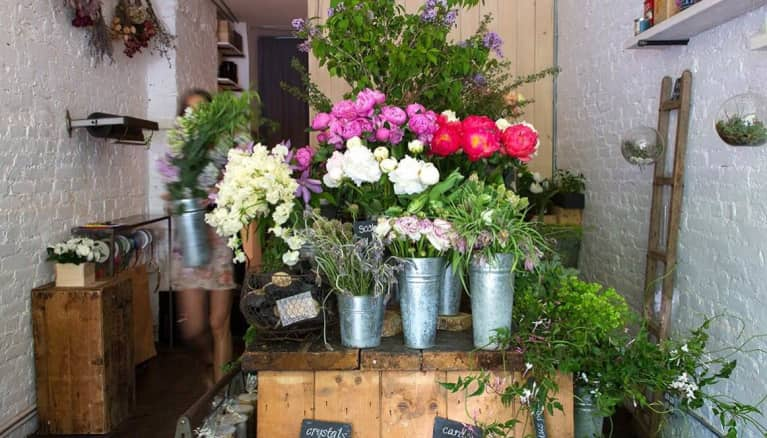 Looking for flowers that are in season ensures that you're getting a wider selection of high-quality flowers.
Spring is an incredible season to pull from, both visually and with all of the scents that swarm from the new blossoms, so don't shy away from color and texture.
Start your bouquet by picking out one or two statement blooms to serve as your base. Peonies are the most popular this season; however, there are so many other amazing options. French tulips or lilacs, for instance, are also stunning big blooms.
Next, add some midsize blooms like anemones, ranunculus, or roses. Then, choose your highlight blooms—some of my favorites of the season are sweet pea and lily of the valley! Lastly, fill in any holes with beautiful vines such as jasmine or passion vine.
There are gorgeous varieties of branches in season right now, too—everything from cherry to dogwood to flowering magnolia—and they can all add an undeniably spring touch to your Mother's Day bouquet.
Remember to nestle and cluster the flowers to add a layered look, but try not to overstuff to allow petals to open and fall into their space over the next few days.
Related reads: