11 Things You Need To Know Today (May 3)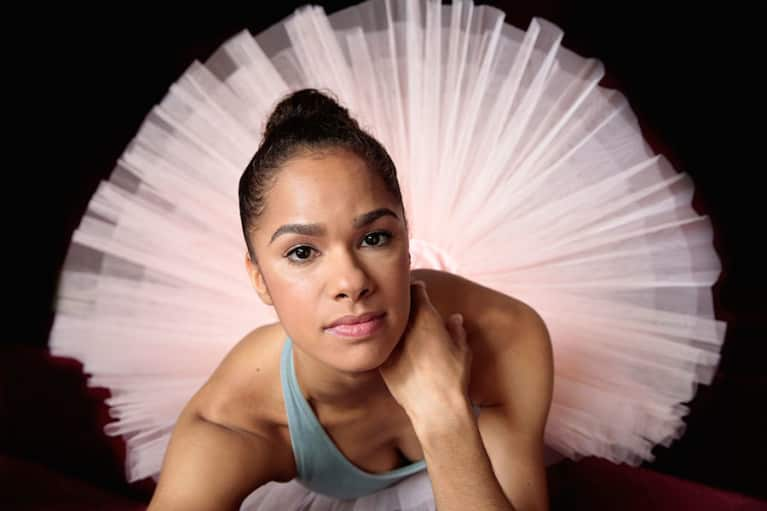 1. The latest Barbie doll is modeled after ballerina Misty Copeland.
"She has muscles and calves and thighs and a bust. That was important to me ... It's beauty and it's also: You can be a ballerina and look like this," Copeland said of the new doll. (ABC News)
2. "Ocean deoxygenation" could pose a massive threat to marine ecosystems.
A new study found that climate-driven oxygen loss could become widespread within the next 15 to 25 years. As the ocean surface warms, it absorbs less of the oxygen that many marine mammals rely on to survive. (Grist)
3. A study shows why "The Biggest Loser" contestants have such trouble keeping the weight off.
Researchers followed contestants for six years after a season of the show ended and found that most ended up regaining all the weight they lost, if not more. Why? It wasn't just because of lifestyle habits. In fact, their metabolism ended up slowing radically so that they weren't burning enough calories to maintain the weight loss. In fact, as they gained more weight, their metabolism slowed even further—indicting just how much the body fights against weight loss. (NY Times)
4. You can only have five close friends at a time.
British anthropologist Robin Dunbar famously predicted that human beings can only maintain meaningful relationships with between 100 to 230 other people, and that number is typically 150 (now known as Dunbar's Number). But he said that those relationships are layered according to the strength of emotional ties and that people typically have only five super-close friendships. New research supports his theory. (mindbodygreen)
5. Dwayne Johnson, aka The Rock, now has his own alarm clock and motivational app.
"The Rock Clock" will jolt you awake with tones of Johnson singing hits like "Good Morning Sunshine." It also comes complete with a feature that allows you to input your fitness goals so The Rock can remind you of them periodically. Could this be the first in a string of celeb fitness trackers? We kind of hope so. (Jezebel)
6. Here's what the actor who played The Mountain on "Game of Thrones" eats every day.
The Icelandic strongman Hafþór Júlíus Björnsson is competing in this year's World's Strongest Man competition. He eats a diet of almonds, oatmeal, avocado, beef, chicken, greens, and so many supplements. Let's hope his success, at least, is delicious. (Business Insider)
7. The coloring book trend has gone NSFW.
There's an IndieGoGo campaign to fund a coloring book filled with tiny penises. The female artists behind it studied architecture in college and decided to turn their expertise to a rather unique form of artistry. "We learned two things in school: 1. That approximately 90 percent of buildings—and a lot of everyday objects—look like dicks, and that this is hilarious. 2. How to draw," they said. The pair pledged to donate a portion of the proceeds from the book to sex education in secondary schools. (Huff Post)
8. Actor Ben Foster credits Transcendental Meditation with keeping him sane in the "crazy-making stew" of Hollywood.
The actor, famous for his immersive style of preparation and his ill-fated engagement to Robin Wright, went to the Maharishi School of Enlightenment until tenth grade. That's where he learned the Transcendental Meditation® practice, which he still does regularly. (NY Times)
9. Keeping your heart healthy is also good for your brain.
A new study finds that people in their 60s and 70s who had higher scores on measurements of cardiovascular health—such as normal body weight, not smoking, and exercising regularly—also did better on memory and mental tests. The researchers suggest it might be that the same things that damage blood vessels in the heart also damage microvessels elsewhere in the body. (NPR)
10. Hershey is getting in on this Paleo trend.
With more warnings about the dangers of sugar, Hershey is straying from its milk chocolate roots and driving into the savory "dried meat bars" category. The jerky and their forthcoming high-protein brand are examples of big food companies trying to create healthier offerings. (WSJ)
11. Bodily changes can drive girls out of sports.
Girls tend to start dropping out of sports around puberty, although this decline doesn't usually happen for boys. Now, a new study of over 2,000 girls ages 11 to 18 suggests a big reason is the teens' concerns around their breasts and bodily changes. In the survey, almost three-quarters of the girls listed at least one breast-related concern when it came to sports and exercise, such as that they were too big, or that they were self-conscious about changing in the locker room. The researchers suggest it could be helpful to provide better education about breast development and inform girls about sports bras and other options. (NY Times)