My Family of 5 Travels Around The Country Full-Time In A Van. Here's Why
I met a girl in college and we spent an incredible autumn together. Once I graduated, we went our separate ways, never to hear from one another again (or so I presumed).
After college, I got a job doing fulfilling work for a nonprofit television station in Erie, Pa. I bought a nice house and enjoyed remodeling it. I made friends, maintained hobbies, mowed the grass on the weekends...and it all felt like a massive trap. Life had become bland in only a couple of years, and I was only in my early 20s.
Then, one day, my boss paid me a high compliment: "You know, Nathan, you're really good at what you do. I can see you in my position in 20 years." What was supposed to be motivation was actually a terrifying proposal—to spend the next two decades working my way up to a bigger paycheck but otherwise stuck in more or less the exact same situation.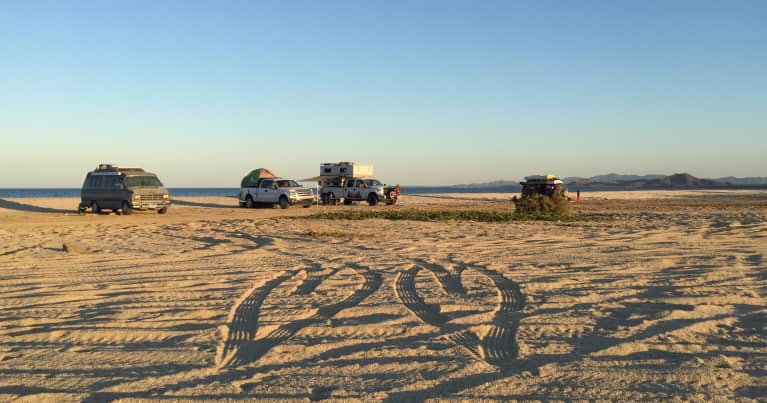 At the time, I was also a single dad with a young son, a mortgage, student debt, and a car payment. These responsibilities were my top priority, but I strived to find a way to balance them with other, more adventurous pursuits. Something inside me was just screaming that there had to be more to life than trading my time for money and coming home to the same scenes played out over and over again every night.
Before I knew it, I was booking a two-week vacation and planning a cross-country road trip. I'd been reading Kerouac and Tom Robbins, and the idea of driving as far away from my home state as possible struck me as the best way to escape, even if just temporarily.
So I threw some gear into the trunk of my Dodge Neon and pointed her west. I figured I'd stay at campgrounds, hostels, and hotels across the country, stopping in places like Oklahoma City and Flagstaff, San Diego and Lake Tahoe along the way.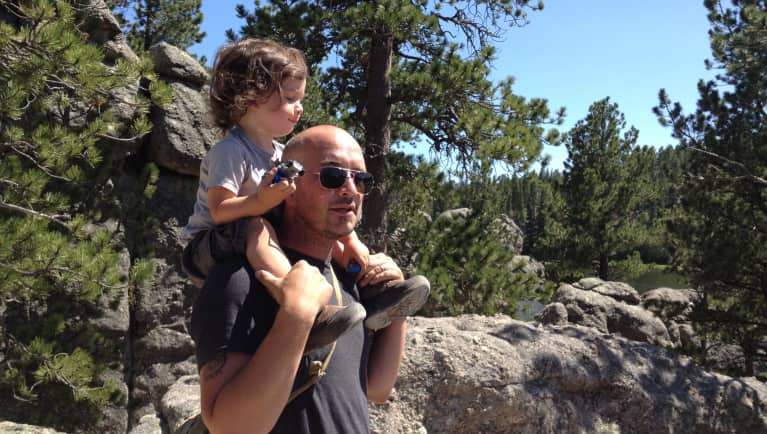 Everything I'd created for myself in Pennsylvania—the house, the job—it all felt so safe. At the time, driving across the country felt like the complete opposite of safe. It felt more like free.
As the Great Plains transformed into the massive triangular gods that are the Rocky Mountains, as my toes felt the splash of the Pacific Ocean, and as I saw the vivid colors of Southern Utah, all of my fears about what might happen on that trip disappeared and I was left only with my original fear: of living in the same town and doing the same things for the rest of my life.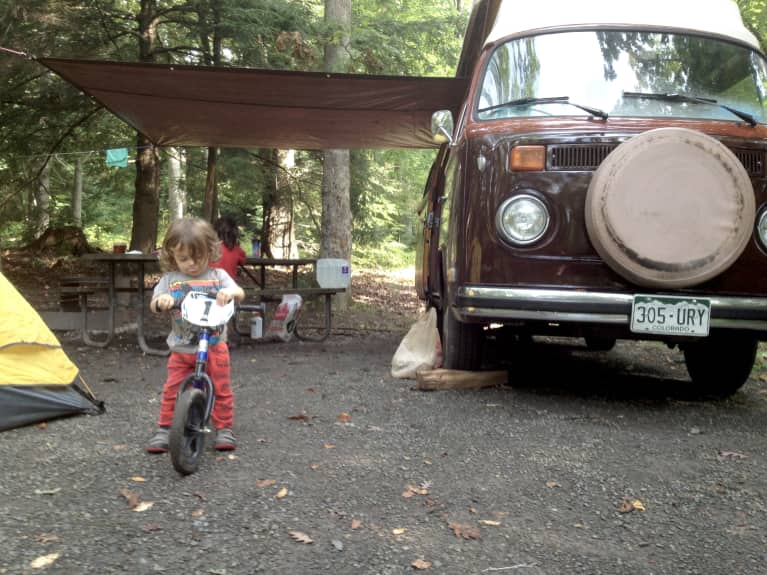 By the time that trip was over, that girl from college called me on the phone out of nowhere.
"I want to come and visit you," Renée said. I dropped everything and made plans to spend a weekend with her, which turned into a long weekend, which turned into a fleeting long-distance relationship.
She told me stories of her adventures backpacking around Europe, of her plans to go to South America and live with a family as their au pair. I was infinitely jealous of the life experiences she'd already had, and though the distance aspect of our relationship proved too much to handle, she inspired me to set out to change my life for the better.
It was a dream come true, and I didn't really think it could get any better...until it did.
I quit my job, sold my car, and moved to Pittsburgh to become a freelance web designer. The change of pace from small-town life to a bigger city was invigorating. I spent the next year and a half walking every alley, biking through every park, getting to know everything I could about the city and its people.
I grew to love this new city and my place within it. I loved being part of its transformation from a smoggy old steel town to a green paradise. I loved the restaurants, the friends, the public transportation, the bicycle lanes. But as my design work became more steady, I realized that I could do it from anywhere.
I became aware of the notion that I might be able to live out of an RV and just travel around, calling anywhere I liked home. I started looking into it more and found a couple who was already doing it, a family who had done it before. It wasn't quite like today with Instagram accounts full of people successfully making #vanlife work for them, but there were a handful of success stories, and they were enough for me.
I desperately wanted to return to the West and explore trails in forests I'd never heard of and walk neighborhoods in cities I'd never set foot in. And I wanted to do it quickly.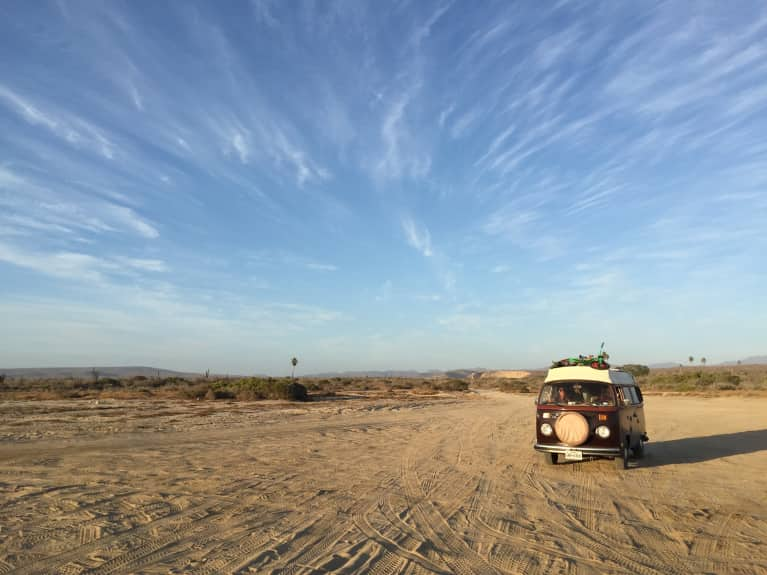 I spoke with my landlord about getting out of my lease early, started selling or giving away as much of our stuff as I could, and set a date. That was the easiest part. Convincing family that I wasn't deliberately trying to keep their grandson from them but simply needed this adventure, that was a bit tougher. I broke the news softly and promised lots of trips back.
Six months after making the decision, I found myself living in an RV with my then 7-year-old son, traveling around the United States, no other home to call my own.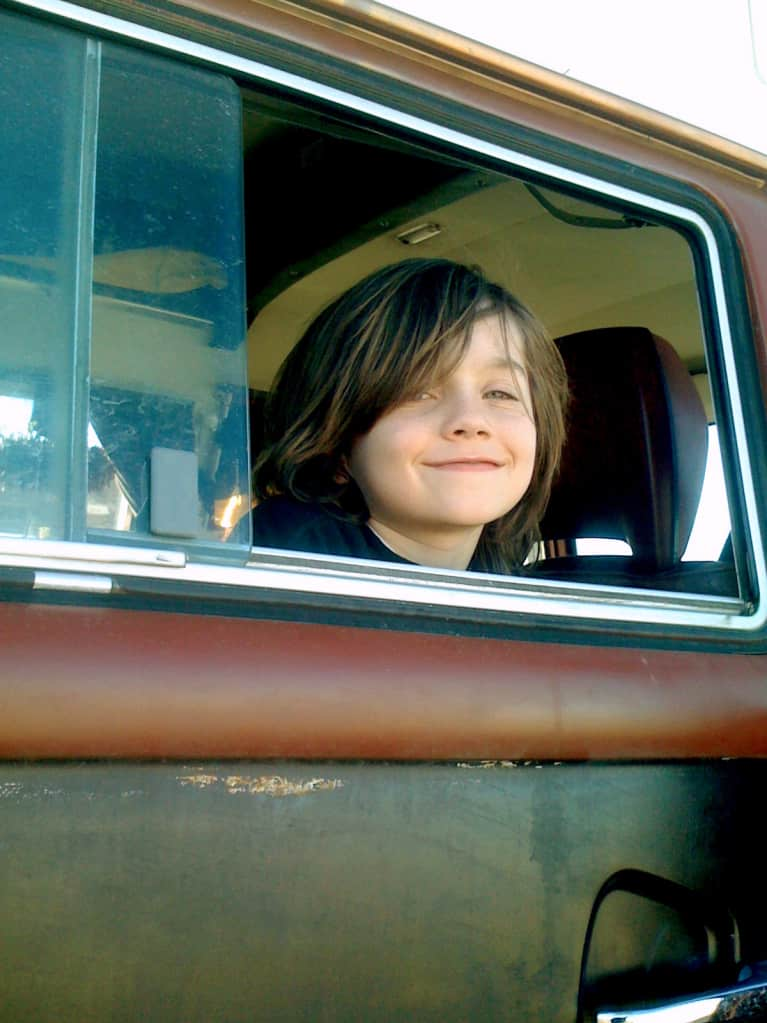 It was a dream come true, and I didn't really think it could get any better...until it did.
"Hello?" It was Renée on the other line calling to check in. I told her what I was doing and asked where she was living, and if she'd like me to come and see her. After all, I could live anywhere.
So once again, I gave up everything for this girl. I more or less drove up to Renée's door and asked her if she'd like to move in with us.
It took her three months to finally hop in, which, looking back, doesn't seem like that long of a time, but I was so in love (and still am!), it felt like an eternity of "What if?"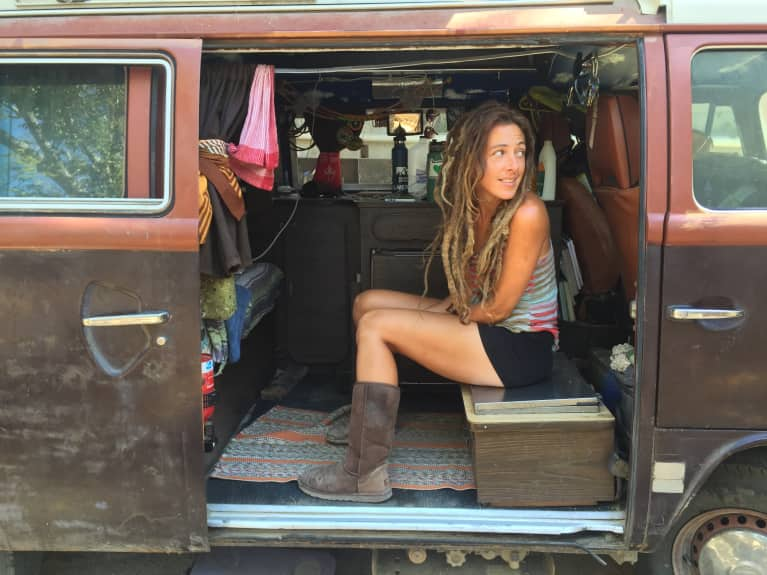 Almost seven years later, we're still traveling around (currently in a 1978 VW Bus), albeit in the meantime we've traveled via an Airstream trailer and lived in various temporary arrangements from a beach house in Oregon to a treehouse in the Smokey Mountains. We're now a family of five—Renée, myself, and three boys—gallivanting around Mexico for the year. I am able to work remotely 20 or 30 hours a week and spend the rest of my time with the girl of my dreams and this little family we've created together.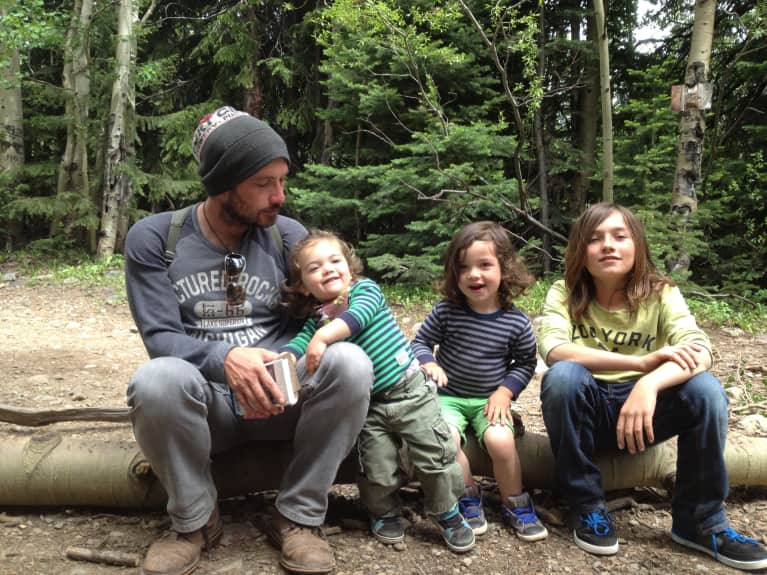 Instead of coming home from a long day of work to hear about the family's day over dinner, I am there personally to witness their first steps and words, to help them learn to ride a bike or swim in the ocean.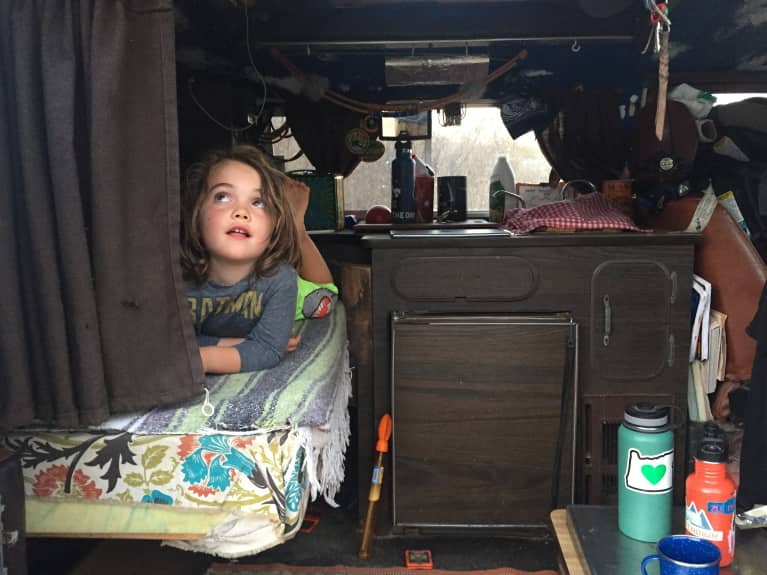 Renée and I get to give our kids a firsthand education on everything from the history of the New World to how the seasons change and the circle of life works. And we get to do it right in our backyard...wherever that may be this week.
Related reads: