These 3 Celebs Stole The Show At The Met Gala For All The Right Reasons
mbg Sustainability Editor
By Emma Loewe
mbg Sustainability Editor
Emma Loewe is the Sustainability Editor at mindbodygreen and the author of "The Spirit Almanac: A Modern Guide To Ancient Self Care."
It's the day after the Met Gala, and your social media feeds are probably flooded with glitter, sequins and metallic.
The ball, held each spring at the Metropolitan Museum of Art to celebrate the opening of the Costume Institute's annual fashion exhibit, is a stage for celebrities to experiment with avant-garde apparel. This year's theme, "Manus x Machina," called on A-listers to marry fashion and technology.
Hosted by Idris Elba, Anna Wintour, Taylor Swift, and Apple's Chief Design Officer, Jonathan Ive, the night inspired everything from glow-in-the-dark ball gowns to robotic suit sleeves.
But three celebs stood out from the pack and stole the show with their stunning eco-friendly ensembles.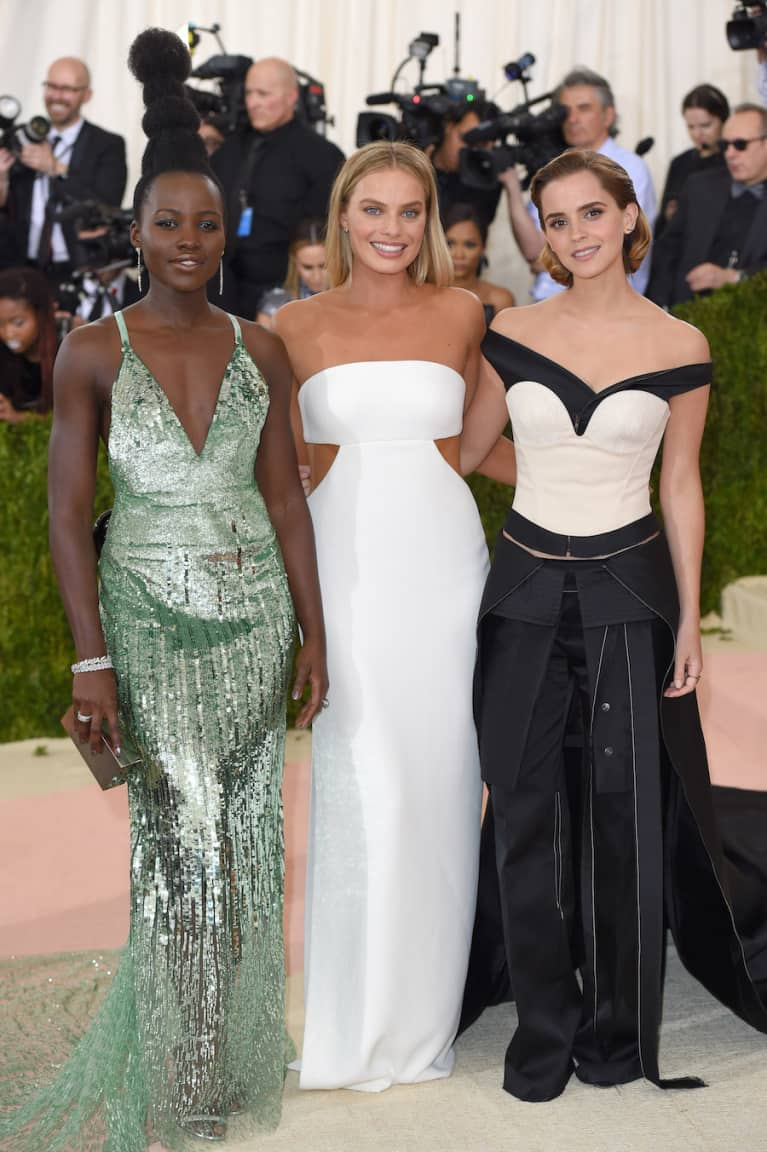 Lupita Nyong'o, Margot Robbie and Emma Watson all sported Calvin Klein creations that were made in collaboration with Livia Firth's Green Carpet Challenge. Each look was ethically made with the environment in mind.
Nyong'o's green sequin gown was constructed in Calvin Klein's New York workshop; Robbie's white cutout dress was lined with organic silk and featured zippers made from recycled materials; and Watson's five-piece ensemble was fashioned of plastic bottles repurposed into yarn.
Watson took to Facebook to highlight the stunning collaboration, writing:
Thank you Calvin Klein & Eco Age for collaborating with me and creating the most amazing gown. I am proud to say it is truly sustainable and represents a connection between myself and all the people in the supply chain who played a role in creating it. The body of the gown is crafted from three different fabrics, all woven from yarns made from recycled plastic bottles (!). Plastic is one of the biggest pollutants on the planet. Being able to repurpose this waste and incorporate it into my gown for the #MetGala proves the power that creativity, technology and fashion can have by working together.
At first glance, you'd never guess that these outfits were made using green practices, and they show that you don't have to be decked out in moss or covered in tin cans in order to make a statement about the importance of sustainability (though honestly, that could look really cool).
These more demur nods to nature are proof that eco-fashion can be—well—fashionable.