5 Steps To Turning Your Goals Into Results (Once & For All)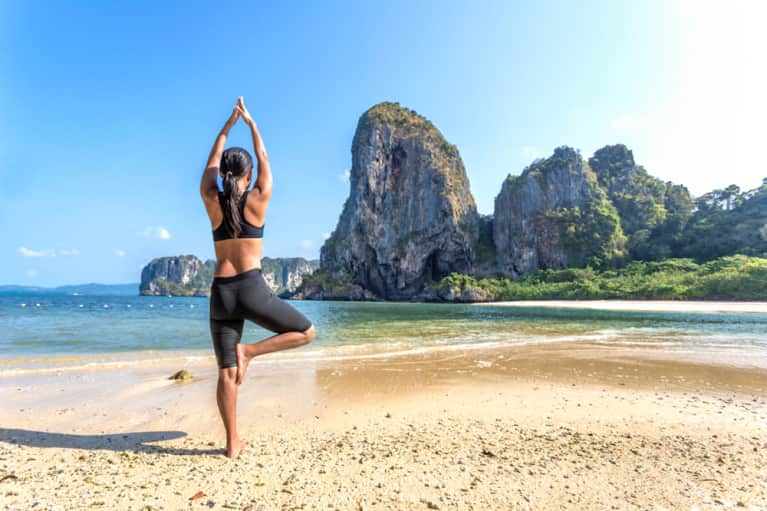 Finding it difficult to change old habits or behaviors?
The decision to take action in our lives is a result of recognizing something we wish to change—whether it be physical, emotional, or mental. But a plan is not an action. Here are five steps to turn it into one:
1. State the habit or pattern you wish to change.
It is crucial that you understand precisely what you wish to address. Changing your diet could be for a multitude of reasons. Just saying that you want to be healthy may not be enough to instigate a change of behavior. Really define what it is. Do you want to lose weight? If so, what amount? Or are you addressing a medical concern? Do you need to take in less sugar or just fewer calories?
2. Determine a realistic goal.
We are all only capable of a certain amount of change at a certain time. Be kind to yourself and be respectful to your body, mind, and heart. Write out realistic goals. If you aim too high, you'll set yourself up to feel like a failure. It's OK to have a major overarching goal, but break it down to what you can do in a given day to make sure your goal is achievable. Maybe joining the new fitness studio across town is an unrealistic expectation right now. But can you commit to stop taking the elevator at work and only use stairs?
So you've set a goal of meditating every day. Great! Now plan out your next week. How long do you meditate now? That's your starting point for how much you can do this week. At what intervals do you want to increase your practice? Make some long-term and short-term goals, and write them down. Create a calendar to remind yourself of your intentions.
Now take a breath and walk away for a day. When you come back, review what you have written in steps 1 through 3 and get even more specific. Rationally evaluate what you wish to accomplish. This is about YOU, so be honest with yourself and treat the process with love. This is an empowering moment.
This can be the most difficult step. Tell someone about your new action. Make sure it's someone you trust and/or an expert in the area of change. An honest friend, trusted physician, or life coach can ensure that you have been able to evaluate this new process fairly. We all need external motivation at times, and companionship is a wonderful tool for allowing us to achieve our goals while being supported.
Taking action is about empowering you to take the lead in your life.
Related reads: