People With More Friends Can Handle Pain Better, Study Says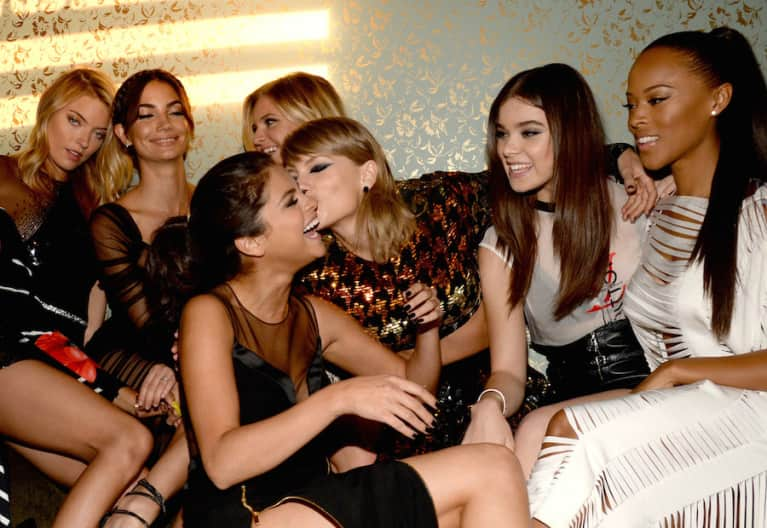 April 28, 2016 — 14:35 PM
Having a little neck or back pain from sitting at your desk all day? Well, here's a brand new, all-natural remedy that'll relieve that tension: your friends.
According to a new study from Oxford University, people with large groups of friends have a higher tolerance for pain. In fact, they say, having lots of friends is actually "better than morphine" for pain.
The study focused on endorphins, the body's natural painkillers, which we typically associate with exercise. They're the reason behind "that feel-good factor that we get from seeing our friends," said Katerina Johnson, a doctoral student in the University's Department of Experimental Psychology, in a press release.
So, their theory was that, since the presence of friends triggers endorphins in us, and endorphins ease pain, then those with more friends would experience less pain.
The researchers looked at 101 adults aged between 18 and 34 who were questioned on a number of aspects of their lives and also received a non-invasive, physical pain test: squatting against a wall with knees at a 90 degree angle with a straight back for as long as possible (aka wall sits).
And they were right. They found that those with larger social networks were able to endure the leg-burning for longer.
Johnson added: "These results are also interesting because recent research suggests that the endorphin system may be disrupted in psychological disorders such as depression.
"This may be part of the reason why depressed people often suffer from a lack of pleasure and become socially withdrawn."
Interestingly, they also found that fitter people and those who reported high stress levels were likely to have smaller social networks.
"However, there may be a more interesting explanation—since both physical and social activities promote endorphin release, perhaps some people use exercise as an alternative means to get their 'endorphin rush' rather than socialising.
"The finding relating to stress may indicate that larger social networks help people to manage stress better, or it may be that stress or its causes mean people have less time for social activity, shrinking their network."
Furthermore, the result was strongest for people who had a larger second circle of friends (people they contacted once per month), which suggests that there may be limits to the comforting effects of our closest social bonds, like with our parents or best friend. Quantity, in this case, might be just as important as quality.
So, about that friend that you keep meaning to reach out to ... well, she's probably helping you deal with your pain, even though she doesn't know it. Call her and thank her.