How To Tap Into Your Intrinsic Happiness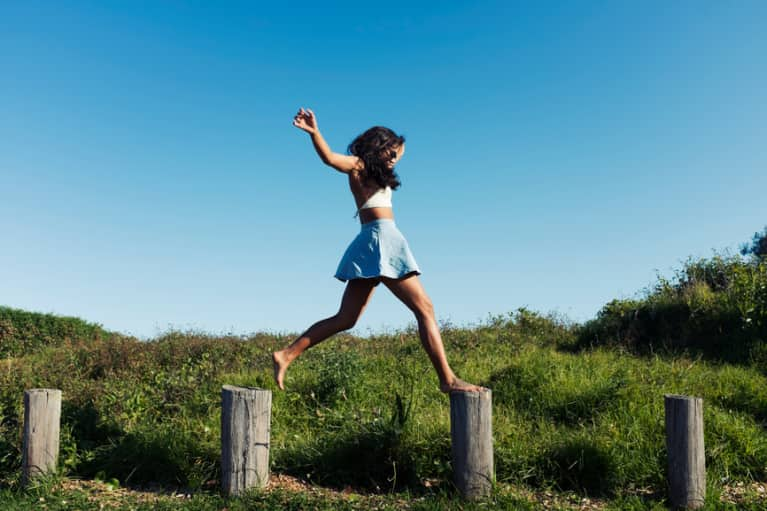 With two kids outgoing, social kids we meet a lot of parents. And a lot of prospective parents seem to be drawn into our orbit as well. The other day I was talking with a woman who was obviously, uncomfortably pregnant. But she was excited, you could tell, her brain stuffed full of baby books and eyes glimmering with anticipation.
"I can't wait to see how the whole Nature vs. Nurture thing plays out," she said.
(pause)
My wife spoke first. "No, no. There is no versus. Children have a nature and you can nurture it." The woman raised her eyebrow. This wasn't the answer she'd expected. "It's only when you make it a versus thing that you have real problems," I added, probably needlessly, because I always have to say something.
Those of us with kids know. There's a person there, a unique personality, at 4 or 5 months. I'd say that person is there even earlier but we lack the tools to detect it, and babies can't do much more than burble, eat, and poop to express themselves.
As Dr. Seuss says, "No one is youer than you." And this essential you, the you who you have always been, lies below the level at which we typically define ourselves. Below what you do for money, who you love, whether you're a boy a girl, gay/straight/bi, the you that lies below your thoughts and feelings about life.
And certainly below the level of our problems. In fact, it's fair to say that many of the most-vexing problems we struggle with arise because we become disconnected with our essential selves. We don't, truly, know our nature. And if we don't know that, how can we nurture it? Perhaps our parents never really understood us (perhaps because they didn't really understand themselves) and pushed is into molds that don't fit. It's not their fault. They were doing the best they could.
The good news is that as meditators, we have a wonderful tool with which to reconnect to our core selves, to ground ourselves in whom we really, truly are and always have been. The Veda teaches that this essential you is happy, whole and complete. It wants nothing. It needs nothing added to it. It is the source of all the happiness and love you've ever felt. Happiness is your nature. Meditation is how we nurture it.