Ugly Produce Might Be Healthier Than The Pretty Stuff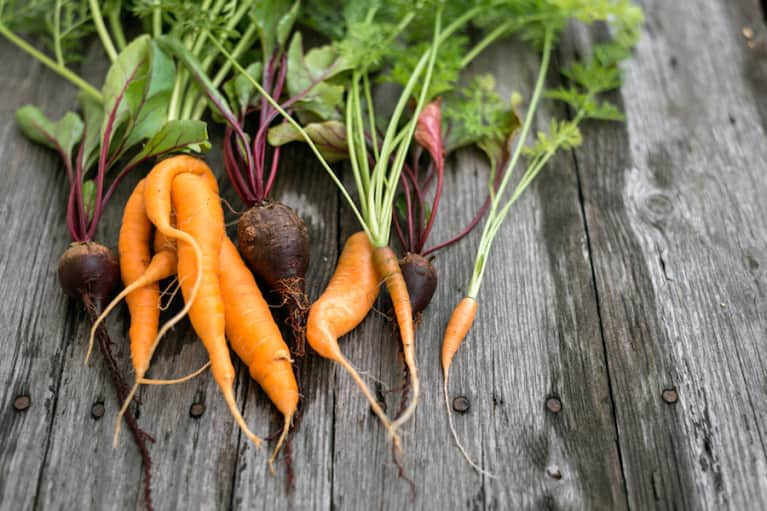 April 28, 2016 — 13:03 PM
One study showed that an apple covered in scab has more healthy, antioxidant phenolic compounds, called phenylpropanoids, than a scab-free apple peel. Another study showed that apple leaves infected with scab have 10 to 20 percent more phenolic compounds. Similar research has found high levels of resveratrol in grape leaves infected with fungi or simply exposed to the stress of ultraviolet light. A study of Japanese knotweed, a plant with a long tradition of use in Chinese and Japanese herbal medicine, found that infection with common fungi boosted its resveratrol content as well.
As NPR points out, the scientific world is pretty much in agreement that organic produce contains more antioxidants (20 to 40 percent more!). Since it can't rely on pesticides like conventional produce can, it ends up producing compounds on its own—like flavonoids, phenolic acids, and carotenoids—as defense mechanisms from pests.
In other words: imperfections might actually be battle scars. They could indicate the fight those fruits and vegetables put up to survive and get onto our cutting boards.
Forty percent of all food produced in the U.S. is thrown away. Fortunately, there is a growing movement to sell misshapen and discolored produce, instead of dumping it into landfills. And maybe, now that we know it could actually be better for us, we'll consider tossing it in our carts rather than tossing it aside.