The Easiest Way To Buy Better Clothes, Every Time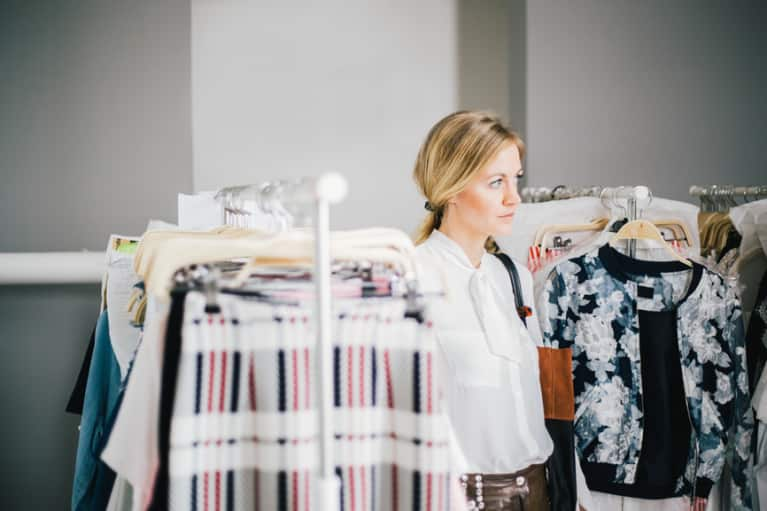 Our editors have independently chosen the products listed on this page. If you purchase something mentioned in this article, we may
earn a small commission
.
When you come to realize that every product has its own story, shopping becomes much more meaningful than just empty purchases of some flattering shirt or trendy scarf.
By understanding the histories of our daily consumer products, we can connect to a world greater than ourselves through our shopping experiences. By collectively asking questions, challenging the current system, and supporting responsible companies, we can shop our way together to a better, healthier world.
To avoid being deceived by misleading marketing statements, look past vague, unsubstantiated labels such as "sustainable" or "ethical." Instead, seek out your more objective indicators of the whos, whats, whens, wheres, whys, and hows behind the product.
To help validate claims made by brands, you can look for third-party labels or certifications. Here are some of the most common ones in the fashion industry, as well as what they signify:
The Fair Trade label guarantees that farmers and workers involved in the production process were compensated justly for their work. While it is more of a validation of ethical practices, the nonprofit also promotes sustainable agriculture.
Global Organic Textile Standard (GOTS)
Certified textiles contain at least 70 percent organic fibers, and all chemicals used must meet strict criteria. Proper wastewater treatments are also mandatory.
The GCC brandmark by Eco Age is a validation for individual products or fashion collections that meet rigorous social, ethical, and environmental standards.
This is a more general certification given to companies that meet rigorous standards of social and environmental performance, accountability, and transparency.
Ecolabel by the European Union
This certification denotes products with reduced environmental effects throughout their life cycle.
This label assures that a brand operates responsibly with respect to people and the planet.
This certification ensures that the tested yarns and textiles do not contain illegal substances, regulated harmful substances, or known harmful but unregulated chemicals.
This is a symbol by People for the Ethical Treatment of Animals (PETA) used by companies that make vegan and animal-friendly clothing and accessories.
The USDA certification is made for organic agricultural practices (like Ecocert, Soil Association, etc.). Therefore, a USDA organic certification for a cotton shirt ensures that the cotton was grown organically but does not guarantee that the shirt is free of toxic finishes.
World Fair Trade Organization (WFTO)
The WFTO is a fair trade certification that ensures responsible practices across the supply chain and supports small producers and their communities.
Related reads:
Adopted from an excerpt from my new book, Thrive. Check it out for more information on how to live an environmentally conscious lifestyle.