6 Subtle Ways You Could Be Sabotaging Your Workouts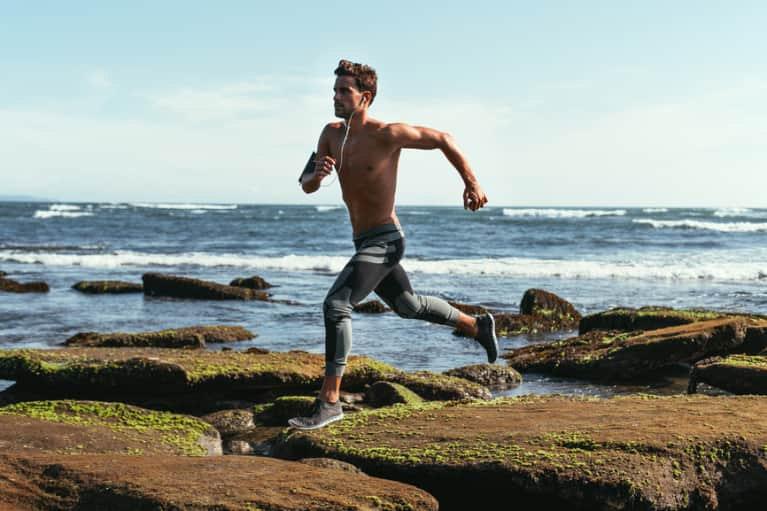 All too often, achieving a fitness goal feels next to impossible. You work out hard, but you can hardly see any results. Why? The truth is that working out isn't enough to outrun bad habits. No matter how much hard work you put in, bad habits can make achieving your fitness goals tougher and also affect your health in the long term. Here are six traps that can ruin your workout:
Many people don't understand the importance of posture. This might be due to bad guidance, not asking for advice, or being new in the gym. Whatever it is, exercising in the wrong way can up your chances of injuring yourself and minimize the effect of your workout. It's important to learn proper form from day one, because if you develop a bad habit, it's difficult to get rid of it at a later stage. Ask for help to ensure you're moving right.
2. You're exercising on an empty stomach.
This was believed to be true years ago, but in recent times, experts began recommending you fuel your body before you start exercising. Jay Cardiello, a fitness expert and ISSA and NSCA-certified strength and conditioning specialist, says doing cardio on an empty stomach in the morning can be both good and bad for your body. According to him, "It's effective, but it's not sustainable."
In fact, intake of a certain amount of glucose before starting your workout is good. If your blood sugar level is too low, your body can start extracting glycogen from the muscle tissues once it runs out of the available glycogen and blood sugar stores, thus harming the muscle tissue. Moreover, low blood sugar levels can make you feel dizzy and weak during the training sessions, so you can't go as hard. Instead of fasting beforehand, eat something healthy like a banana, some berries, or some low-fat yogurt, etc., about 45 minutes before training.
3. You're doing too much cardio.
It is true that cardio can help you burn a lot of calories, but overdoing it can have adverse effects. Too much cardio can result in minimized strength, muscle atrophy, and even fat-loss plateaus. If you are on a strict diet plan and combine it with an overdose of cardio, you can lose muscle tissue. The American College of Sports Medicine suggests adults get at least 150 minutes of moderate-intensity exercise every week. Instead of focusing too much on cardio, aim for plenty of strength training, and consider fine-tuning your diet plan every now and then.
4. You're fasting or eating the wrong foods.
Too many people think that skipping meals can help them lose weight, but that's far from true. You need to eat after working out—and you need to eat right. Your body is prepared to convert glucose into glycogen soon after a workout session so that the muscles can repair themselves and grow stronger. According to John Ivy, Ph.D., the chairman of kinesiology at the University of Texas, "If you don't eat after exercise, your body breaks down muscles into amino acids to convert into glucose." If you don't follow a proper diet, it would be tough to achieve your goals.
So what should you eat after a session? Avoid eating refined or processed foods; instead, eat foods in their whole and natural state. Good bets include oats or low-fat Greek yogurt with berries. Make sure your meals have a good mix of carbohydrates, proteins, and good fats.
5. You don't get enough sleep.
Adequate sleep is necessary to allow your muscles to recover. If you don't get adequate sleep, you can't exercise to the full intensity; you will feel as if the workout is at full intensity, but it's only an illusion. You should make sure you get at least eight hours of sleep per night to ensure a fit and healthy body.
6. You aren't eating enough protein.
Protein intake is essential if you are working out, as protein helps your body recover from training sessions and helps build more muscle as well. It is very important to include protein in every meal, even in your breakfast. Studies indicate that the body burns up to 30 percent of the calories consumed from protein during the digestion process. In general, you'll need 1 gram of protein per kilogram of your body weight every day.