Women Who Are Cheated On By Men "Win" In The Long Run, Study Says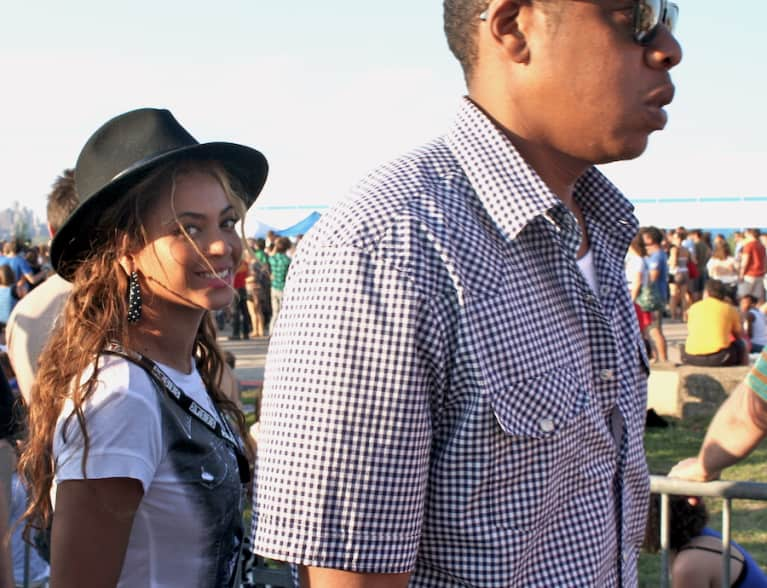 April 27, 2016 — 13:45 PM
After the surprise release of Beyoncé's latest album, Lemonade, which heavily alludes to Jay Z's infidelity, it's no surprise that the Beyhive is being very protective of its Queen. But to the fans are taking it a little too far—by attacking those who are suspected of being the "other woman" (aka "Becky with the good hair"), like Rachel Roy and Rita Ora: first, stop with the slut-shaming. You're enforcing a sexist double standard that it's always the woman's fault.
Second, if it wasn't already clear by the empowering end to the album or just the fact that she is Beyoncé, she is going to be just fine—whether or not she stays with Jay Z. Science says so.
According to new research from Binghamton University and University College London, women who lose their lying ingrate of a partner to another woman actually win in the long run.
The researchers conducted an anonymous online survey of 5,705 participants in 96 countries, which ended up being the largest-ever study on relationship dissolution. Short-term repercussions of breakups have been explored before, but the long-term effects hadn't been—until now.
They found that the consequences of heterosexual mate competition between women can be very positive for the woman who's being cheated on. It teaches them how to better weed out cheaters in the future and grow as people—even beyond dating. In other words, women who had had unfaithful partners tended to be more psychologically conditioned to making better choices.
"Our thesis is that the woman who 'loses' her mate to another woman will go through a period of post-relationship grief and betrayal, but come out of the experience with higher mating intelligence that allows her to better detect cues in future mates that may indicate low mate value," said lead author Craig Morris in a press release. "Hence, in the long-term, she 'wins."
Morris said the findings could also help women cope better with the emotional trauma that follows a breakup.
"They can learn that they are not alone—that virtually everyone goes through this, that it's okay to seek help if needed and that they will get through it."
So, basically, the researchers believe that the long-term psychological benefits of an unfaithful partner may have evolved in women to help them cope with competition from other females in the past. We need to be able to get out and move on—quick.
In the wise words of Beyoncé, the ultimate Survivor, "You thought that I'd be weak without you, but I'm stronger."