I Rafted The Entire Grand Canyon. Here's Why I Recommend Outdoor Adventure To Everyone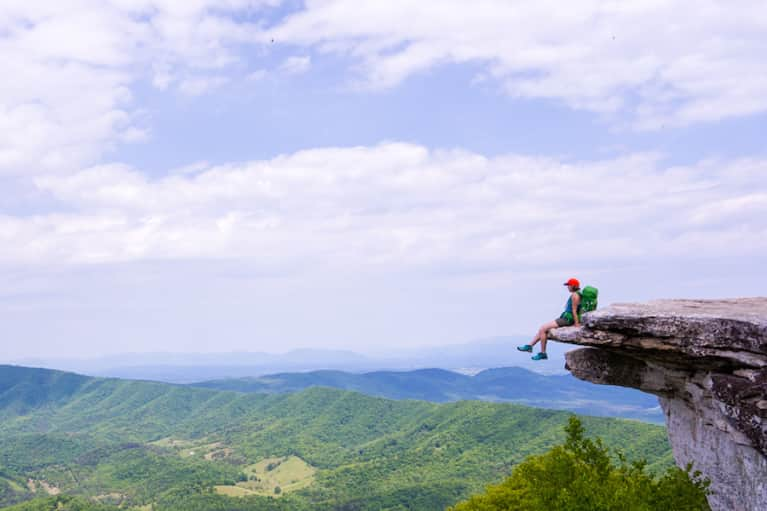 Growing up, I'd always loved playing outside, but as I got older and the customary stresses piled up, I started to see nature as a sanctuary where I could go to escape from everyday life.
I was strictly a weekend warrior until the day I asked myself, "Why don't I go on a six-month hike?" Strict societal norms was the only answer that came to mind. So with that, I made arrangements, arrived at a trail solo, and never looked back.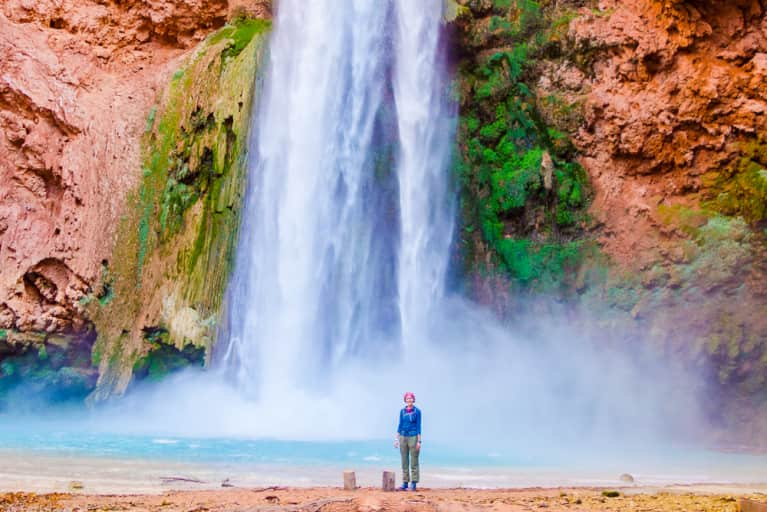 I have spent the past several years on adventures. There were the seven months it took me to hike from Georgia to Maine on the Appalachian Trail, the six months to hike from Mexico to Canada on the Pacific Crest Trail, and one month to raft the entire Grand Canyon.
I wouldn't trade my experiences for the world, but even some of my oldest friends don't understand how I justify repeatedly setting my "real life" on hold to get out there again and again.
You may think that you couldn't possibly afford the time necessary for such a big adventure. Work schedules, bills, dependents: they can all hold you back. But I bet if you made it a priority, you could manage a week, a weekend, even a day to set out exploring. Once you experience the benefits of time outdoors firsthand, I guarantee you'll be inspired to make arrangements to get out for longer.
Here are five reasons we should all put adventure at the top of our to-do lists:
1. It's fun and good for your health.
Spending time in nature is a proven way to relax and combat stress, not to mention, it's just plain good for your health. Studies show that hospital rooms with windows overlooking trees promote a quicker recovery than those that look out onto brick walls. Now imagine what a whole forest could do for you!
I remember taking a trip with two longtime hiker friends in the Sierra Nevada on the Summer Solstice, also known as "Hike Naked Day." The three of us women stripped down, paraded giggling down the mountain, and ended with a leap into a frigid alpine lake. Both the good time and the bone-chilling water led to a sense of rejuvenation greater than anything I'd felt in a while. It's memories like these that remind me that going on adventures allows you to return home feeling worlds better than when you left.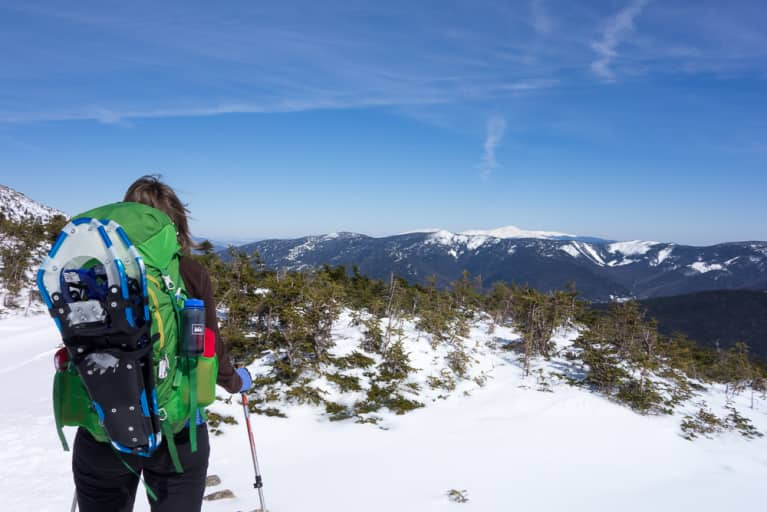 Once you fall into a more stagnant daily routine, it's easy to let exercise fall by the wayside. Work, family, and other obligations take up so much time that if you even have any extra, you just want to sit down. When you're out on an adventure, moving all day is the norm. You'll be surprised at how much your body is capable of achieving.
I've never been a couch potato, but I don't exercise all the time, either. Hiking so many miles has made me realize how strong my body can be, and I'm incredibly proud of that strength.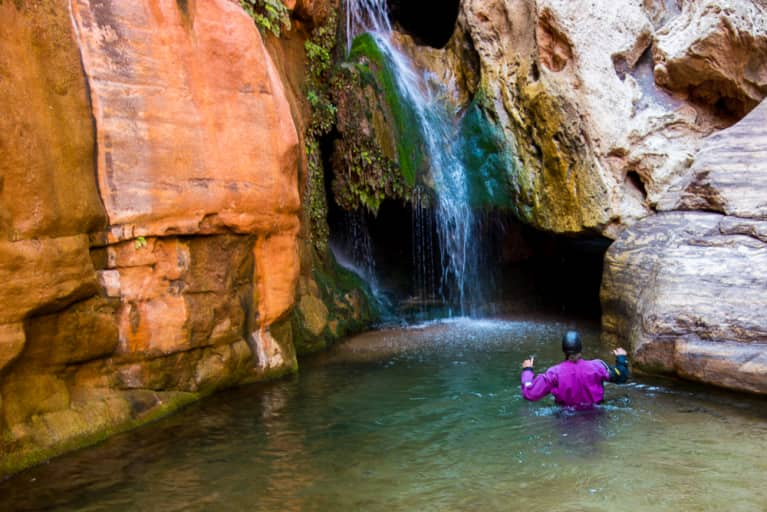 Want to get your heart pumping? Try running a large rapid, climbing a steep mountain covered in ice, or getting caught in a hail and lightning storm at high elevation. There's nothing like a little risk to get the endorphins flowing.
Personal growth spurs from change, and if you're not trying something new, you're not growing. Overcoming fear is a fantastic mental boost—who knew you were such a badass?
One winter, I joined a group climb up Mount Washington in New Hampshire, which held the world record for the highest wind gust ever recorded for most of the 20th century. As soon as we made it above the trees, my group was pushing against winds over 70 mph and wind chill temperatures below -50°F. Despite moving so slowly that we had to turn around just before the summit in order to get off the mountain before dark, I had a huge grin on my face the whole time, and it comes back every time I think about that exhilarating trip.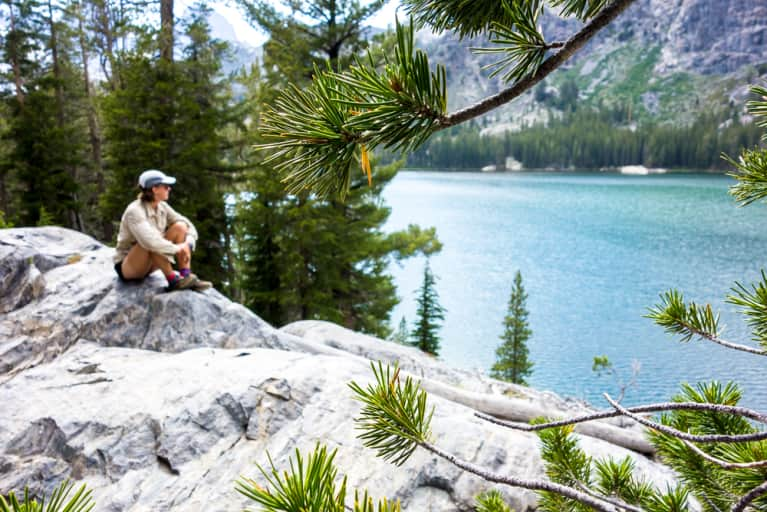 4. It builds confidence and character.
Everyone gets stuck in a rut sometimes. It's easy to fall into a routine doing the same kinds of things with the same kinds of people all the time. But once you expand your horizons and open yourself up to new experiences, you often return with some unexpected new knowledge about yourself and the world around you.
I am a very independent person—sometimes to a fault. But guess what happened when I broke my ankle hiking solo down Mount Elbert—the highest mountain in Colorado? A group of kind strangers gave me piggyback rides down the mountain to safety. Right then, I learned that I can accept help and that people are generally amazing.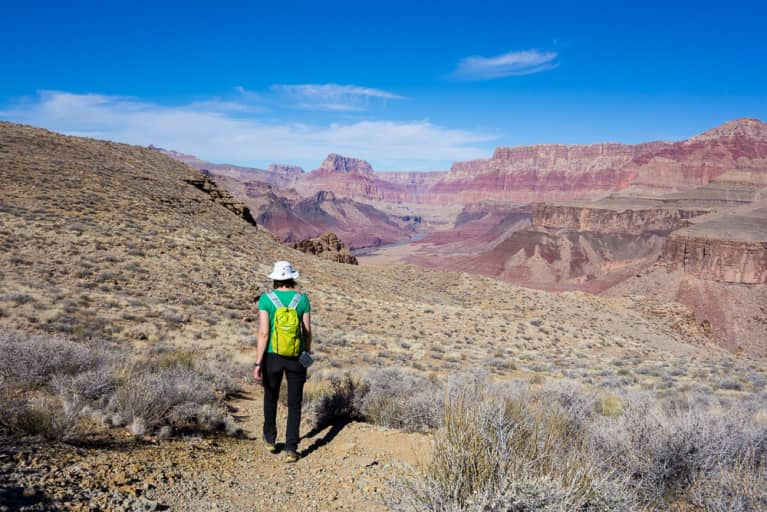 5. It's a peaceful way to reconnect with the natural world.
In today's hectic world, it can be hard to disconnect and spend uninterrupted time with your thoughts. Being out in nature, surrounded by nothing but wind rustling through some trees or birds chirping at a stream nearby, sure helps.