What A Food Photographer & Stylist Eats In A Day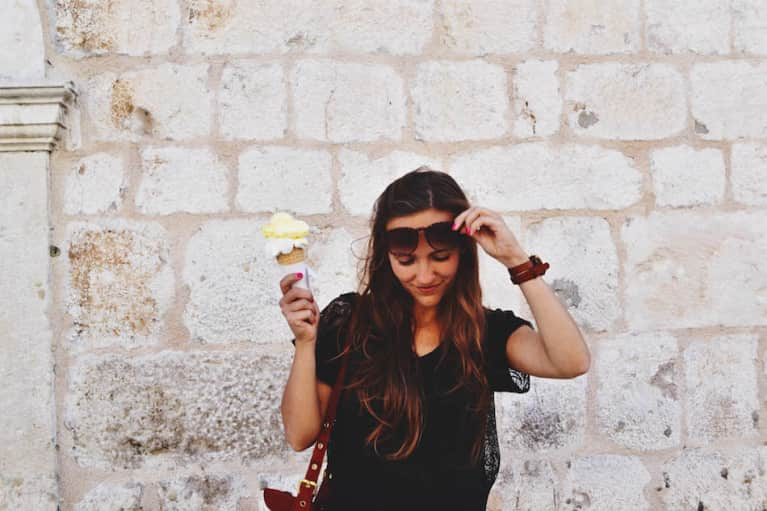 South Africa–based food stylist, photographer, and blogger Anett Velsberg shares a typical day on her plate.
I figured out a while ago that my life revolves around when and what to eat next rather than just eating for fuel when possible. As a food photographer, this is even more important since I'm always on the lookout for new photos for my blog or for exciting Instagram snaps.
I rarely have the patience to spend hours in the kitchen working on intricate recipes, so I like to keep my food simple but still eye-catching and, of course, tasty.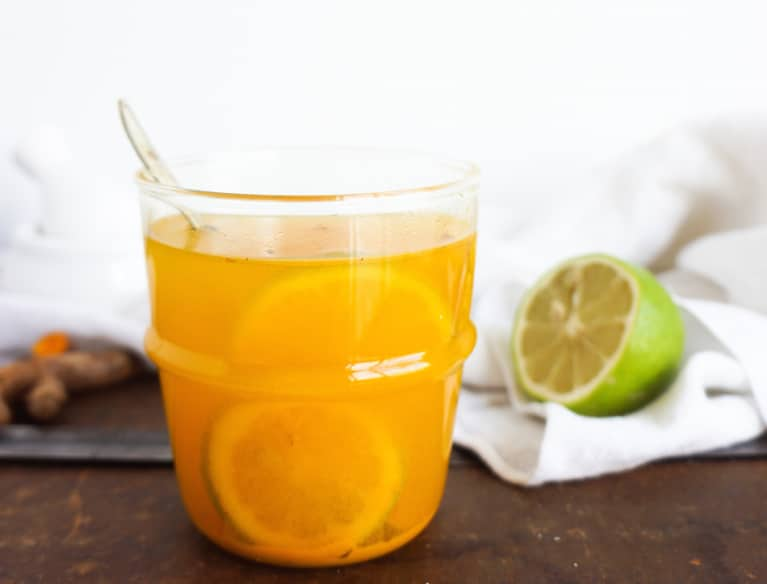 My mornings begin with an easy 15-minute yoga routine (more like just a stretch) followed by a half-hour of getting into gear and scrolling through social media while sipping on a hot turmeric, ginger, and lemon tea. I make mine with lots of lemon, a dash of honey, and a tiny bit of cinnamon—it's the perfect pick-me-up.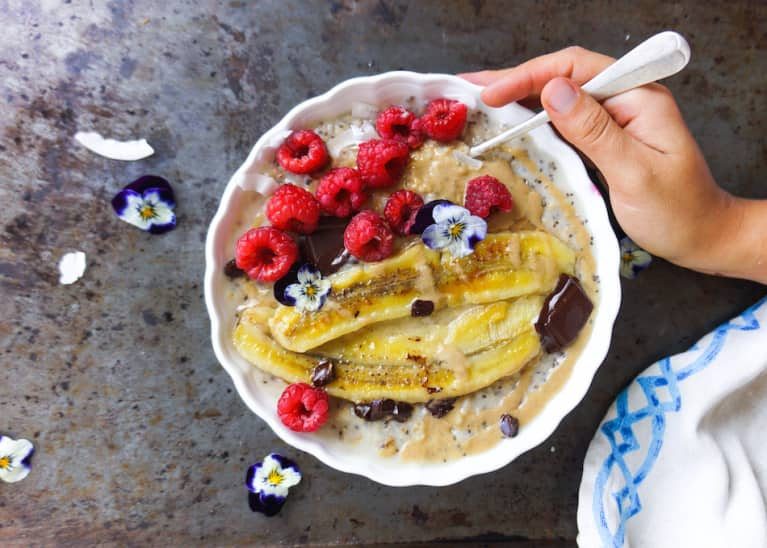 The mornings have been getting a bit chillier on this side of the world (hello from Cape Town!), so lately I've been craving warm breakfast porridge.
The usual choice is between my childhood favorite, semolina with warm mashed berries, or a quick vanilla chia oatmeal porridge with lots of delicious things on top. Today I opted for the latter, topping it with caramelized bananas, raspberries, and dark chocolate, beautifully styled for Instagram. So good!
After breakfast I get down to business—replying to emails, compiling invoices etc. I like to get all the boring paperwork done early so that it's out of the way.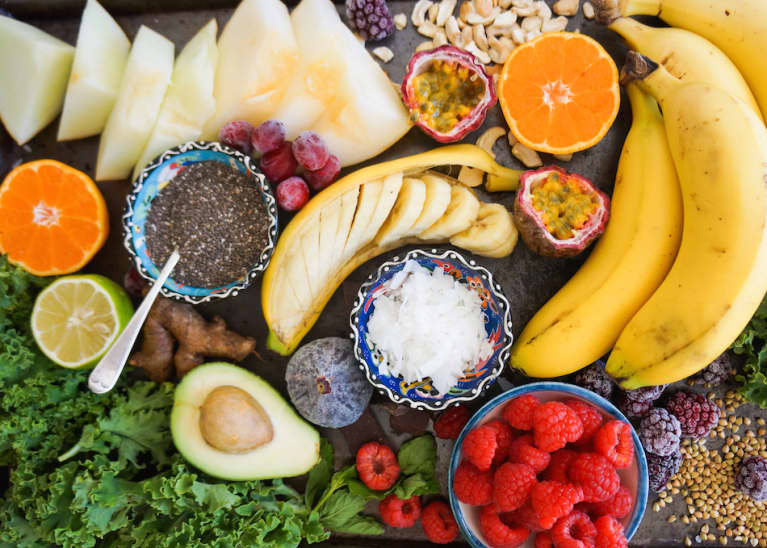 Once a week I prep ingredients for smoothies for the upcoming week, and today was the day! After that, I treat myself to a creamy raspberry and passionfruit smoothie.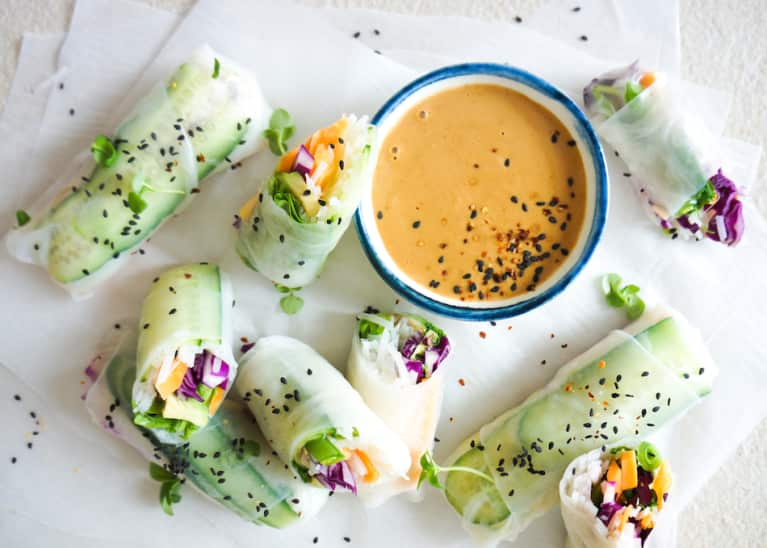 If I'm working from home I usually try to use last night's leftovers to compile some kind of lunch.
Dinner the day before was soba noodles with roasted vegetables and a peanut sauce, with lots of sauce left over. The best way to scoop all of that up? Fresh rainbow rice paper rolls! You can find my recipe for them here.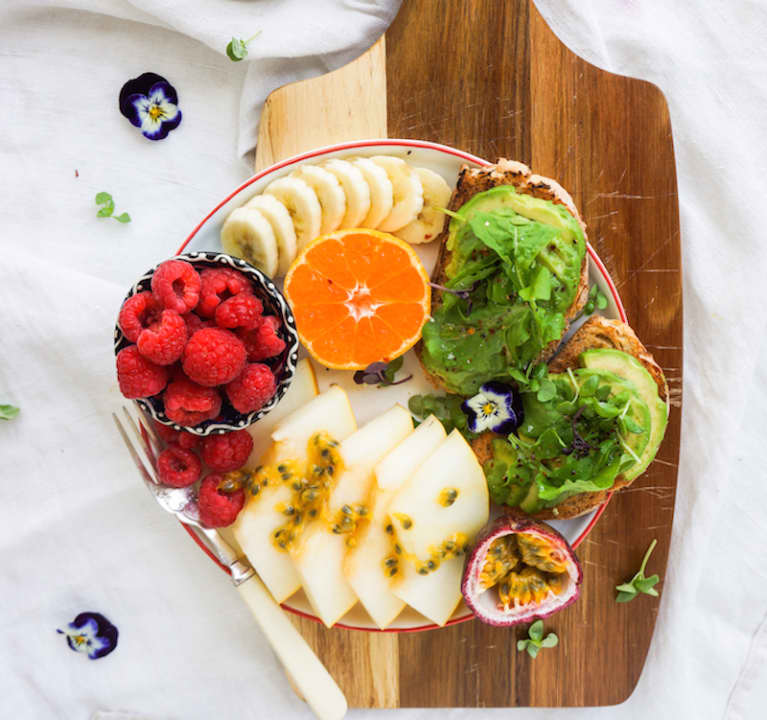 I love putting together pretty plates full of fruits and berries, but these never keep me full for too long, so I usually have a couple of avocado toasties on the side. I use sourdough from a bakery nearby and top them with avo, rocket, lemon juice, chili flakes, and micro basil.
Before it gets dark, my partner and I go out on the promenade for a long sunset walk with our three-month-old rescue puppy, Nori. Cape Town is so beautiful around this time!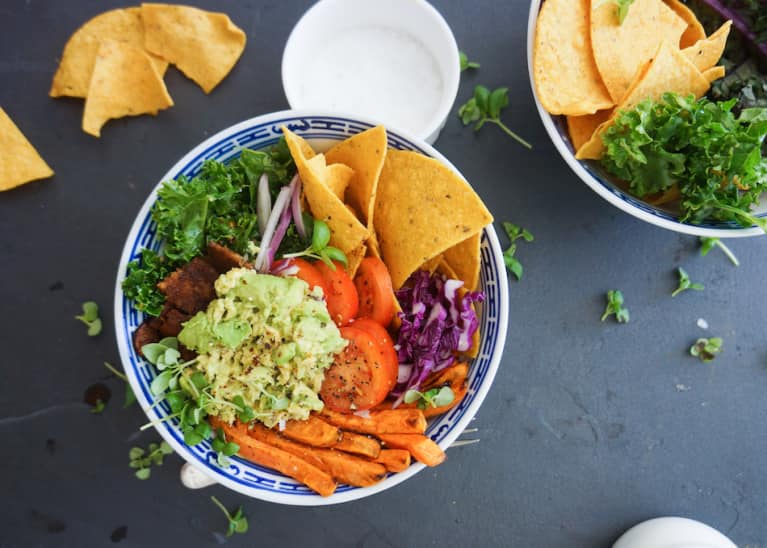 My favorite way to eat dinner of late is to put together a colorful veggie rainbow bowl. Today it consisted of kale rubbed with lemon juice and extra-virgin olive oil, baked sweet potato fries, grilled tempeh bacon, red cabbage, tomatoes, red onion, guacamole, and organic corn chips to scoop up the leftover bits.
After dinner, it's time to wind down with a cup of rooibos tea and a couple of slabs of dark chocolate before bed. A good movie always helps the food go down before you sleep, too.