A Healthier Frozen Margarita To Celebrate Cinco De Mayo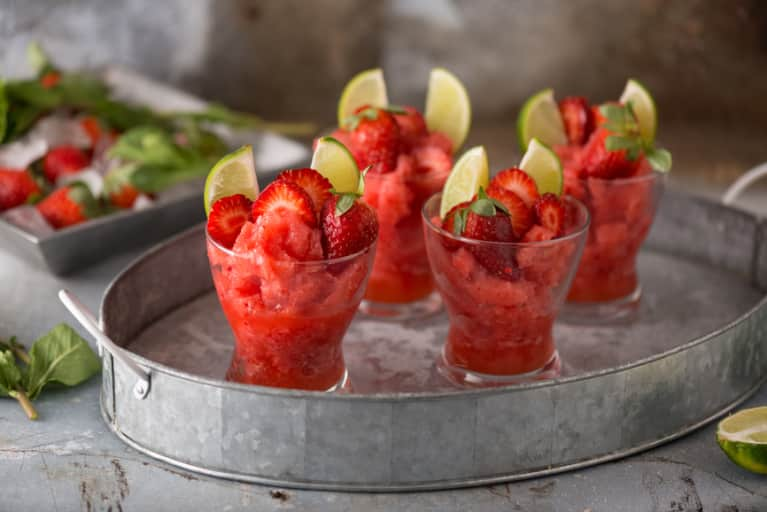 This is the perfect healthier cocktail to indulge in this Cinco de Mayo. The recipe includes water to offset the dehydrating properties of alcohol, so you'll stay hydrated while drinking.
Strawberries and peaches sweeten the beverage naturally and provide a healthy dose of antioxidants. Happy Cinco de Mayo, friends!
Antioxidant-Loaded Frozen Margarita
3 ounces silver tequila
1 cup water
1½ cups frozen strawberries
½ cup peaches (fresh or frozen)
2 slices lime for garnish
Preparation
1. Combine all ingredients in blender (except lime), and blend until smooth.
2. Garnish with lime slices, and enjoy.