Chrissy Teigen Has The Perfect Response To Trolls Shaming Her Parenting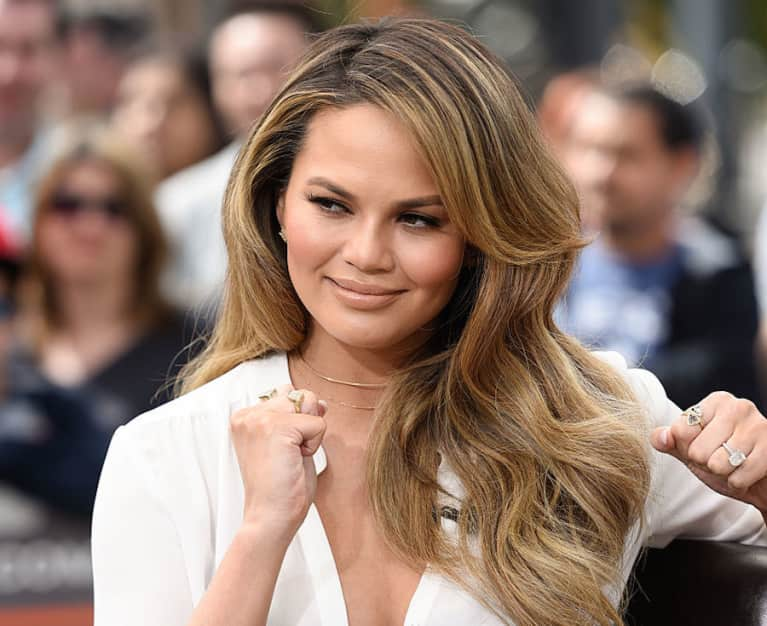 April 25, 2016 — 12:45 PM
On Saturday night, new mom Chrissy Teigen decided to go out to dinner with her husband John Legend—just nine days after giving birth. The audacity! She's not allowed to have a life yet! How dare she!
At least that's what people—nay, trolls—on social media are telling her.
Teigen tweeted screenshots of her Instagram followers saying things like, "She's hitting the streets already???? Damn these so-called celebrities want to show off so bad after giving birth. Spend bonding time with your baby and not let the nanny or babysitter raise them!" Another writes: "That spotlight pull be strong. One week. Who wants to leave a one week old baby to go to a bar?"
But, in classic Chrissy fashion, she dished out a hefty serving of humor to her haters. In response to "How's baby Luna," Teigen replied, "I dunno, I can't find her."
She also made a point to call out the petty passive aggressiveness of the comments.
But behind Teigen's sarcasm is an important issue new mothers are forced to deal with every day: unsolicited judgment from strangers.
Oh and, since you asked, her husband is recovering quite splendidly from the birthing process.
We hope her dinner—and all the future ones to come—are as satisfying as her comebacks.