15 Things You Need To Know Today (April 22)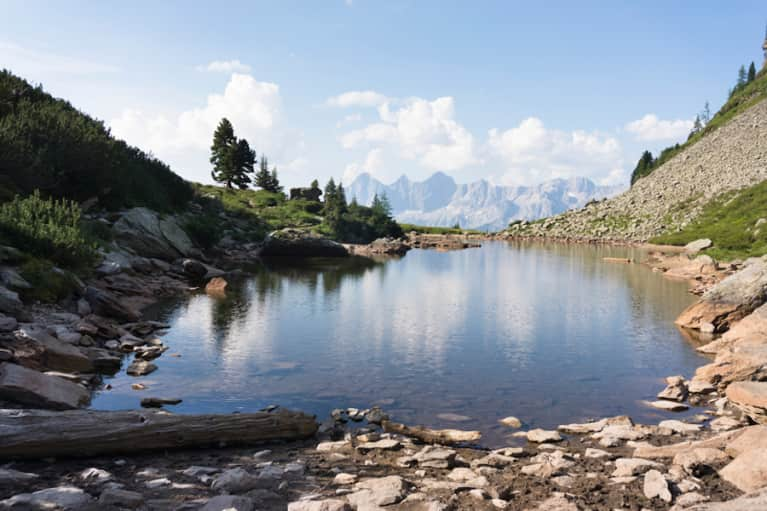 1. This year's Earth Day is all about giving back.
The Earth Day Network will ring in this year's holiday with an initiative to plant 7.8 billion trees over the next few years—one for every person on earth. Companies around the world—from our friends at Aveda raising millions for clean water projects to our partners at WWF campaigning for phone apps that benefit the earth's creatures—are contributing to this environmental philanthropy. (Earth Day Network)
2. Prince has died at age 57.
R&B star Prince Rogers Nelson, aka Prince, was found dead at his Minnesota home. Aside from being a music and style icon, he was also a symbol of sexual expression and a leader of the gender-fluidity movement. "Cool means being able to hang with yourself. All you have to ask yourself is 'Is there anybody I'm afraid of? Is there anybody who if I walked into a room and saw, I'd get nervous?' If not, then you're cool," he said. (TMZ)
3. Three words we love just got added to the dictionary.
4. Canada is pushing to legalize the sale of marijuana.
Canada's health minister has said that its government will introduce legislation next year that would make the sale of marijuana legal, pledging to keep marijuana "out of the hands of children and profits out of the hands of criminals." (BBC)
5. These are the most polluted cities in the U.S.
6. Seniors who walk dogs tend to have better health.
A new study suggests that older adults who frequently walk their dogs are healthier overall than other seniors. The research also found that forming strong bonds with pets was associated with more exercise. (Medical News Today)
7. The state of the Great Barrier Reef continues to decline.
A massive coral bleaching event has now affected 93 percent of the reef's coral. "I showed the results of aerial surveys of #bleaching on the #GreatBarrierReef to my students, and then we wept," one marine biology professor said. (The Washington Post)
8. The "breast cancer gene" might also lower fertility.
Researchers report that the BRCA1 gene mutation, which raises the risk of breast cancer by 80 percent, is also linked to fertility issues. While the study notes that a cause-and-effect relationship isn't proven yet, they encourage women with the mutation not to wait too long to start a family. (HealthDay)
9. The Pacific bluefin tuna population has shrunk by 97 percent.
Maybe it's time to re-think that sushi. Due to overfishing, this popular fish may not be available for much longer and the chances of regrowing the population is grim. More sustainable options need to catch on—fast. (Eater)
10. Why do girls have more anxiety than boys?
Several studies have shown that females are more likely to suffer from anxiety. Psychologist Leonard Sax suggests that it could be because girls tend to become more dissatisfied with their bodies. He contributes this to differences in how girls and boys use social media. In addition, boys are more likely to "spend time playing video games than Photoshopping his selfie for Instagram." (NY Times)
11. People with HIV might age faster.
A new study finds that the DNA of those with HIV looks like that of someone five years older. The researchers decided to examine the DNA after doctors started reporting an increased incidence of age-associated diseases in those with HIV. (ABC)
12. Bad news for lovers of bacon and booze.
A new review by the American Institute for Cancer Research reports that alcohol, processed meats, and excess weight may raise an individual's risk of stomach cancer. The advice is simple: "One in seven stomach cancer cases could be prevented if people did not drink more than three alcoholic drinks a day, did not eat processed meat, and maintained a healthy weight." (Health Day)
14. A global snapshot of indigenous peoples' health has been released.
A world-first University of Melbourne–led study into the health and well-being of more than 154 million Indigenous and tribal people globally has revealed the extent of work that needs to be done if the UN is to meet its 2030 goals of ending poverty and inequality. (Science Daily)
15. Girls' schools impact the likelihood of developing eating disorders.
A study of Swedish schools found that eating disorders are more common in schools with a higher ratio of girls. Having university-educated parents increased the chances of eating disorders, too. (Health Day)