3 Morning Rituals That Make It Easy To Stick To Your Fitness Routine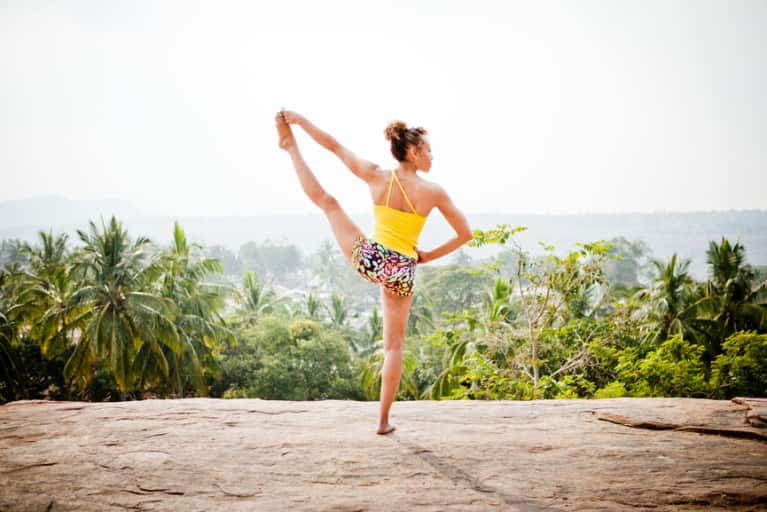 When it comes to our fitness routines, we often find ourselves making excuses for why we could just go tomorrow, or how we don't have enough time. Sometimes we wake up to emails or texts that throw us off or wake up with not enough time and begin our day in a rush. And more often than not, that can derail even our best intentions of working out. But using three simple steps each morning can help you stick to your fitness routine.
1. Wake up at the same time every day.
Waking up at the same time each day helps your body establish a natural clock so that when your alarm goes off, your body will be more ready to wake up. If you've pulled out your workout clothes the night before, you'll awake with energy and see them ready and waiting.
2. Spend 10 minutes meditating.
Try not to look at your phone immediately upon waking. Turn off your alarm and start meditating instead. The practice is mind-calming and a centering way to start the day. Right after you wake up, take a few minutes and just focus on breathing. A study showed that meditation was effective at reducing negative mood, fatigue, and confusion. Starting the day with a centered mind helps you keep your goals in sight and stay on track.
Get the blood flowing through your body with just a few minutes of light stretching. By getting your blood pumping and stretching your limbs, you start waking up your body. Research has shown that consistent stretching leads to long-term performance gains, which is a great bonus. Plus, the movement can get you excited for your coming workout.
These three simple steps can help start your day on the right foot, and get you in the right mindset to conquer anything that might stand in your way of getting in a workout.