How I Meditate: Robin Arzon, Fitness Coach And Ultramarathon Runner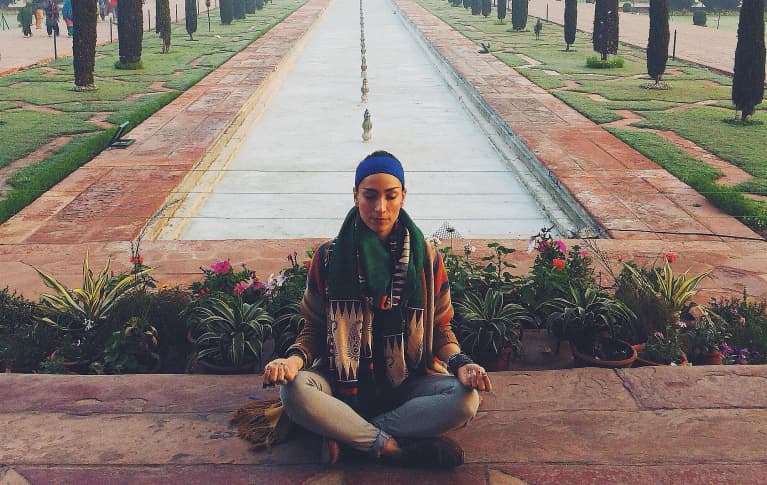 Many of our readers want to meditate but don't have the time or aren't sure how to start. So we've reached out to mindful experts for their best practices and tips. Robin Arzon is a former corporate lawyer who's now a fitness coach, spinning instructor, and ultramarathon runner. Here's a peek into her meditation practice.
I meditate at home mostly, but I've done it on planes, trains, and automobiles.
Twice daily for 20 minutes as part of a Vedic practice.
What type of meditation do you practice?
Vedic meditation. My mantra was given to me by teacher Ben Turshen. Once I learned the Vedic practice from Ben, I was hooked. I've also loved the sound bath meditations hosted by the Path. The space is always gorgeous and it's truly transformative.
Meditation smoothes my edges and allows me to be much kinder. As an athlete and cycling instructor, I tend to be at 100 all day, every day. Without meditation, I think I would be channeling energy in unproductive ways. Sweat and meditation are equal parts of my catharsis.
Advice for first-time meditators?
Keep showing up. You will fall off. You will get frustrated. It's called a practice for a reason.