Great News! Harriet Tubman Will Replace Andrew Jackson On The $20 Bill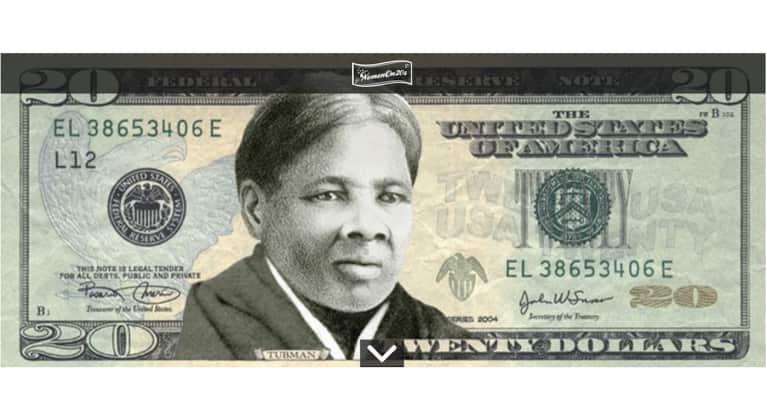 April 20, 2016 — 16:58 PM
If you take a United States-issued bill out of your wallet right now, there's a 100% chance you'll see a white male face. But finally, that's about to change. Politico reports that the Treasury Department will announce this afternoon that Harriet Tubman, an African-American woman who ushered thousands of slaves to freedom, will be taking over the $20 bill.
For over a year now, there's been an active push to get a woman on the U.S. currency. The sole purpose of an organization Women On 20s (or W20), is, quite obviously, to get a woman to replace Andrew Jackson on the $20 bill.
Then in June, U.S. Treasury Secretary Jack Lew announced a redesign of the $10 bill instead, which would feature a woman alongside Alexander Hamilton. So, not only would Andrew Jackson, the slave-owning president who forcibly removed Native Americans from their land, get to stick around, but a woman would have to share the spotlight with a man.
But thanks to the recent popularity of a certain Broadway musical, Alexander Hamilton will keep the entirety of his real estate on the $10 bill, and they plan to feature "leaders of the movement to give women the right to vote" on the reverse side. The $5 bill will also be updated to feature civil-rights leaders.
Which means that a woman (and a woman of color, at that!) will finally be put in her proper place—front and center on the $20 bill.
The redesigns will be announced in 2020 in time for the centennial of woman's suffrage and the 19th Amendment to the Constitution. So, unfortunately, none of the new bills will enter circulation until the next decade.
But, regardless, a runaway slave-turned-abolitionist is forcibly removing a slave-owner from his home. We love it.