The 4 Essentials For Great Skin At Any Age: A Doctor Explains
Plastic Surgeon
By Anthony Youn, M.D., FACS
Plastic Surgeon
Anthony Youn, M.D., FACS is a nationally-recognized, board-certified plastic surgeon. He received his medical degree from the Michigan State University College of Medicine.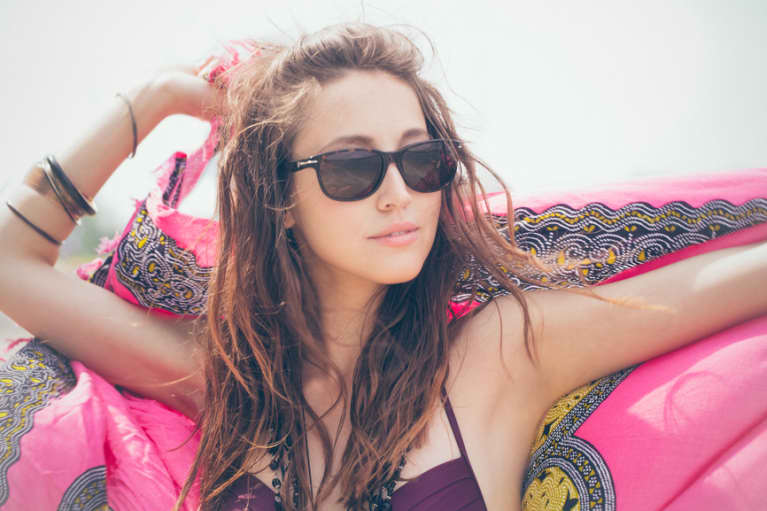 Our editors have independently chosen the products listed on this page. If you purchase something mentioned in this article, we may
earn a small commission
.
Skin care can be confusing! At some point, we've all been duped into buying the latest cream that has promised this or potion that has promised that, yielding disappointing results. As a doctor, an expert in the anti-aging field, and an award-winning author on the topic, I give the straight scoop on what works and what's a waste of time and money.
Here are four simple steps that everyone should follow to obtain youthful skin:
1. Apply sunscreen every morning.
2. Apply an antioxidant serum every morning.
Antioxidants neutralize free radicals, which are unstable molecules that can damage the collagen and elastin in our skin. Free radicals are created by normal body processes but can also attack our skin via pollution, UV radiation, and even eating processed foods. Applying an antioxidant serum every morning is a key step in fighting off free radicals.
The most popular antioxidant is vitamin C. You can find vitamin C serums in many drugstores and at department store cosmetics counters. Keep in mind, though, that vitamin C is very unstable, and exposure to light can oxidize it and render it practically useless. So make sure that your vitamin C serum is in a dark tube or bottle, and if it's brown, throw it away. That means that it has oxidized.
3. Exfoliate your skin two to three times per week.
When we're young our skin turns over every six to eight weeks. This rapid turnover of skin cells causes our skin to look vibrant, smooth, and wrinkle-free. As we get older, this process slows down. The old, dead skin cells clump and accumulate on the surface, causing our skin to look drier, feel rougher, and have more wrinkles.
Exfoliating our skin removes this upper layer of dead skin cells, causing our skin to look more vibrant, often immediately. In addition, exfoliating sends a chemical signal to the deeper layer of skin cells to turn over more quickly, getting our skin closer to that six- to eight-week turnover process that we desire. You don't need to exfoliate every day; two to three times per week will do. If you have sensitive skin, just once a week is sufficient.
There are many ways to exfoliate the skin, but the easiest way is to buy a gritty exfoliating scrub at the drugstore or make one at home using baking soda. Here is a recipe for one:
DIY Baking Soda Exfoliating Body Scrub
1 tablespoon baking soda
½ teaspoon honey
¼ cup gently warmed reduced fat milk
Directions
Stir all of the ingredients together in a bowl. Rinse your face with warm water, put the exfoliating scrub on a washcloth, and gently clean your skin with it. Rinse off with warm water.
4. Apply an anti-aging cream at night.
This is the key step to reversing the aging of our skin. Like the rest of our body, our skin rejuvenates itself at night. This is the time when anti-aging creams can have an uninterrupted six to eight hours to do their thing. Far and away, prescription-strength tretinoin (aka Retin-A) is scientifically proven to be the best type of anti-aging cream. Tretinoin exfoliates the skin, thickens the collagen of our skin, act as an anti-inflammatory, and even reverses early pre-skin cancers! Unfortunately, it can cause dryness and a pretty impressive dermatitis after it's initially applied, so some people just can't tolerate it. For those people, I recommend retinol instead.
Retinol is a weaker, over-the-counter version of tretinoin and is much easier to tolerate. Although it's less potent, it still retains many of tretinoin's anti-aging benefits. Retinol is found in many drug store and department store anti-aging creams and is usually not too expensive.
Skin care can be confusing, but it doesn't have to be. If you follow these four simple steps, you can't go wrong. Within a couple weeks your skin will look more healthy, vibrant, and youthful.
Related reads: