Why Mindfulness Is The Key To A Successful Job Search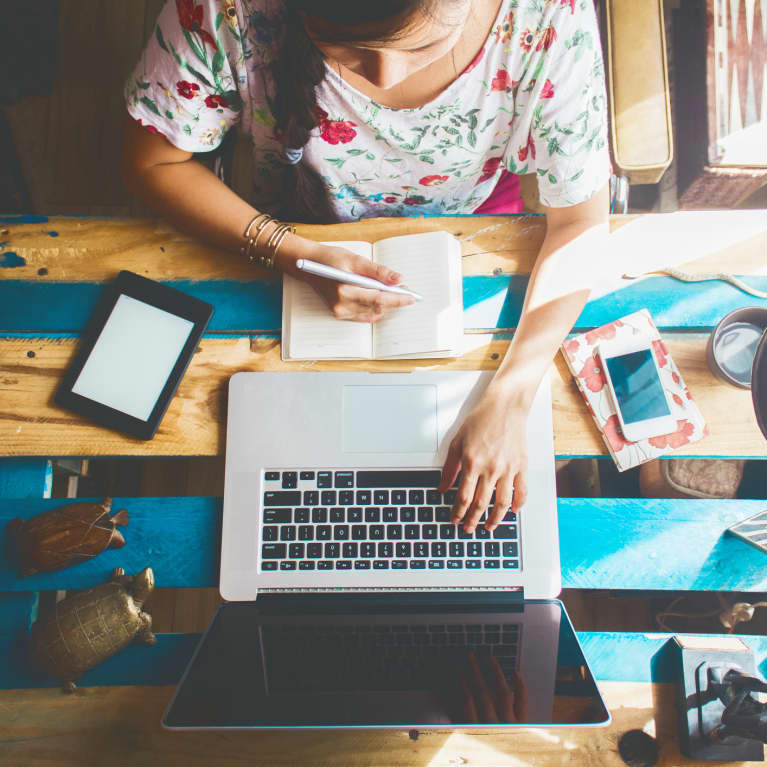 Deciding to embark on a career search can frazzle even the most "Zen" of minds. There are countless working parts and a multitude of aspects to consider when it comes to starting and staying the course of a targeted job search. Resumés, LinkedIn, online applications, face-to-face networking—and those are just the basics. When the "how to" of reaching your career goals begins to pull you in myriad directions, how do you keep the search mindful?
To be mindful simply means to be present. To remain conscious in your actions. To give purpose to your intent.
1. Recognize that change is good.
No matter the circumstances that have driven your desire for a career change, you should be proud of yourself for recognizing the need for it. The internal call for something new, something better, or something more aligned with your inner being is evidence of true mindfulness.
Look internally to identify the challenges with your current situation—is it the work itself? The company/team you're with? A poor corporate culture? The overall sector? The hours or lack of work-life balance? It may very well be a combination of these and more, but jot down some notes about what is and is not working for you at this time so you can then work toward a constructive change.
2. Identify your needs and values and commit to focusing on them.
Figuring out what you want and need out of your career will not only help you home in on the right target market for your skill set, it will give you an innate sense of power and fulfillment for staying true to what feels right. Do you truly need and value a six-figure job? That's absolutely fine.
On the other hand, would you value a flexible work schedule over a big bonus if it meant more time with your family and/or hobbies? Some of the happiest people are the ones who ditched their "great on paper" careers for ones that enriched their soul. Very often, happy equals mindful.
3. Find your superpowers.
Have you ever sat down and focused on just how powerful you really are? As career advisers, we know that the magic in your career search lies in the superpowers you possess. In fact, we've created a way to help you focus on the specific accomplishments you've achieved in your career to help propel you into your next one.
Going through the process to identify not just what you're good at but the areas in your career where you've naturally excelled will help you better align your search with your innate strengths and interests. Knowledge truly is power!
4. Surround yourself with the right team.
Assembling a solid support system and knowing that it is OK (perhaps even preferable!) to ask for help is another mindful practice that can affect your career search in astounding ways. Whether it's a trusted friend, spouse, or professional career coach, anyone who can help deliver insight into the process will not only give you the energy boost you need when you start to feel discouraged but will also help to keep you centered, grounded, and focused on your search.
Reach for the sky but with a realistic intent. We all have dreams, but remember to stay present in your search and leap mindfully. Remember that both Ben AND Jerry started with (literally) $5 and a dream. There is no elevator to success—you have to take the stairs. Acceptance of this fact means you are practicing mindfulness by eliminating the unfair expectations we can sometimes set for ourselves.
For the most mindful act of all, believe in yourself. Believe you can achieve. Trust the process, stay present, and treat yourself kindly.
Related reads: