How To Reduce The Amount Of Trash You Make In A Week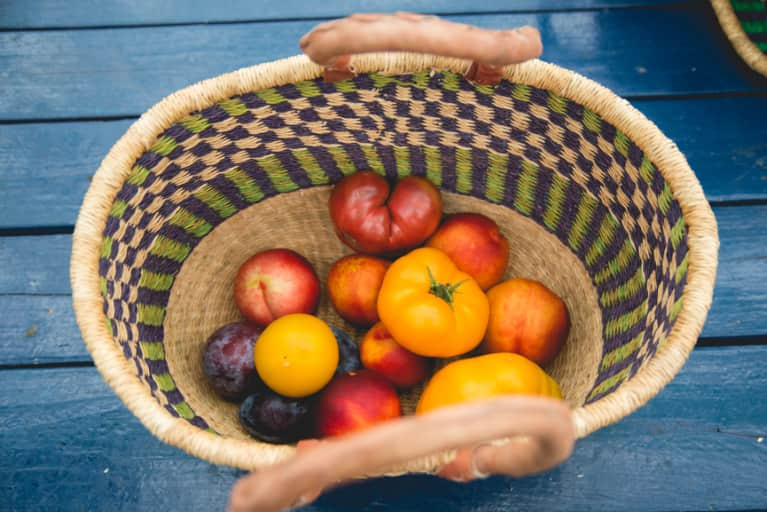 The average American produces more than four pounds of trash a day. Multiply that by 300 million Americans and 365 days in a year and you get a whole lot of garbage making its way into our landfills.
Reducing your waste can be easy with a little thought and preparation. This 7-day guide lists a few totally doable best practices that can help you cut down on the amount of trash in your life:
Day 1: Refuse plastic bags
Today, start getting into the habit of bringing reusable cloth bags with you to stores. Stick a few in your car or in the entryway to your home so they're always on hand when you need them. Think about how much cabinet space you'll free up when you no longer need to keep leftover plastic bags lying around!
Day 2: Switch to a reusable water bottle
Bottled water is a huge contributor to society's waste problem—over 35 billion plastic water bottles are discarded per year! Help out the planet (and your bank account) by drinking tap water out of a reusable bottle. Tap water quality is actually more strictly monitored than bottled water in most cases, and you can jazz it up by infusing it with fresh lemon or berries.
Did you know that two-thirds of our household waste can be composted and naturally biodegrade on its own? Composting is an easy, super-satisfying way to reduce your weekly household garbage—especially if you have a garden. Today, consider starting a small compost pile in your kitchen or backyard, or look into a community composting program to divert your biodegradable waste from the landfill.
Day 4: Use a reusable coffee cup
Considering we Americans drink a LOT of coffee—587 million cups per day to be exact—we send an enormous number of disposable coffee cups to the dump. Using a reusable coffee cup is another easy swap that can reduce your overall waste, and a lot of coffee shops will even give you a discount for bringing your own. If you want to save even more money, start brewing your coffee at home with reusable coffee filters or a French press.
Day 5: Avoid food packaging
These days, it seems like nearly everything we buy at the grocery store comes in some sort of packaging. Avoid using unnecessary plastic and paper by buying in bulk, not using the plastic produce bags, shopping at local farmer's markets, or growing your own produce from this point forward.
Opting to buy things like clothes, books, and decorations secondhand will save you money, reduce waste, and eliminate the packaging that comes with purchasing new items. Today, make a point to scope out some secondhand shops near you, and be sure to donate or sell your used items and clothing in the future rather than tossing them.
Day 7: Avoid single-use disposables
Straws, plastic cutlery, take-out containers, napkins, I could go on.... We are consistently tempted with single-use items that are meant to be discarded after just a few minutes. To finish out your waste-free week, create an assortment of reusable alternatives.
Get a stainless steel straw to replace the plastic ones, silverware to replace the plastic cutlery, mason jars or stainless steel containers to replace the Styrofoam containers for takeout leftovers, and cloth napkins instead of the paper ones.