Is An IMAX Spin Class The Next Big Thing In Boutique Fitness?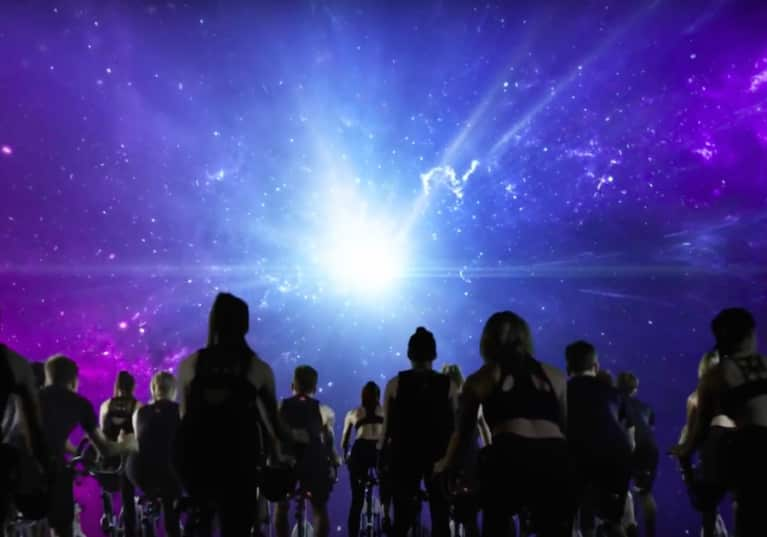 April 18, 2016 — 16:10 PM
It's long been established that spinning (and SoulCycle in particular) has a cult following. You can't get on an NYC subway without seeing a "Tap It Back" tank top. Critics say it's crazy to spend money on an hour-long journey to nowhere.
But IMAX thinks it may have solved this issue.
It just introduced IMAXShift, a new indoor cycling class that takes place in front of one its "larger-than-life" screens. People will ride through the solar system, over the coasts of Hawaii, or through trippy, music-reactive visuals (you know, like in da club).
The class opens on April 28 at a studio in DUMBO, Brooklyn—where we're located!—and will accommodate 50 cyclists plus an experienced instructor (who is probably going to have a tough time competing with the screen for the class' attention). It costs $31—crazily not much more than an IMAX movie ticket.
With the beautiful scenery and the illusion of progress, will the spin class guarantee you a more vigorous workout? Unlikely. But if you're like me and only enjoy exercise when you're distracted from the exercise, this could really be a game-changer.
However, if you're prone to motion sickness, hate roller coasters, or are simply just hungover, probably don't take the class. Think about it: nausea, an IMAX screen, and the difficulty of unclipping. Not pretty.