How I Meditate: Julia Samton, Neurologist & Meditation Teacher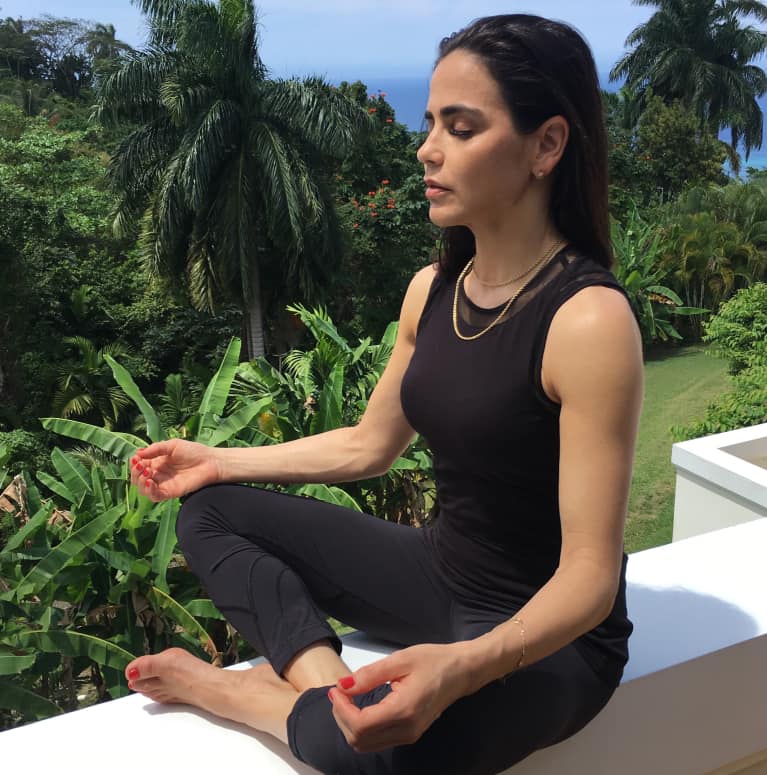 Many of our readers want to meditate but don't have the time or aren't sure how to start. So, we've reached out to mindfulness experts for their best practices and tips. Julia Samton, MD, completed a dual Board Certification in Psychiatry and Neurology at the New York Presbyterian Weill Cornell Medical Center. Her unique background combines a deep scientific knowledge of neuroscience with more than a decade of clinical experience and years of mindful meditation practice. She's the co-founder of re:mind meditation, which creates custom mindfulness meditation programs for corporate communities. Here's a peek into her meditation practice.
Where do you meditate?
I try to meditate on my couch in the morning before everyone is awake. However, if the planets are not aligned for that I find a quiet, convenient spot. I just close my eyes so no one can see me!
When?
Mornings are best. Both my mind and the environment are quietest in the early hours. It also sets the tone for my day.
What type of meditation do you practice?
Mindful meditation, which basically means focusing on the present. I find it easiest to rest in the regularity and calmness of the breath. It constantly renews itself, keeping me grounded in the moment.
Props used?
A comfy cushion.
What is your advice for people who can't sit still?
Stand up! The whole point of meditation is to focus on the present. If you cannot sit still, stand up and take a few steps. Pay attention to how your feet feel against the earth, how your muscles move, how you maneuver the weight of your body. You would be surprised how much is involved in the process of the human gait.
And what if they still can't get started?
Start slow. Do not be critical or judgmental. Begin with five minutes. Do not be afraid to use one of the many excellent apps out there. I am a fan of Mindfulness, but I have heard Headspace is very good. If you are really interested, look around for a course or nearby retreat. It can be a wonderful way to be inspired and build community!