4 Natural Products Beauty Expert Jessica Morse Can't Live Without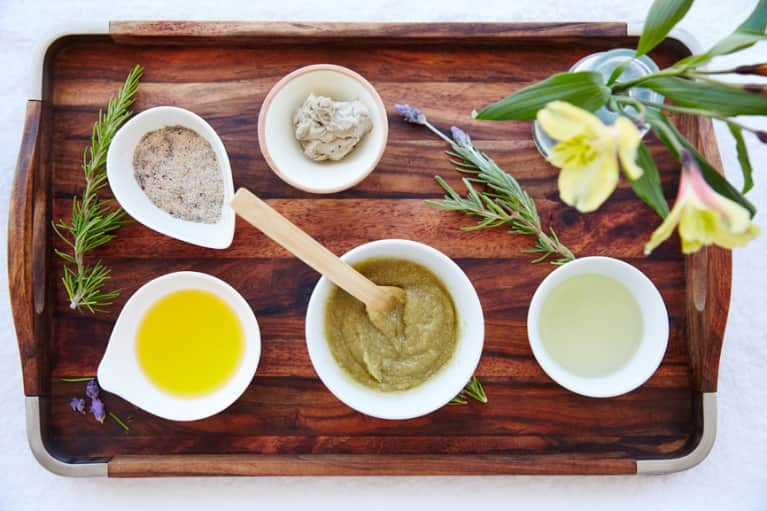 One of the things I love most about being part of the green beauty community is getting to know the thoughtful, generous people behind so many of the brands that I use. Not only do these brand founders create beautiful, efficacious products, but they're also concerned with sustainability, fair-trade, and giving back. That's why I feel confident shopping for their products—and these are the ones I consider to be the all-time best.
1. Lina Hanson Satori Perfume Oil
By now, most of us know that conventional perfumes are loaded with synthetic fragrance and phthalates, which are proven endocrine disrupters. Not only do these bioaccumulate in the human body, but some of the chemicals don't break down in the environment. Natural fragrance companies, though, will always list the ingredients on the label (so you can decide what you're OK with including and what you're not), and producers like Lina Hanson (a longtime celebrity makeup artist, author, and green beauty pioneer) work to make sure that they're plant-based, personally sourced, sustainably harvested, and fair-trade. Her Satori Perfume Oil, $16, was inspired by her travels to the Far East and is like a spiced-up, natural version of the cult-classic Hanae Mori with key notes of yuzu, sandalwood, ginger, and vanilla. The result? A stimulating, grounding, refreshing scent I like to spritz on daily.
Vaseline has been the best friend of makeup artists for decades, but petroleum jelly (aka petrolatum), a crude oil product, is nonrenewable. Pommade Divine, $29, has been in production for over 200 years and naturally mixes antiseptic and anti-inflammatory essential oils into a base of cruelty-free lanolin, shea butter, and other plant-based oils. You can use it to heal cracked skin, lips, and cuticles; soothe eczema, psoriasis, and dermatitis; and calm scrapes, burns, and insect bites. Bonus: It's a great remedy for cradle cap and diaper rash, so it's perfect for moms to have on hand.
3. Laxmi Cold-Pressed Triple-M Oil
The organic marula, mongogo, and maringa oils you'll find in Laxmi Cold-Pressed Triple-M Oil, $48, help calm inflammation, dissolve gunk stuck in your pores, combat breakouts, and hydrate skin without leaving it greasy. But this skin care line goes way beyond improving your skin: Laxmi also impact-sources their primary ingredients from southern Africa, meaning that in addition to their commitment to sustainability, they are connecting the world's poorest people to dignified work. And that's something I feel great about supporting.
Remember those "tropical" tanning oils you just loved as a teenager? Now you're all grown up, and you know better than to use products made with mineral oil and synthetic fragrance. But that doesn't mean you can't miss the stuff from time to time. To get your fix, feel free to safely reminisce with EiR NYC Surf Mud Body Oil, $40. The organic cocoa powder scavenges free radicals, there's SPF 15 within the oil, and it smells amazing. But the real star of this nontoxic sunscreen is zinc oxide, a naturally occurring mineral that protects your skin from the sun's harmful rays without contributing to the destruction of the world's coral reefs.
Related reads: