A 10-Minute Toning Workout (No Props Needed)
Co-founder and CEO of Barre3
By Sadie Lincoln
Co-founder and CEO of Barre3
Sadie Lincoln is the co-founder and CEO of barre3, a fitness company focused on teaching people to be balanced in body and empowered from within, with more than 140 studios and an online-workout subscriber base in 98 countries.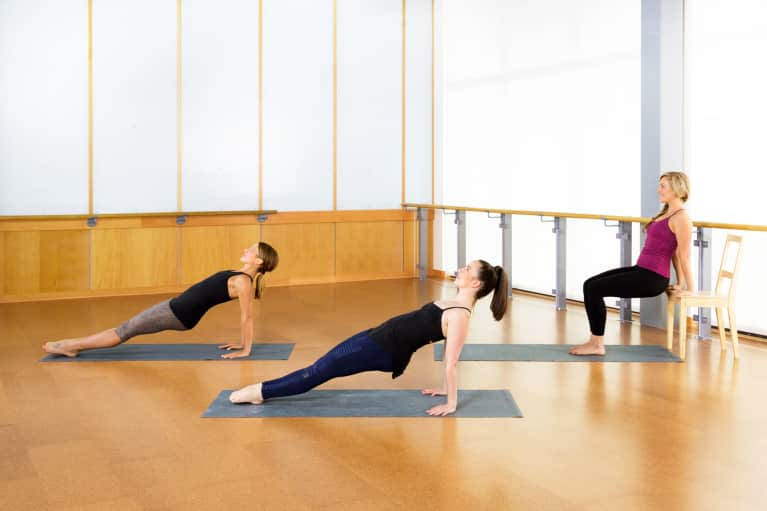 To celebrate Mindful Movement Week here at mindbodygreen, we're sharing the many ways that fitness enthusiasts practice mind-body exercise.
Sadie Lincoln is the founder of barre3 fitness, a whole-health concept that incorporates more than 90 studios around the globe. Barre3 combines Sadie's favorite disciplines of ballet barre work, Pilates and yoga into dynamic workouts that infuse energy while producing serious, lasting results. For more workouts from Sadie, please check out her video course, The New Food & Fitness Rules: How to Get Your Strongest, Most Balanced & Attractive Body Ever. And for even more info on all things fitness, check out our awesome video courses.
I just got back from vacation in Mexico, and I was hooked on doing this workout while I was there. It requires no props, so it's perfect for traveling. Also, it's a very efficient total-body burner, meaning that you won't waste a second of your precious vacation time. Lisa's cues will help you attain the best possible results.