Too Busy To Meditate? Here's How To (Finally!) Find Time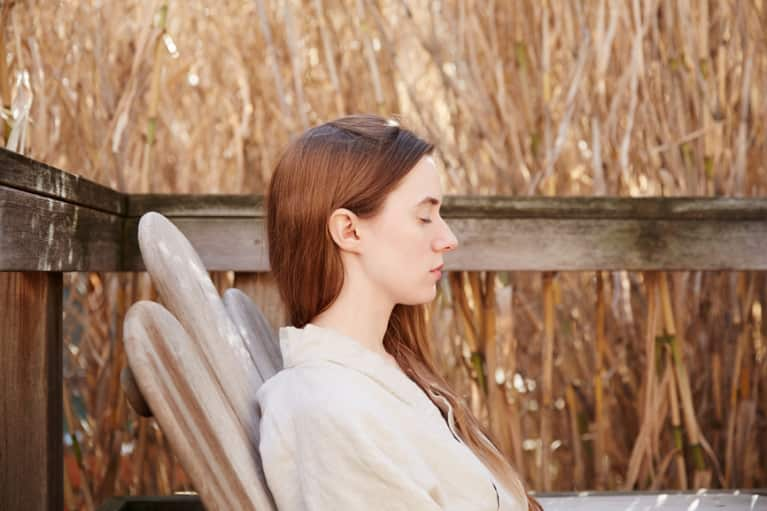 "I get a hit when I check something off my to-do list."
You might be surprised how often I hear this. Often by people who are trying to explain why they're too busy to meditate.
Now, I was never a big druggie, but I had my share of experiences back in the day. And from that limited set of experiences, I have to say that getting a hit from crossing PICK UP DRY CLEANING off a list has to be the lamest drug ever. And yet there are millions of people who are hooked on the feeling. Why?
Because we live in a world in which we are taught that the way to be happy is to get something done. To accomplish something. Or buy something. Or post something that people will like. Or send an email. Or tidy up. Or, or, or … just do something! We have to-do lists as long as our arm and often feel that making a list is an accomplishment in and of itself.
And as a result, we are incredibly productive, busy people. We get a lot done. But we have a hard time being present and happy.
So a lot of people come to learn to meditate. To find a way to get off that wheel. To give themselves permission to turn off their phones, close their eyes, and settle below the frantic surface of the mind to the calm that is always present beneath. To connect with the source of happiness that lies within.
But even when we learn to meditate, when we can feel the benefits of daily practice, it can be difficult to resist the idea that we always have to be doing something.
Two years after my wife and I learned to meditate, she came home from her painting studio and asked if I could watch our son because she hadn't been able to meditate that afternoon, as had become her habit. Sure, I said, but why?
"We were out of bread." Then she laughed, realizing the absurdity of what she'd just said. "That's not a very good reason, is it? We have tortillas."
But that's how insidious the programming is. Even when we know how good meditation is for us, when we can see the positive effects it has had on us and those we love, whenever that little light goes off—a task!—like a rat in a lab, we reach for that lever to get that hit.
But we can change. We can break the habit of relentlessly doing and cultivate the habit of being. After the bread thing, Yvette became a much more regular, twice-a-day meditator—even after our second child was born and there was even more to do. Because taking a break to just be allows us to be more effective when we get back to doing what needs to be done. And most people find the practice of Vedic meditation easy to fit into their daily lives and so are able to enjoy the benefits—better sleep, more energy and clarity, less stress—that result.
So you really can make it work. But if it helps, get out your to-do list, and somewhere near the top, right under eating, breathing, and sleeping, add "MEDITATE." And then either get your butt onto a chair and close your eyes, or come to an intro talk and open your mind. You'll be glad you did.