This Man's Video About Depression Is Going Viral For All The Right Reasons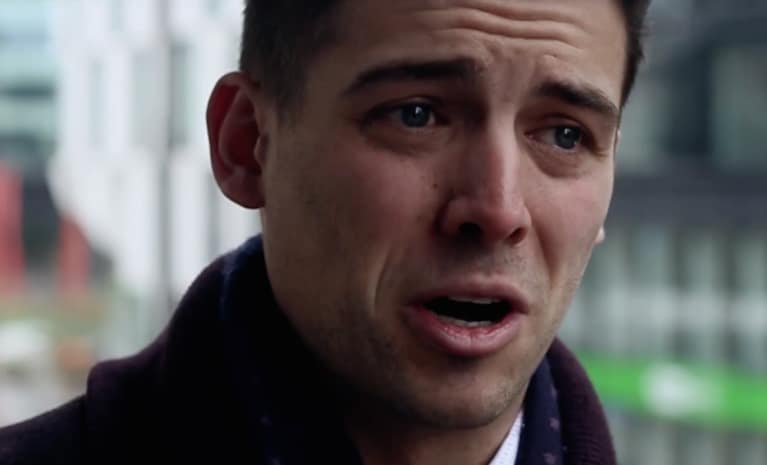 April 14, 2016 — 11:00 AM
"Over the past ten years, I've been living two different lives," begins Doug Leddin in a video about his battle with depression.
The video, which has garnered over 11,000 shares on Facebook since Leddin posted it just yesterday, shows the 27-year old Irishman revealing his deepest, darkest secret not only to his friends and family—but to the entire world. He says he's been living a double life.
"If you asked my family or friends what they thought about me," says Leddin, "they'd probably tell you that I'm a happy-go-lucky, positive, hard-working and confident guy.
"But all that's a bit of a lie. You see, I'm living a completely different life inside. I'm living the life of someone who suffers immensely with depression. And this is so hard for me to talk about, but it's not just me."
Leddin, who works as a marketing manager for an Irish advertising firm, said in the accompanying Facebook post that this is something he's "wanted to get off [his] chest for a long time, 10 years in fact." He feared that he'd lose his closest friends if he spoke up.
So he made this short film to break down the stigma that still surrounds mental health which held him back for so long.
"We all need to start talking about depression," Leddin says. "We need to open up. I pushed myself into a dark place, a dark corner with only one way out. And I thought about that way every day for ten years—and you shouldn't think like that. But I was alone, in my own mind, even though I could never be alone."
He says, over the past 10 years, he's suffered from not only depression, but also bulimia, Crohn's disease, PTSD resulting from a very serious car crash, suicidal thoughts daily, and more.
Last year, he says in the video, 550 people took their own lives in Ireland due to depression—but the "invisible illness" is still hardly ever discussed.
"We live in a world where if you break your arm everyone wants to help you, sign your cast, ask how it happened," he says. "But in this world if your mind is broken, we feel if we opened up everyone would want to run the other way."
"I had to open up, but I couldn't," he continues, holding back tears. "And I can't try to help others if I can't even help myself."
To conclude, Leddin says that he hopes his video encourages other people who suffer from depression to open up about their issues. Even though posting this video was "possibly the most nerve wrecking [sic] thing [he's] ever done," he says that even if he helps "just one person," it would be worth it.
Thankfully, mental illness is now (finally) becoming a major global health concern. This week, the World Health Organization announced a new initiative to strengthen its focus on illnesses that attack the mind. It's a huge step that the mental well-being of a nation's population is now moving to the top of WHO's priorities, but for those who are suffering right now, it is critical to speak up.
If you're looking for more information on depression, here are a few (of many) places that can help: