7 Steps To Healthier, Stronger Lashes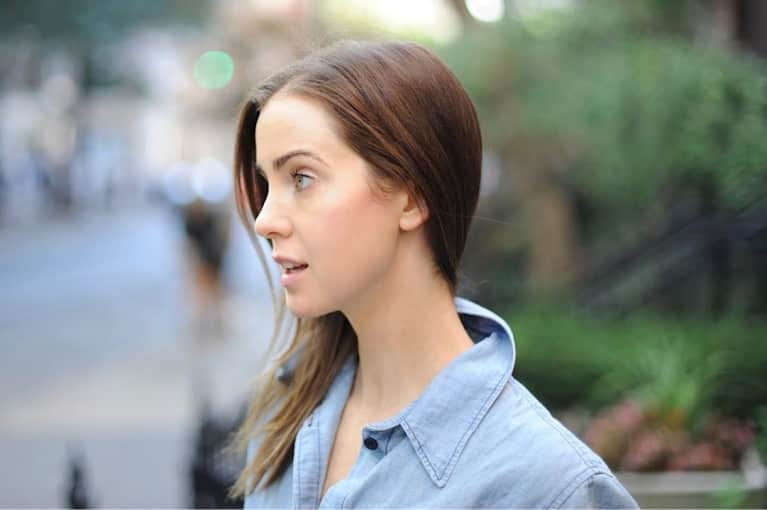 Our editors have independently chosen the products listed on this page. If you purchase something mentioned in this article, we may
earn a small commission
.
Whether you were born with a less than lush set of lashes or you are suffering from post-lash extension depression, there is hope yet. It is possible to grow your lashes! There are numerous factors that can affect your lashes, such as age, nutritional deficiencies, hormonal changes or an improper skin care routine.

Speaking as a former eyelash extension junkie, I know first-hand what it's like to have a traumatic lash experience. For three years, I religiously got a fresh set of falsies every three to four weeks. I was completely addicted. I requested the longest and thickest set possible, which resulted in eyes that resembled something of a Disney character. Then finally, I decided that I wanted to give my real lashes a break. After all, I was curious about was happening down below to my real lashes.
Well, I wasn't really surprised to find that I had little nubs for lashes, and my former healthy set was long-gone. So, I was determined to grow out my lashes again to their original untouched, pre-extension state– and I did.
Here's what you need to know about growing out your own lashes, stop your current lashes from falling out and ultimately achieve swoon-worthy eyes:
Step 1: Skip mascara for a few weeks.
Mascara can irritate the eyes and lashes, so give this delicate area a bit of a break. A mascara-less eye is a statement itself, so let the focus be on something else like perfect glowing skin or a bold lip.
Step 2: Always be gentle with lashes.
They don't like being treated harshly. Avoid rubbing your eyes or pulling on your current lashes when taking off your makeup. Try using an oil-based cleanser like One Love Organics Vitamin B Cleanser and gently massaging the eye area to remove makeup.
Step 3: Avoid using fake lashes or eyelash extensions.
This might seem super obvious, but it's the key to getting those delicate hairs into healthy condition.
Step 4: Remove all of your makeup at night.
We all know beauty's golden rule: Never go to bed without removing your makeup. You want your face to be able to breathe at night, which is why there is no reason to leave excess makeup on the eyes as we sleep. At night is when our skin goes into full recovery, so always make sure to carefully remove everything before bedtime.
Step 5: Cover your lashes with coconut oil.
We already know that coconut oil is a miracle product, and its impact on your lashes is no different. Coconut oil is a natural moisturizer. It penetrates your eyelash follicles, which stimulates the hair growth. Every evening before bed, apply a light layer of coconut oil onto your lids and lashes. You will notice less lash loss and even growth right away.
Step 6: Make sure to eat a balanced diet.
Maintaining a balanced diet is another way to make your eyelashes grow longer, thicker, and stronger. Just like your hair, your lashes need a good supply of protein, vitamins, and minerals to grow, so be sure to eat plenty of fresh vegetables and fruit, lean protein, and whole grains. Eggs are a good place to start.
Step 7: Up the ante with a botanical eyelash growth serum.
Lashfood is a botanical eyelash growth serum. In as little as four to eight weeks, your lashes will totally transform, resulting in longer, thicker, stronger, and healthier lashes. Wahoo! The formula is a blend of organic medicinal herb extracts that work to activate lash follicles, supporting natural growth and minimizing lash loss.
Related reads: