14 Things You Need To Know Today (April 14)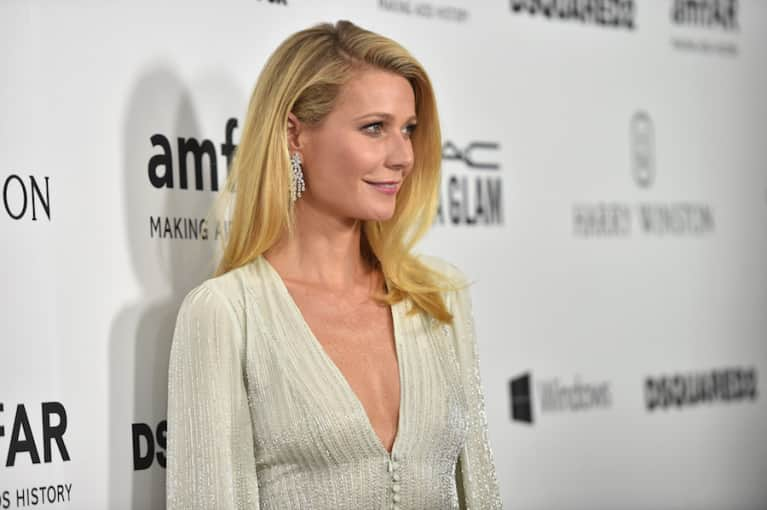 1. Get ready for the next installment of the Goop empire.
Gwyneth Paltrow jut revealed that her lifestyle brand will be tackling clothing soon. "I've been working on apparel—apparel is next. In September, we're going to launch apparel, and it's very exciting," she said at a recent press event. (Racked)
2. One of the world's biggest hotel chains is going to start growing their own vegetables.
In an effort to reduce food waste, AccorHotels (think Sofitel, Novotel, Mercure, and Ibis) will start growing vegetable gardens on 1,000 of their properties by 2020. The chain is also looking to improve energy efficiency and become carbon neutral. (The Guardian)
3. Nestlé is developing foods to treat diseases.
Nestlé scientists are working to develop food that acts as medicine—in the traditional sense—for diseases like Alzheimer's. These products will "have active ingredients derived from food products or dietary ingredients that are generally recognized as safe by the U.S. FDA." (WSJ)
4. The largest coal company in the U.S. just filed for bankruptcy.
Executives at St. Louis– based Peabody Energy cited an "unprecedented industry downturn" as cause for the company's financial collapse. This is yet another sign that the future of energy really lies in natural gas and other, cleaner alternatives like solar and wind power. (The Washington Post)
5. The amount of land we use to grow genetically modified crops is decreasing.
For the first time in the nearly 20-year history of GM crops, the acreage used to grow them decreased in 2015. According to a nonprofit that tracks the plantings of biotech seeds, this change speaks to the fact that the market for these modified crops is nearly saturated. (NY Times)
6. Rooftop greenhouses could change the way supermarkets supply produce.
Framed as a more sustainable solution to big organic food companies, rooftop greenhouse companies like Gotham Greens and BrightFarms are making fresh, local produce more readily available to urban centers. (Eater)
7. Facebook CEO Mark Zuckerberg's 10-year plan sounds like world domination to us.
In his most recent address, Zuckerberg detailed his plan to bring Facebook to the whole world—including the half of the global population without Internet access. (USA Today)
8. Match.com is in hot water over an ad that's been interpreted to suggest that red hair and freckles are "imperfections."
The company's series of ads in London's Underground features a redhead with freckles and a man with different-colored eyes. The copy below reads, "If you don't like your imperfections, someone else will." Since the backlash began, the dating site has apologized and agreed to remove the offensive ads. (The Guardian)
9. Global warming is taking a toll on Greenland's natural landscapes.
The region's melt season—the period that begins once 10 percent of its ice sheets start to melt—began this weekend, following an abnormally warm winter. It's the first time this process has kicked off in April, and the previous record for its earliest start was May 5, 2010. (Scientific American)
10. Costco is selling an insane amount of organic produce.
The retail giant recently passed $4 billion in sales of organic produce, and farmers are having a hard time keeping up. In order to keep the supply steady, Costco is now lending money to organic farmers so they can buy more land and equipment. (The Huffington Post)
11. Sean Parker just donated $250 million to fund more effective cancer treatments.
The money will go toward launching a new institute, the Parker Institute for Cancer Immunotherapy, which will have over 40 labs and more than 300 researchers from six key cancer centers. They will focus on cancer immunotherapy, which harnesses the body's immune system to fight cancer cells. (NBC News)
12. New made-to-order yoga-wear brand OMGI Yoga tested its proprietary fabrics in the dryer, a sauna, and in the ocean.
The limited-production line has an absurdly specific size chart and some of the most durable, beautiful fitness wear available. (Racked)
13. Microdairies are working to bring local, organic milk to cities.
A Chicago company, 1871 Dairy, will produce grass-fed milk in the city's West Loop neighborhood and supply its small-batch milk to high-end restaurants in the area. (NY Times)
14. The World Health Organization wants to focus on mental health.
WHO, along with the World Bank, is starting a new initiative to increase international investments in mental health. Their announcement comes a day after a new study found that every dollar put toward mental health programs brings a return of $3 to $5. (NY Times)