5 Radical Life Lessons I Learned From People Over 80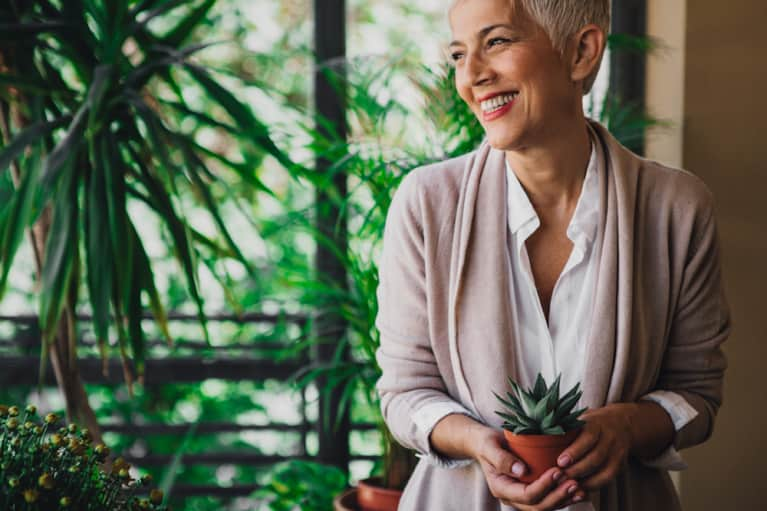 Recently, I was fortunate enough to attend two talks that deeply touched my heart—both by people who had lived enough life to teach us all a lot about how to do it well. William, successful, 88-year-old entrepreneur, business consultant, and philanthropist and Deborah, the 93-year-old business founder, author, and prominent activist.
After both their talks, people were saying things like, "Wow, I can't believe they're that age!" It made me sad to think that living well later in life is a surprise rather than the norm. Thank God for people like William and Deborah, who show us that aging can be an asset, rather than a liability—as long as we make choices today that set us up for vitality in the future.
Being in their presence inspired in me such enthusiasm for life, I wanted to share some of their wisdom with you. Here are a few highlights:
1. The way you start your day really matters.
William gets up every morning, goes to the mirror, and laughs out loud. He demonstrated this for us, and the room lit up with laughter. He says starting your day with joy—not taking yourself too seriously—is key to stay young at heart. Deborah encouraged us all to spend at least 30 minutes connecting with our bodies and being in the present before checking or turning on any device. She also said to be grateful for this particular "good morning" every day we hear it. It is not yesterday or tomorrow's good morning, it is today's.
2. Longevity is a result of planning ahead.
Both speakers emphasized the importance of implementing practices which will help you age well, as early as possible. William demonstrated his boxing moves. Deborah does Pilates five times a week, travels the world, and has the energy of someone less than a third her age.
Aging gracefully requires investment starting now. Simple things like taking care of your teeth (floss!) and ears, exercising regularly, and eating healthy, chemical-free food go a lot way. If you're not taking care of the amazing body you are gifted with now, you are destined to not get better with age. Make different choices today for a more vibrant tomorrow.
3. Find and follow your passions.
It was clear that both William and Deborah love what they do. They have each found ways to use their unique gifts in both business and volunteer environments. They encouraged us to find our passion and ways to express it, because we all have them. Settling or giving up on our dreams is a recipe for assisted living (which Deborah calls "assisted dying").
Your age is not a handicap and your dreams do not have expiration dates. It is never too early or too late to begin anything.
4. Create and nurture meaningful friendships.
Love and connection are crucial to our vitality. We need to consciously surround ourselves with not only our family (spouse, parents, kids, etc.) but also with a soul family. Friendships are paramount to a well-lived life. We all need to have at least two friends we could in the middle of the night who would come running. Being active in our communities and volunteering are wonderful ways to make new friends.
Make sure you have friends that are at least 20 years younger and 20 years older than you, at any given time. When they said this, the friend I had attended the talks with (20 years my senior) nudged me and smiled. I deeply value our connection and learn so much from her—and vice versa. Now I just need an awesome teenager to hang with. (Any volunteers?)
5. Constantly reassess and renew your goals, and always keep learning.
Our comfort zones and routines promote aging. Youthfulness requires constant curiosity, and the commitment to taking on new challenges—doing crossword puzzles is not enough! Consistently set new goals for yourself that require you to expand your comfort zone and keep your mind open.
As someone who is passionate about health, I know what a difference life-enhancing choices make—and I intend to still be here blogging (or whatever it will be called then) when I am 93. I hope you take time to connect with the elders in your life and community—they are an untapped resource with deep pools of wisdom to share.
Related reads: