Two Simple Ways Honey Can Make Your Skin Glow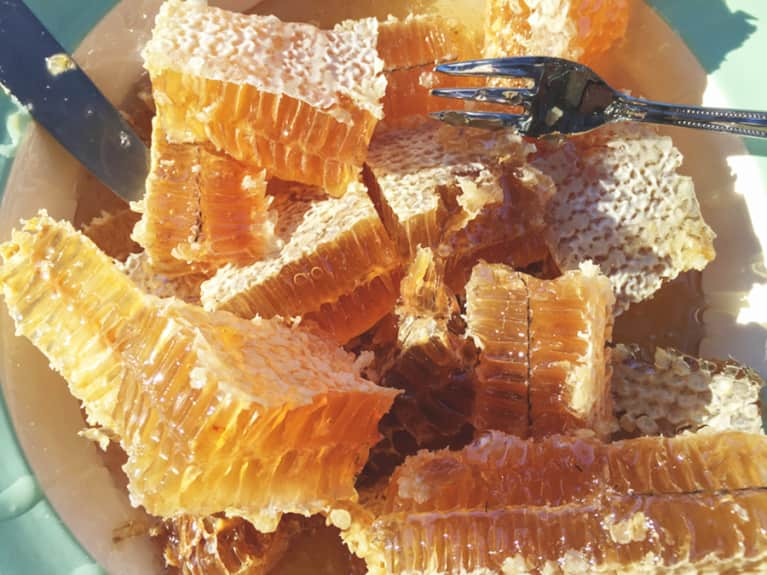 Distilled from the pollen of thousands of flowers, every drop of raw honey concentrates a tremendous amount of pure bioactive energy. Its healing power has been revered since the time of the ancient Egyptians, Romans and Greeks. Honey serves the skin in so many ways: Boasting both antibacterial and antimicrobial properties, it can help clear breakouts and works as a potent anti-inflammatory agent. It can also replenish moisture and restore elasticity in dry skin. Since it's full of powerfully protective antioxidants, it defends our skin from environmental stressors. Best of all, it's very easy to incorporate this nature-made beauty treatment into your regular skincare regimen.
Here are two ways to try using honey in your skincare practice:
1. Blend a spoonful of local, raw, unfiltered honey into your favorite face mask.
2. Create a facial wash in the palm of your hand by mixing a tiny spoonful of honey with a spritz or two of your favorite floral water. Massage the mixture into your skin to increase circulation.
I love spending time in our family garden, watching our bees buzz from flower to flower and go back to their hive. I'm incredibly grateful for for the healing power of the bees' honey, this ancient connection to our happy hive, for the bees themselves, and for the reminder that in our interconnection on this planet, small things (like taking care of your skin!) are hugely important.
Related articles: