3 Signs Your Career Is Sabotaging Your Health + What to Do About It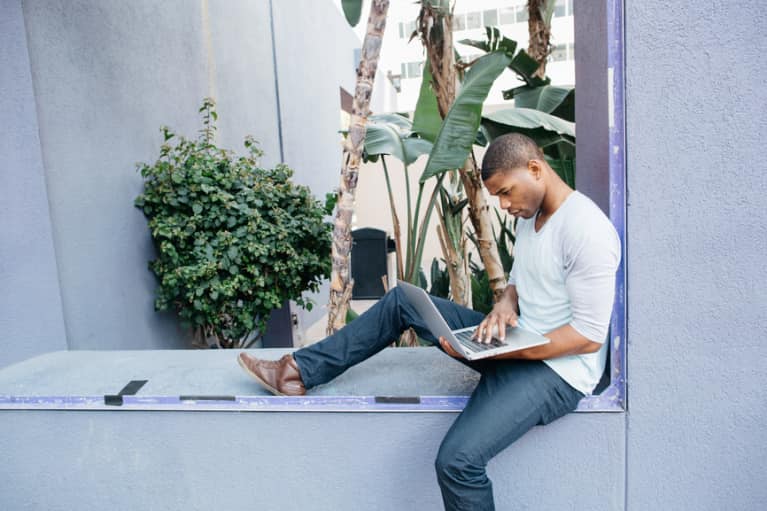 Most of our lives, we've followed a regimented plan to prepare us for adulthood.
In high school, we aim to fill out our college applications with extracurriculars, notable test scores, and top-notch grades. From there, we overdose on caffeine and networking in an attempt to land that post-college dream job that will bring us one step closer to success and happiness.
Until it doesn't.
In order to be the best version of yourself at work, you need to make sure you are taking time for you.
Maybe you're one of those people whose "dream job" isn't as dreamy as you'd anticipated. Maybe the pay isn't what you expected, or you aren't as fulfilled on a daily basis as you'd hoped you would be. Your discontentment and unhappiness start to spill over into other areas of your life, and the next thing you know, your health starts to falter.
Here are three telltale signs that your career could be affecting your health and well-being:
1. The office pantry has become your best friend.
If you're bored or overwhelmed at work, chances are you're looking for a distraction. And what's an easy distraction? Food—especially of the sweet or salty variety. Do you find yourself revisiting the snack room or taking extra laps around the cubicles to where the candy dish sits? Maybe you've got a stash of goodies at your desk and you can't stop munching (been there!). If that's the case, it may be time to start thinking about why you're so unfulfilled in your job, what tasks you hate getting around to, and how you can handle stress in a more productive way.
2. Your brain never turns off.
We live in a very connected world. From emails on our smartphones to that boss at our demanding job, there is always something or someone vying for our attention. If you feel like you're constantly bringing work home with you and you can't fight off the immense to-do list in your head, you may need to take a step back. It's important to set boundaries with your work schedule so that your entire life doesn't become one big workweek. In fact, you'll be more productive in your job if you let your brain be at rest—the last thing you want is burnout.
3. You just don't "have the time" for really anything.
Gym time? Meal prep? Morning meditation? If you're rolling your eyes thinking, "Who has time for that?! My schedule is already jam-packed," you're probably letting your career get in the way your health. In order to be the best version of yourself at work, you need to make sure you are taking time for you. That could mean slotting 30 minutes in the morning for a quick sweat, forgoing Seamless for a home-cooked meal, or taking yourself out for a 10-minute massage.
Self-care is just as important to professional success as work ethic is. Lack of sleep, poor eating, and overwhelming stress should alert you that something is wrong. Take them as cues to take a step back and evaluate if it's time for you to look for a new job, or just create more boundaries between home and the office.
Whatever you decide to do, your career and health will thank you for it.