High School Football Team Embraces Yoga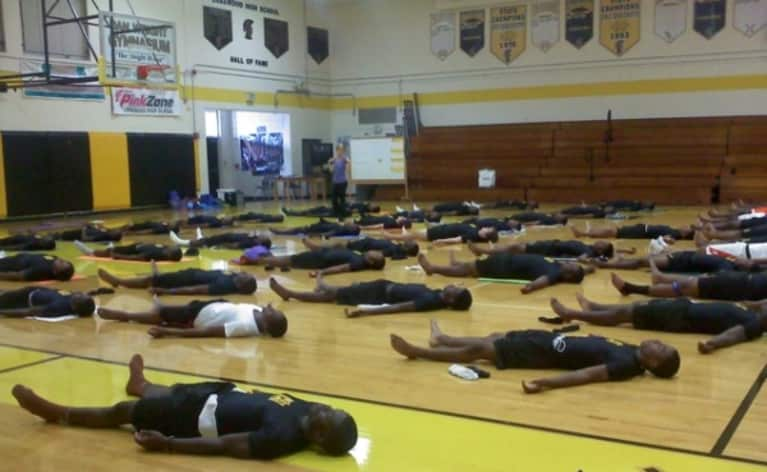 When Lakewood, Florida high school football coach Cory More first introduced his players to yoga they were skeptical. They even nicknamed yoga "yogurt." But now they're singing a different tune as yoga has made a big difference.
Bay News 9 reports:
Coming off an ankle injury last year, Junior QB Tracy Johnson was among those thinking it seemed a little bit silly, but his opinion has quickly changed. He is already noticing the difference in how he feels on and off the field."I focus more on my breathing when we are going through stretches as a team," said Johnson. " I get further quicker."Johnson used to have to go home nightly and ice his arm, but with help of Yoga instructor Teri Plumridge from Namaste Studios, he is feeling less sore and not having to ice nearly as often.