5 Ways To Make Your Hotel Stay As Healthy As Home
As a filmmaker and businessman, it sometimes feels that I'm on the road 360 days a year. To most people, a life of travel probably sounds exciting and fun, but I've found that the old adage of "the grass is always greener" often rings true: People who travel a lot often wish they had more routine in their lives while people who never travel are bored with their routine.
Personally, I do love to travel. I thrive on meeting new people, experiencing new places, and spreading the word of health and juicing to as many as I can. Lately, I've been bouncing around the country screening my new film, The Kids Menu, featuring programs and leaders who are making a difference in the battle against childhood obesity. And before long, I'll be back on tour with my new book, Juice It to Lose It.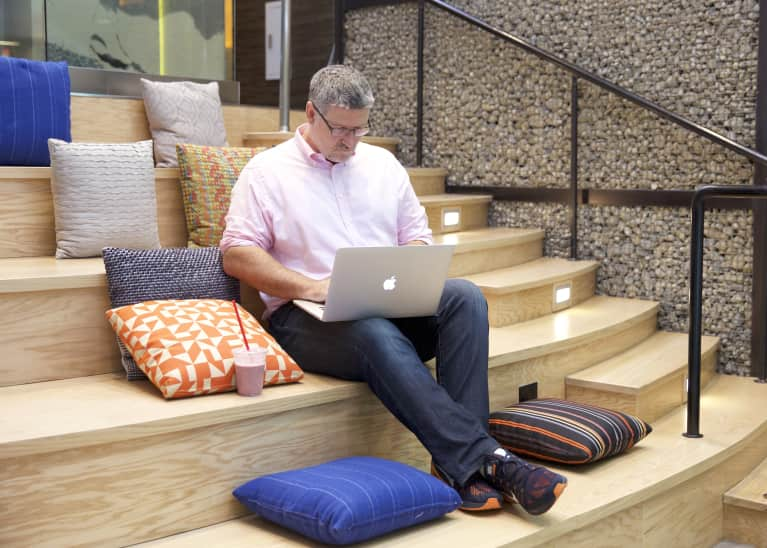 My challenge is how to create routine in a life that's anything but. It's just hard to keep to any sort of regular schedule. Changing time zones, unexpected travel headaches, and unpredictable hotels can make my life a real challenge, but I've learned how to keep my sanity, manage my health and make the traveling life as normal as possible.
Along with all the usual guidance (stay hydrated, avoid alcohol), here are the five things that really keep me pointed in the right direction, focused, and feeling great away from home.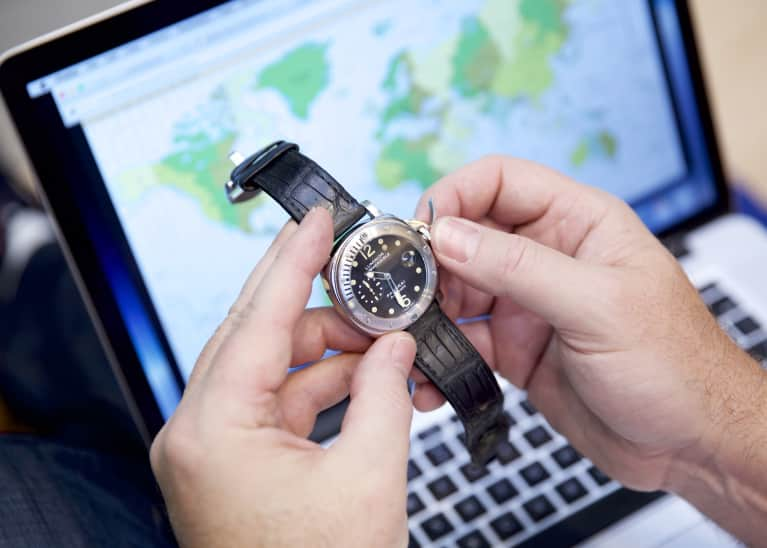 1. Get in sync with a new time zone before you travel.
About 24 hours before a long journey that crosses multiple time zones, I start to think about my day as if I'm already there. I reset my watch to the local time and start trying to eat my meals on the new time zone. If I can get my head thinking in a new time zone, my body finds it a lot easier to adapt.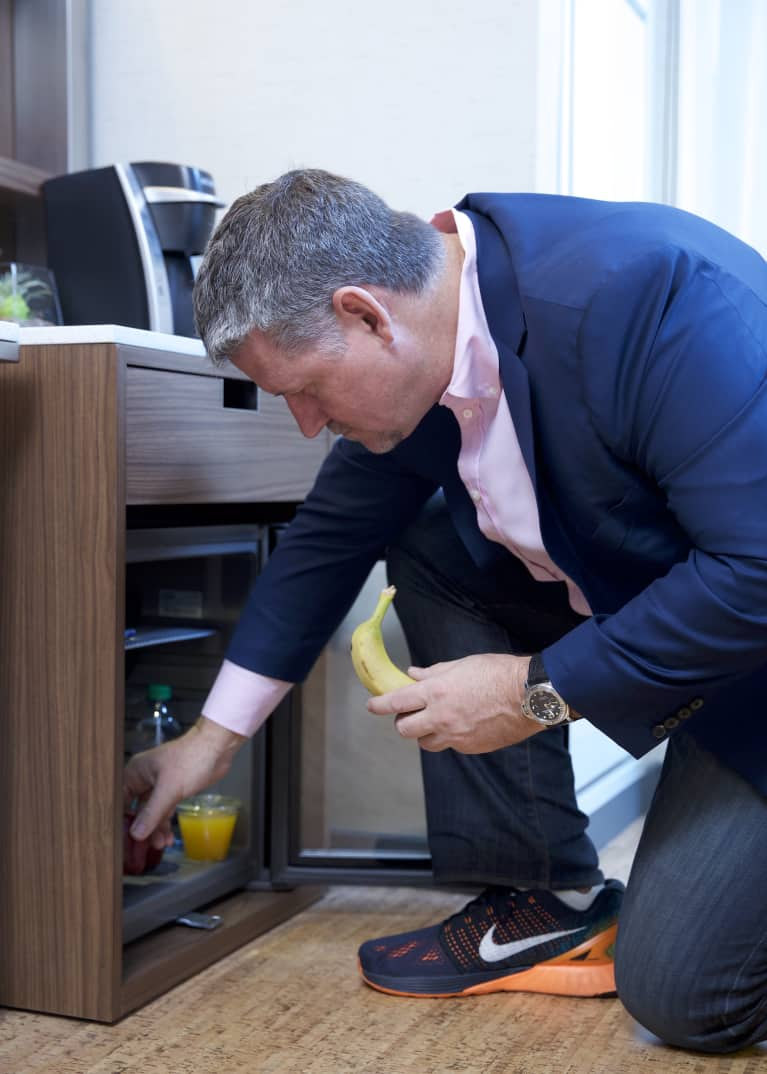 2. Stock the hotel fridge with healthy options.
I like to call ahead and have the minibar cleared out. Then I can stock it with bottled water, cold-pressed juices, and a few healthy snacks. The downside? I sometimes check out and forget what I left in the fridge! I'm lately a fan of EVEN Hotels; their fridges are empty by default and ready for me to fill with my favorite stuff. And I love how they provide multiple hydration points around the hotel, places where I can easily refill my water bottle.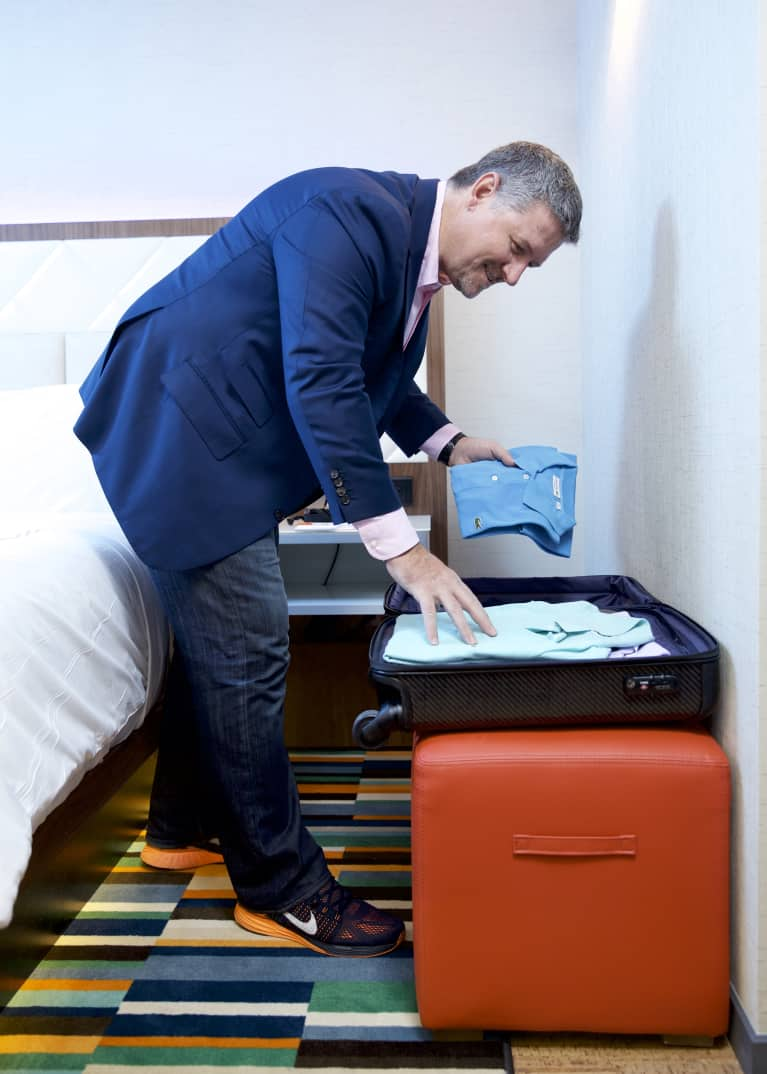 3. Stay off the bed until it's time to sleep.
This is a big one for me. In hotels, I save the bed for sleeping. I don't sit on it, I don't toss my luggage on it. Even in a small hotel room, I want to save that space—the bed—as a sanctuary that's meant just for sleep. In fact, I like to take all my business calls standing up since constant sitting is terrible for your health.1 The standing desk in each EVEN Hotels room is perfect for this.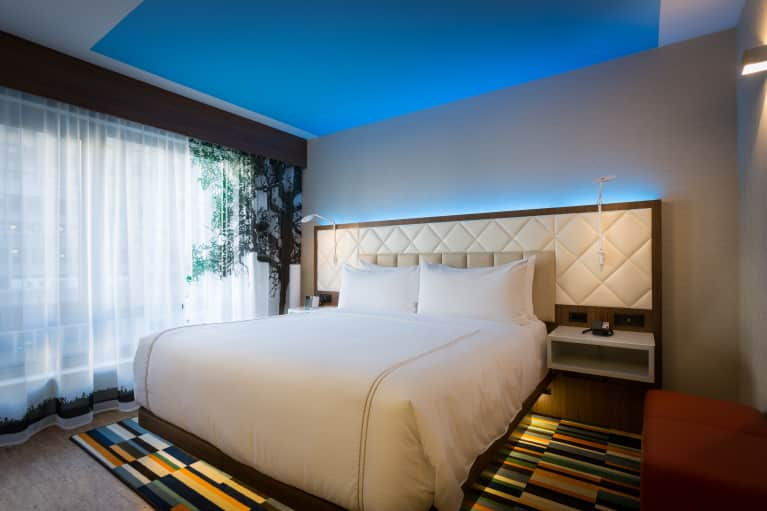 4. Adjust lighting for nighttime.
This might sound a little strange, but before bed, I walk from the bed to the bathroom a couple of times. If I wake up in the middle of the night, I don't want to have to turn on all the lights. Nighttime exposure to light can decrease production of melatonin, the hormone that makes us feel sleepy.2 So it's a lot easier to get back to sleep if you can avoid turning on the lights. If you're in a hotel with mood lighting, like in my recent stay at EVEN Hotel Times Square South, you can set low blue lighting. I found that the subtle blue light was just enough for me to see where I was going but didn't upset my circadian rhythm.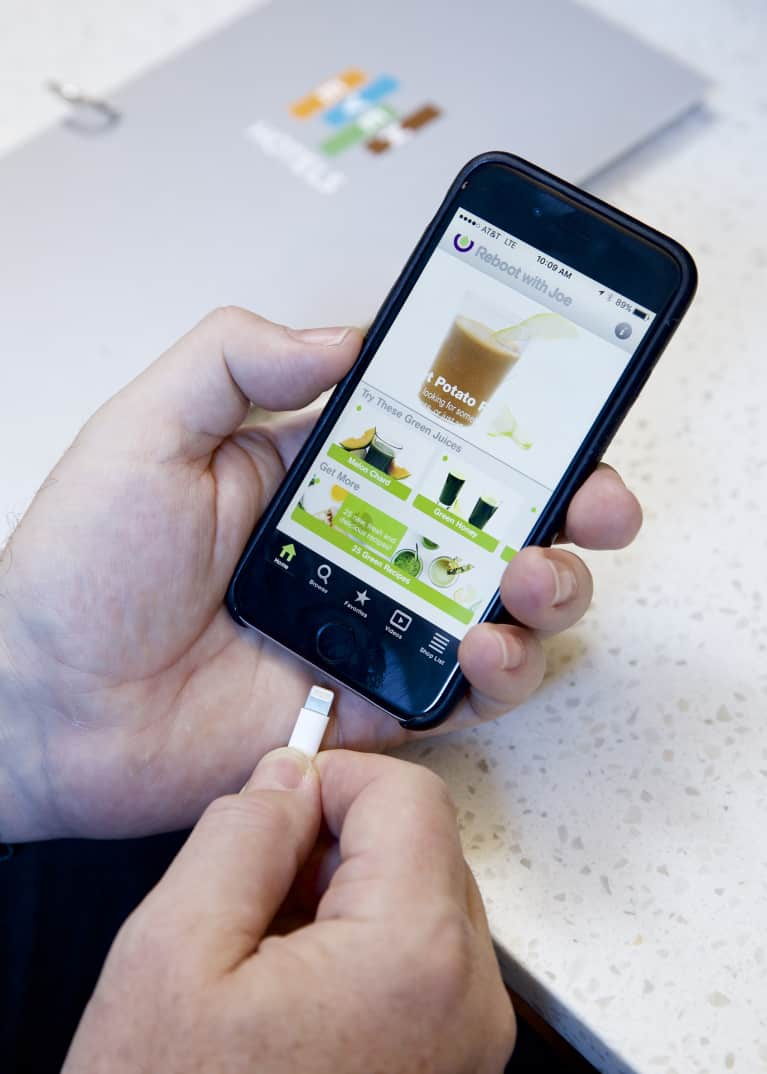 5. Power down before bed.
It's sometimes tough, but I try to carve out some nondigital time before sleeping. In a hotel room, it can be hard to separate work from the rest of your life, but keeping my phone away from the bed gives me just a bit of distance, letting me focus on sleep, and on the day to come.
1 Christensen, Jen, "Sitting Will Kill You, Even If You Exercise," CNN.com, April 30, 2015.
2 Gooley, Joshua J., et al., "Exposure to Room Light Before Bedtime Suppresses Melatonin Onset and Shortens Melatonin Duration in Humans," Journal of Clinical Endocrinology and Metabolism, March 2011.