The Luxe Coconut Oil Your Beauty Routine Is Missing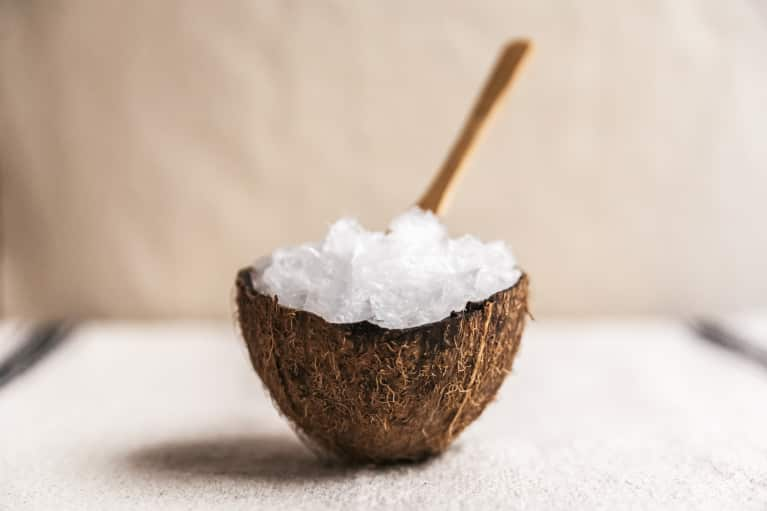 Any nature-loving girl worth her sea salt knows that a vat of coconut oil is as essential as oxygen to everyday life—setting aside for a second the fact that you can cook with it, thanks to its lauric acid—coconut oil is antifungal, antimicrobial, and antibacterial to fight off all sorts of invisible nastiness. It's also an antioxidant, which means it can help fight off free radicals that lead to DNA damage. And let's not forget that it can serve as a great multitasking hair product (hello, deep conditioner, frizz-fighter, and shine enhancer!).
So we don't fault you for wanting to stock up with the biggest Costco-sized container you can get your hands on. But when you add it to your skin-care routine, are you wistful for the indulgent feeling a luxurious, fancy cream in a beautiful jar gives you (as opposed to dipping a finger into a jumbo tub of the same stuff you use head to toe and in the kitchen, on a baby, and as a bug repellent)? After all, the skin on our body can usually take far more abuse than the thin skin on our face, so you should pause to consider a product before slathering it onto your face—whether your skin nemesis is redness and irritation or a honking zit (or both)—even if it's natural and organic.
Almost on cue, brands are starting to bring the amazingness of pure coconut oil to a chicer, more luxurious level. They're using fun, beauty-product packaging to make your coconut oil feel more like a moisturizer, less like a bulk cooking oil (let's be real, here), and incorporating innovative processes and interesting ingredients to turn this humble oil into a legitimate skin-care product.
RMS Beauty Coconut Cream, $18 for 2.5 oz, comes in an understated jar that looks more like you got it from Sephora than Sprouts, spreads on like a dream, and can remove stubborn mascara, hydrate skin, and banish chapped lips like the best of them. Their secret sauce is centrifuged-based extraction, which means that it contains the most lauric acid of any coconut oil on the market (plus, they only use coconuts that have been hand-selected for the process to begin with, and pressed the day they're picked to prevent oxidation and fermentation).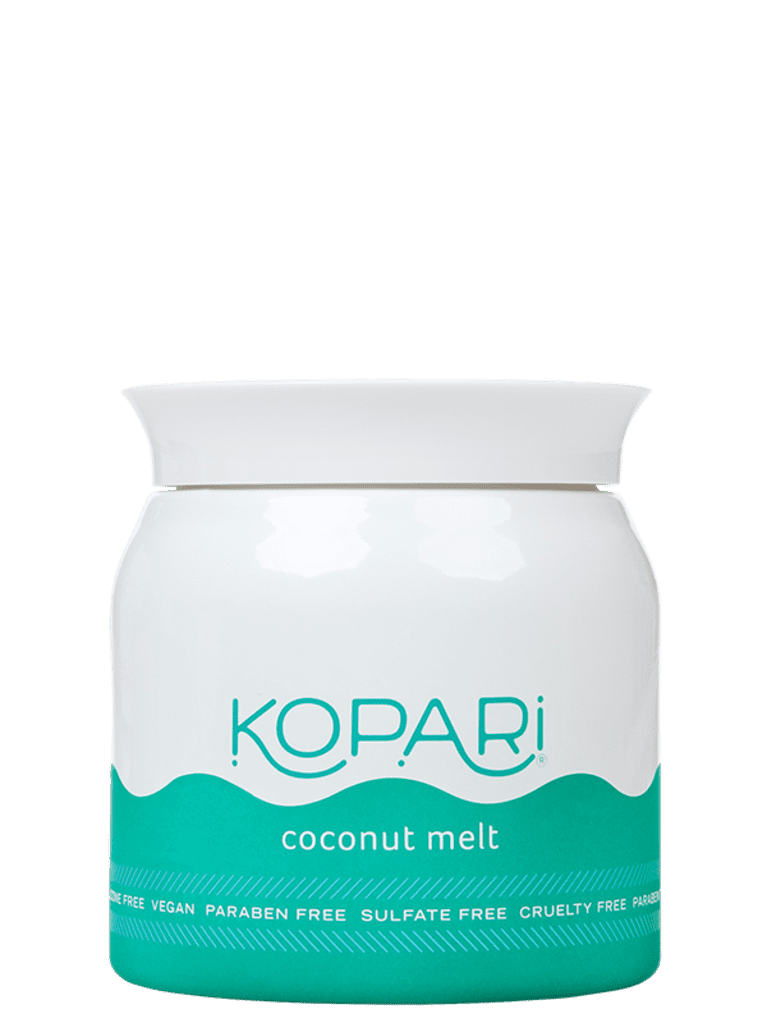 Then there's Kopari, a coconut-oil-based line that includes their Organic Coconut Melt, $34 for 7 oz, and Coconut Sheer Oil, $44 for 1.7 oz. The Coconut Melt is made from sustainably sourced coconuts in the Philippines, and the oil that results is 100 percent organic and unrefined. For the Sheer Oil, they take that oil and put it through a natural straining process to remove existing natural metals that aren't skin- and hair-friendly before combining it with a shea butter ester that makes it sink into skin without leaving a greasy residue.
Related reads: