This Poem By A 107-Year-Old Woman Will Hit You Right In The Feels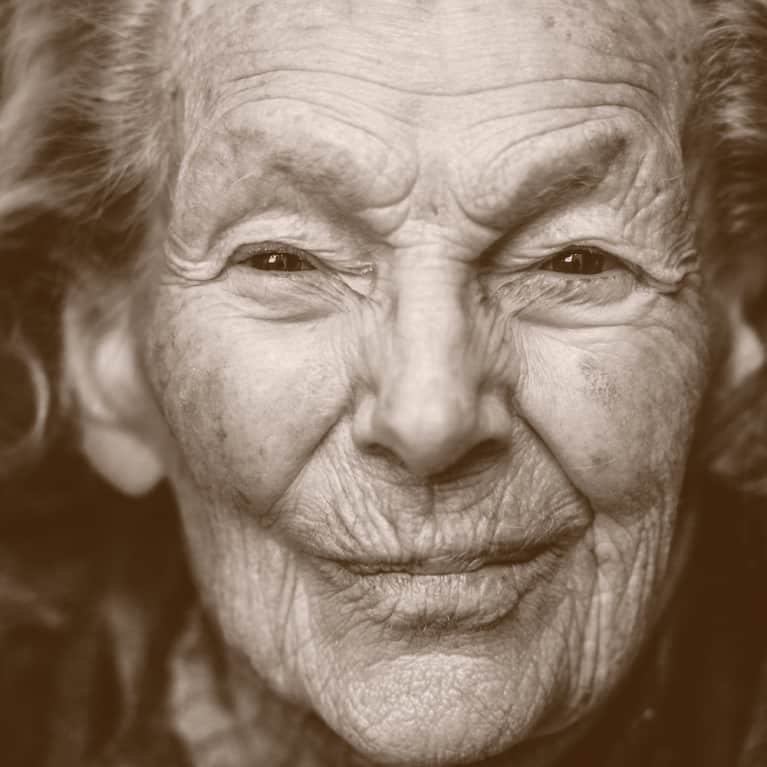 Our editors have independently chosen the products listed on this page. If you purchase something mentioned in this article, we may
earn a small commission
.
After meeting Peggy Freydberg in 1994, writer Nancy Aronie "fell in love" with the (then 90-year-old) poet's "humor and passion and wisdom." They reconnected 21 years later, when Nancy lost three friends within the span of 10 days. She decided she wouldn't put off seeing the people she wanted to spend time with anymore and started spending time with Peggy often.
Nancy decided to organize a celebration of Peggy and her poems and amassed a group of rapt attendees for the reading. Fellow writer Laurie David describes it: "Peggy's words moved everyone, cut right to the gut, were accessible, were readable, were musical. You could have heard a pin drop in that room. People were listening with every cell of their beings. They were crying, they were sighing, and they were recognizing themselves and their own experiences." At the time, Peggy was 106. Shortly thereafter, David proposed the idea for an anthology of Peggy's poetry.
Now, after her death at the age of 107, David and Aronie have collected her memories in Poems from the Pond. Aronie writes in the foreword, "We welcome you to her Stonewall Pond and all the sunrises, sunsets, kayaks, birds, and lovers she has watched her many, many years from the living room window. If you possibly can, come in spring."
Here's one of my favorite poems from the beautiful collection:
CHORUS OF CELLS
Every morning,
even being very old,
(or perhaps because of it),
I like to make my bed.
In fact, the starting of each day
unhelplessly,
is the biggest thing I ever do.
I smooth away the dreams disclosed by tangled sheets,
I smack the dented pillow's revelations to oblivion,
I finish with the pattern of the spread exactly centered.
The night is won.
And now the day can open.
All this I like to do,
mastering the making of my bed
with hands that trust beginnings.
All this I need to do,
directed by the silent message
of the luxury of my breathing.
And every night,
I like to fold the covers back,
and get in bed,
and live the dark, wise poetry of the night's dreaming,
dreading the extent of its improbabilities,
but surrendering to the truth it knows and I do not;
even though its technicolor cruelties,
or the music of its myths,
feels like someone else's experience,
not mine.
I know that I could no more cease
to want to make my bed each morning,
and fold the covers back at night,
than I could cease
to want to put one foot before the other.
Being very old and so because of it,
all this I am compelled to do,
day after day,
night after night,
directed by the silent message
of the constancy of my breathing,
that bears the news I am alive.