Meet Zari: Sesame Street's New Afghan Muppet Who Empowers Girls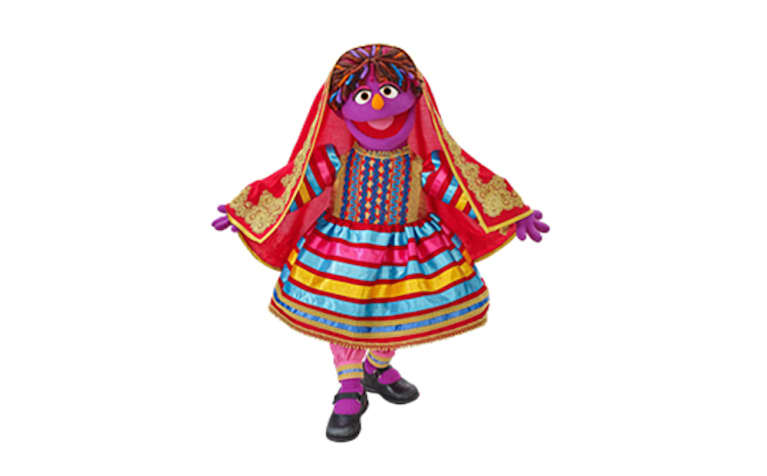 No matter how old I get, I will always remember "how to get, how to get to Sesame Street." And that's because I learned so much about friendship, family, and self-acceptance from Elmo, Big Bird, and, of course, Snuffaluffagus.
So I can imagine what a big difference Zari, a new muppet in Afghanistan who promotes girls' rights, could make in a nation where women and children were almost completely excluded from educational opportunities some 15 years ago.
Zari, whose name means "shimmering," debuted on April 7 on Afghanistan's Baghch-e-Simsim, the local co-production of Sesame Street and one of the country's most popular children's television shows.
Officials from Sesame Workshop, the nonprofit behind Sesame Street, say Zari will wear both casual and traditional clothing, and will don a veil when appropriate.
"It's so powerful that the first Afghan Muppet is a girl," Sherrie Westin, Sesame Workshop's executive vice president of global impact and philanthropy, told Reuters.
"The exciting part about Zari is that she is modeling for young girls that it is wonderful to go to school and that it's OK to dream about having a career," she added.
In addition to giving a face and a voice to female empowerment, Zari will also be used in segments encouraging the overall health and wellness of the body. In one episode, she even interviews a doctor to find out how she can become one herself.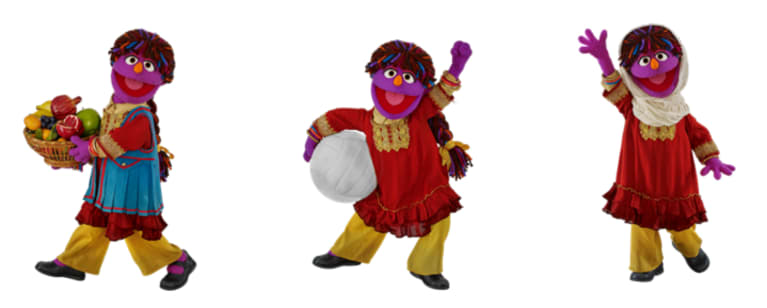 Sesame Workshop partnered with the Afghan education ministry to minimize any cultural resistance to Zari so that she would have the best opportunity to open minds about the importance of girls' education.
"Part of the power of the broadcast and Zari's potential as a role model is to reach children and parents where they may not have access to other educational content," she said.
We never seem to cease applauding for Sesame Street because it never ceases to amaze us. It's already tackled all sorts of important issues, from incarceration with a muppet named Alex whose father is in jail, to the problem of hungry children in America with a muppet named Lily whose family deals with food insecurity. And in October, it introduced Julia, its first muppet with autism.
Welcome to the family, Zari. We can't wait to see who joins you next.