The Deodorant Natural Beauty Experts Can't Stop Talking About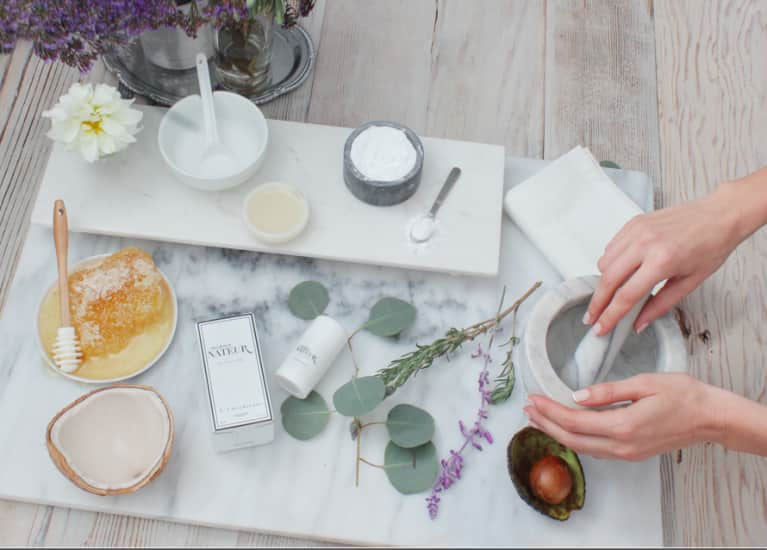 In the natural beauty realm, finding a deodorant that you actually want to use every morning is like hitting the jackpot. Until recently, they skewed far into the crunchy granola end of the natural beauty spectrum and often were just a step above mixing up your own formula in your kitchen (which sounds great for a hair mask or face scrub, but when it comes to the stinky business of B.O., we're not so sure your workout buddy appreciates your au naturel ways).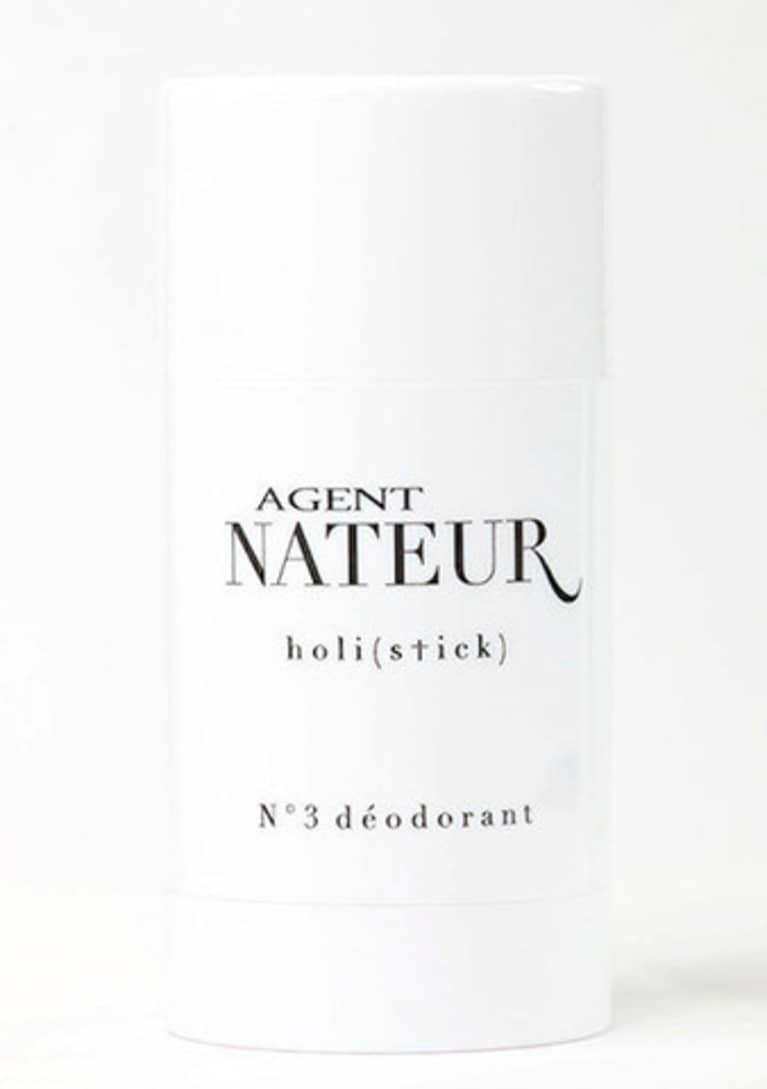 That's why when you stumble upon a quality deodorant that's free of anything potentially harmful, full of stuff that makes you smell good, and that has an active ingredient that actually can nix the odor-causing bacteria, it's really big deal. It also explains why everyone in the green beauty realm is tripping over themselves to get their hands on a tube of Agent Nateur Holi(stick) No. 3 Deodorant, $19.
"Deodorant is probably the most difficult item to transfer from conventional to clean, and this has surpassed our expectations for nixing odor and providing lasting power—it's the most luxurious, chic deodorant we've ever experienced," says Ana Congdon, founder of LeVert Beauty, a chic e-store for everything green beauty.
We can see why: The stick (say goodbye to tubs of cream you need to rub on with your fingers) consists of a base of organic coconut oil, beeswax, sunflower butter, avocado butter, and castor oil for easy application; hydrogen peroxide and baking soda go to work on odor-causing bacteria; and the blend of honey, lavender, and eucalyptus is an understated, lovely scent that can carry you through the day (oh, and the chic, white tube is worth displaying on a vanity with pride instead of stuffing behind a cabinet in shame). All we're saying is don't be surprised when your neighbor at Bikram or SoulCycle leans over and asks you what you're wearing.